If you're a regular Lifehacker reader, there's a pretty good chance that you or somebody you know is a bit geeky. With that in mind, we've assembled a list of the geekiest Christmas gifts that money can buy — from Westeros-shaped mini-dresses to Han 'n' Leia hand towels. There's something for all ages and prices to suit every budget. We've also included links to where you can buy them online. Excelsior!
Click on the prices listed below to go to the online store. (There's currently a little over three weeks before Christmas, so any gifts you order should arrive on time — if you act fast.)
Toys
Game Of Thrones Legacy Collection [From $28]

These officially licenced action figures are NOT dolls, okay? Each character boasts over 20 points of articulation and stands up to 6.5 inches tall. Some moulds are better looking than others: the John Snow figure doesn't look much like Kit Harrington, for example, while Tyrion/Dinklage is pretty spot on. Prices start at $28.
Alien Chest Burster Plush [$26.99]
Game of Thrones Three-Eyed Raven Plush [$19.99]
Bishop Plush Toy [$9.99]
last year's guide
Pulp Fiction "The Gimp" action figure [$17.99]
Pulp Fiction
Gadgets
Raspberry Pi [$45]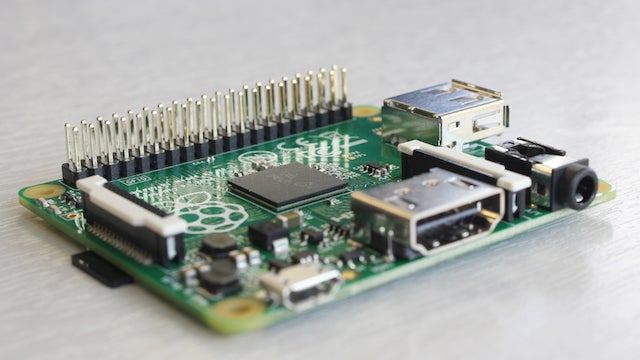 Click here
official Australian distributor
Stormtrooper Designer Star Wars Watch [$149.99]
This bad boy is made from genuine leather, stainless steel and glass. It's water-resistant up to 50 meters and comes with a collector's certificate with serial number and a black and silver padded box.
Classic Arcade Wristwatch [$24.99]

properly
Seagate Wireless Plus [From $199]
Worx Landroid robotic mower [$1050]
Click here
Miscellaneous
Star Wars Han and Leia Bathroom Hand Towels [$14.99]
If you know a couple who live together and love Star Wars, you won't find a better gift than this. Currently on special for $14.99.
Portal 2 Inter-Spatial Portal Earrings [$12.99 ]
Caffeine Molecule Stainless Travel Mug [$4.95]
Black Milk Game Of Thrones collection [From $60]
Game Of Thrones
Black Milk Hobbit Map dress [$66]
TARDIS Christmas Tree Ornament [$14.99]
next
Magic The Gathering: Khans Of Takir Fat Pack [$60]
Books
Star Wars Concept [$40]
Seconds by Bryan Lee OMalley [$23]
Scott Pilgrim Vs. The World
Creativity Inc. by Ed Catmull [$30]
Harry Potter: The Creature Vault [$37]
Dungeons & Dragons: Monster Manual [$50]
Good Night Darth Vader by Jeffrey Brown [$14.99]
Star Wars
The World Of Ice And Fire by George R. R. Martin, et al [$35]
The SilmarillionGame Of Thrones