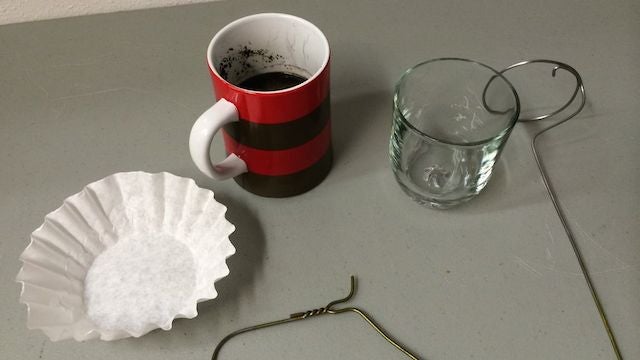 Stuck at a hotel and don't want to use the kettle for a basic cup of instant? Instructables user Josh Campbell shows you how to make a French Press using stuff you'll (mostly) find right in your room.
Campbell's French Press uses a coat hanger, a paper coffee filter, and a mug. First off, you'll need to shape the coat hanger to fit inside the mug (and clear off any lacquer). Then pour your grounds and hot water into the mug, let it steep, then plunge it down with the coat hanger and the filter. Finally, pour that coffee into another clean cup.
It's about as MacGyver as it gets, but does rely on having access to filters and a removable hanger (many hotels have a design you can't fully remove or bend). Still, if you're happy to pack those components, it's definitely an option. Head over to Instructables for the full guide.
Quick DIY French Press [Instructables]