Dear Lifehacker, I have an older smart phone with 4 gig capacity and it's memory is full. I have just gotten a new Samsung Galaxy and would like to keep all my messages. (My wife passed away 6 months ago and I have text's that mean a lot to me.)
The only way I can find to save the texts is to install an app. Though unfortunately I can't do that because the old phone doesn't have enough space for the app. Is there any way of saving these texts and will they stay in the old phone after I make the change? Thanks, Rick
Dear Rick,
I'm sorry to hear about your loss. I have a few friends who are greatly relieved in being able to look at the old communications—or in some cases, listen to the old voicemails—of loved ones who have passed. I'll do my best to help you out.
The quickest and easiest answer is to ignore what your older smartphone is telling you—I'm going to assume it's an Android, but if not, write back with the exact model and I'll adjust my recommendations.
It shouldn't matter if your 4GB older smartphone is packed full of data (be it photos, apps, music, whatever). Since you're moving devices, here's what I'd do:
First, I'd give Samsung's Smart Switch app a try. There's no guarantee that it'll work perfectly, given how old your previous smartphone is compared to your new one, but it's worth a shot. You'll need at least 500MB of free space on your older device, however, so…

Delete any apps on the phone that you installed. You're moving from that device, anyway, so can just redownload them on your new device.

Grab Google Photos and start backing up all of your photos and videos to the cloud. You should be able to transfer them over when you move to a new device, but just in case something messes up, they'll be here.

Barring that, you can also connect your Android device directly to your desktop or laptop and transfer files off it via your file explorer. You might have to switch your device to a file-transfer mode instead of a charging mode.

Once you've done that, you should also be able to delete any videos on your device (at minimum) to free up some space. You could also delete photos too, once you've confirmed everything is backed up elsewhere. I prefer the Google Photos method, to be honest, because then you'll be able to also access these photos and videos from your newer Samsung device.
Now that you've freed up some space, you can try the Samsung Smart Switch app and see how good a job that does at porting your messages over to your new device. However, I'd also recommend grabbing the battle-tested SMS Backup & Restore for your old and new device. It's an incredible app that will allow you to both transfer your messages and save an archival copy elsewhere, which is exactly what I'd do in your case, given the circumstances of your wife's messages.
Once you've installed the app, load it up, agree to all the permissions it asks for, and tap "More Options" on the main screen (toward the bottom). After that, tap on "Settings."
Here, you'll be able to set a backup location for your messages—Google Drive, Dropbox, OneDrive, or locally on your device. You'll then want to tap on "Backup settings" and make sure that MMS is selected, so you can back up any photos or videos you've sent (or received). You can also select the "Add XSL tag" option if you want to be able to view your messages in your web browser (handy!).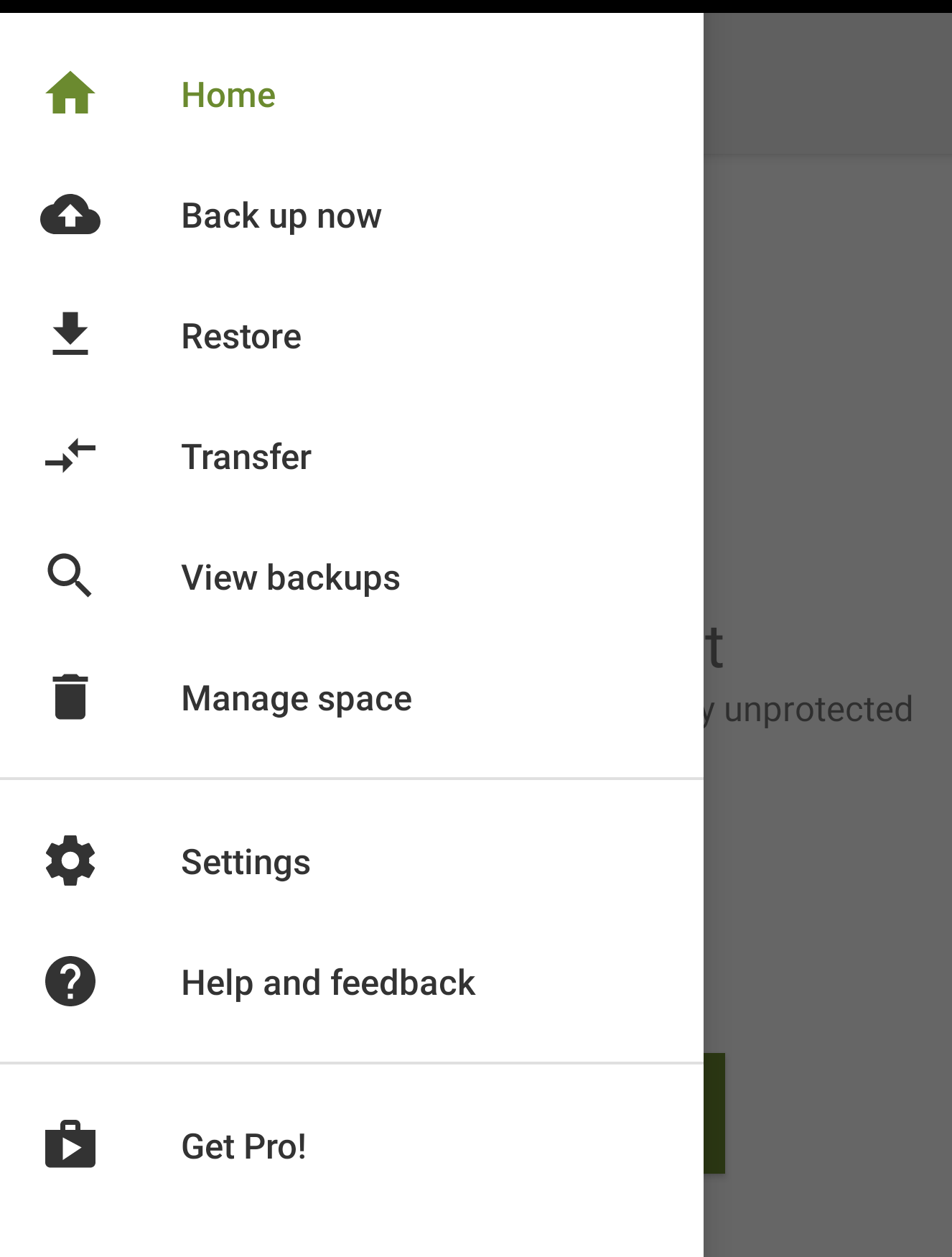 SMS Backup & Restore" loading="lazy" > Screenshot: David Murphy,
SMS Backup & Restore
Once you're ready, head back to the app's primary menu (hamburger icon in the upper-left corner) and tap the "Back up now" option. Once you've created your archive, you can also then use the Transfer option to send your messages to your new device (hopefully). That, or you can just download your backup file onto your new device and import them via the app; your choice.
While I'm mainly an iPhone guy now, SMS Backup & Restore has been one of the very first apps I've installed all the times I've previously used Android. It's one of the most helpful apps you can get, in my opinion. I hope it does you well.