You need good, hearty meals for winter as the nights get colder and the bonfires start up. Having friends and family over can help keep the cold away, but planning a party for various tastes is complicated. For vegetarians and vegans, finding the right meal that really warms the soul can be truly difficult. But nobody, not even your worst cousin, should have to poke at poorly-done tofu and dry salads on a cold, winter's night.
Many chefs default to meat when they need a hearty main dish because, with the exception of turkey, it's pretty easy to make meat taste good. As you'll see, though, vegetarian mains don't have to be a block of plain tofu with lettuce on top. Whether you're a lifelong vegan or an omnivore tasked with feeding some non-meat-eaters, I hope you find something on this list that inspires you.
A Plant-Based Roast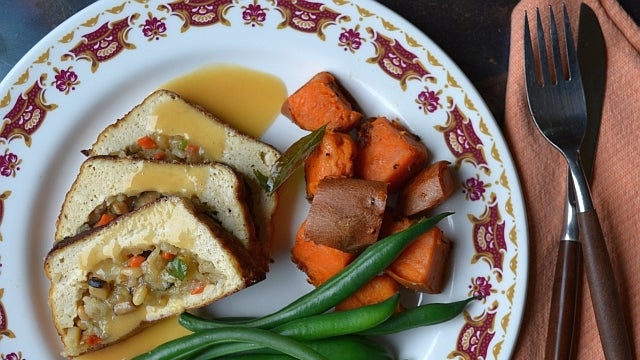 Andrea Nguyen." loading="lazy" > Photo by
Andrea Nguyen
.
Wheat and soy-based fake meat has come a long way in recent years; whether you like it or not, vegans have never before been so spoiled for choice. (If you don't like it, maybe take a moment to think about why happy vegans upset you so much, Randall.) But, as I learned from the mess of vegan meat reviews I read for this article, not all vegan meats are not created equal, so don't just grab the first thing you see and call it a day.
Tofurky is just making it big in Australia – and Vegie Delights makes a mean vegan roast. But honestly, if you are picking up a roast for a specific subset of your party crowd, text them in advance and ask if they have any brand preferences.
A Large, Cheesy Casserole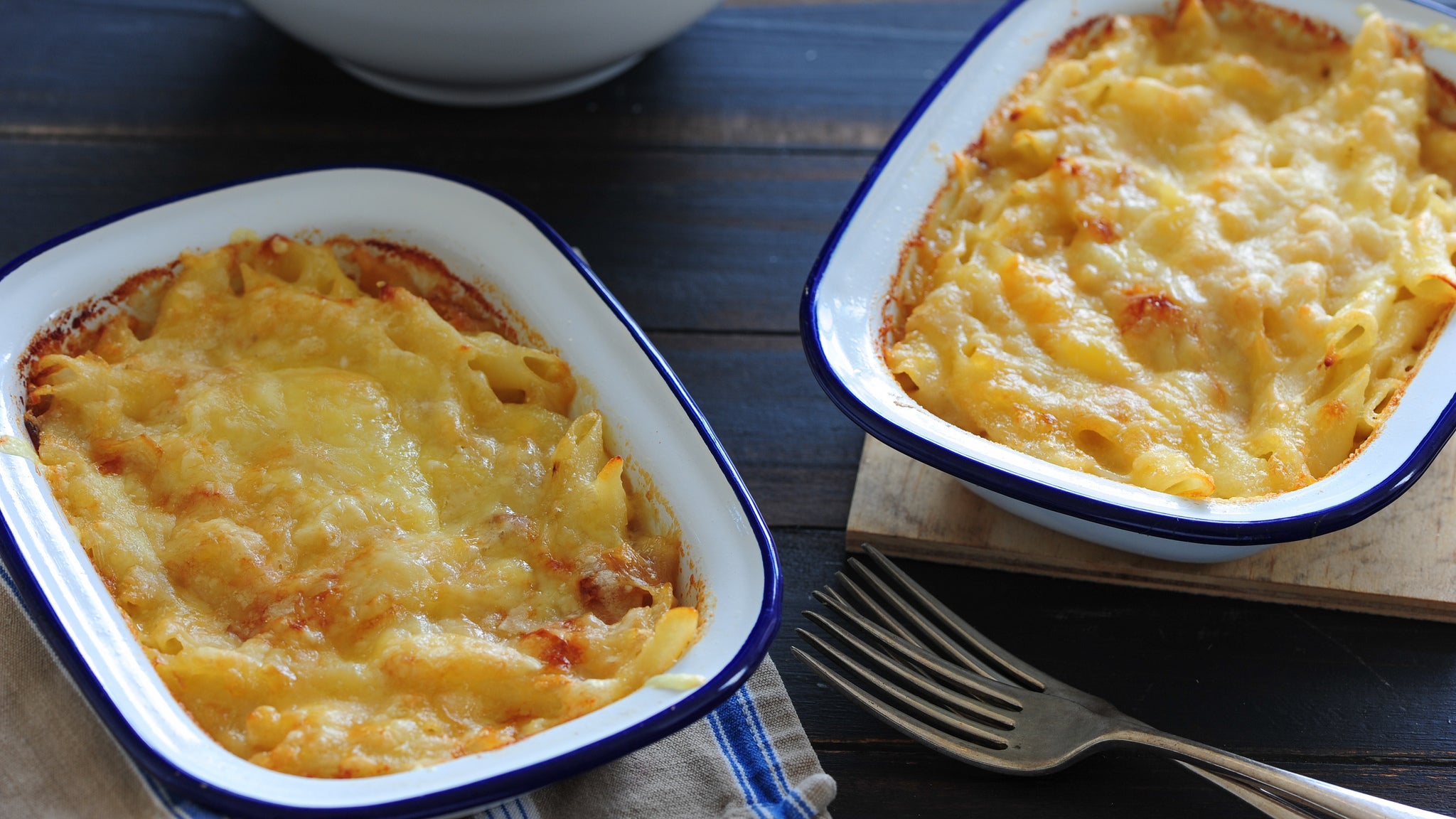 jules." loading="lazy" > Photo by
jules
.
Cheese-laden casseroles are easy mode for vegetarian mains, but sometimes there's no need to choose between what is right and what is easy. Everybody loves cheese and I think you could do a lot worse than a giant tray of cheese-soaked pasta as your vegetarian offering. My favourite recipe comes from Angela "Kitchenista" Davis, who should be your first stop for everything comfort food-related (if she's not already).
Eggplant parmesan is another option and is my favourite food on this dumb floating garbage rock. This "genius" recipe from Food52 is solidly the best version I've ever made.
The pierogi casserole Claire made last month would be equally delicious with mushrooms, extra caramelised onions, or even some sauerkraut subbed in for the bacon; vegetable moussaka would also be an excellent, potato-forward choice.
Vegetables Wellington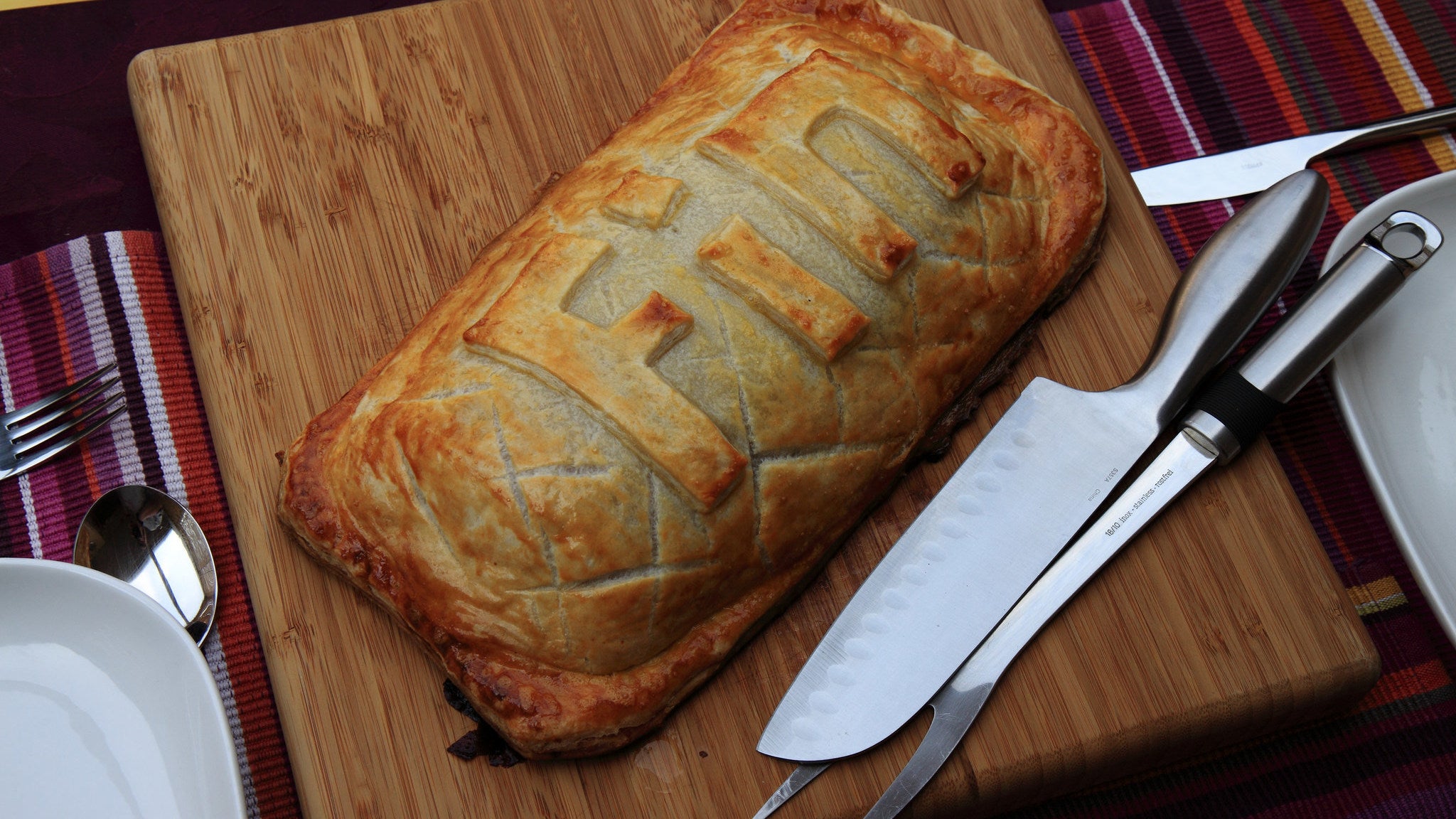 Image: Flickr. Full disclosure: this photo is definitely of a beef Wellington, but imagine it's full of vegetables instead!
If you're after a traditional take on a veggie Wellington, this Melissa Clark recipe would do quite nicely indeed. But tradition can be awfully boring; why not wrap a big batch of samosa filling in puff pastry and serve it as a main? I would be very excited to eat a slab or two of a samosa-Wellington thing with my mashed potatoes and stuffing.
Spanakopita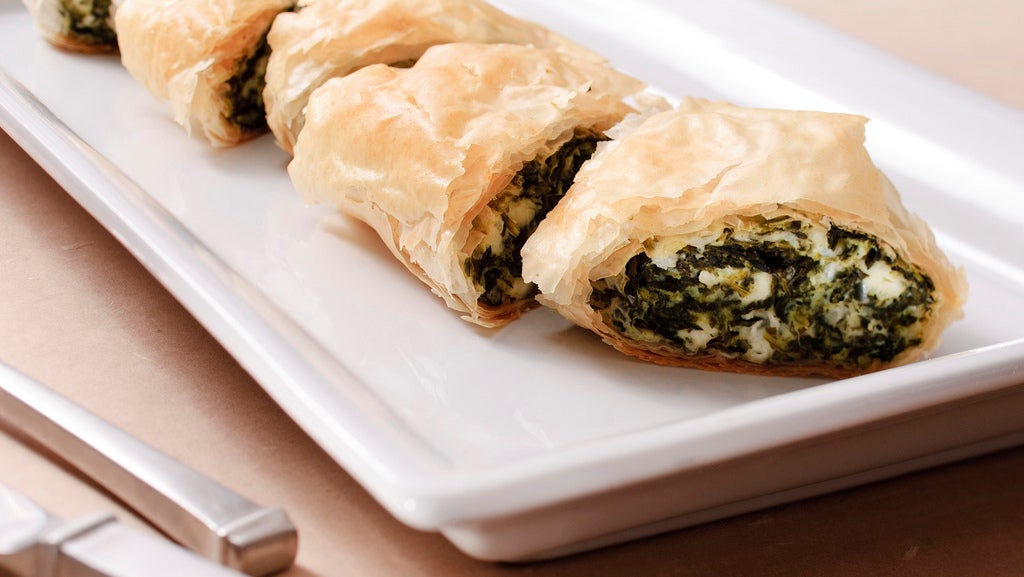 Sodexo USA." loading="lazy" > Photo by
Sodexo USA
.
My mum raised me largely vegetarian, and her go-to special occasion dish was spanakopita—specifically, Mollie Katzen's version from the Moosewood Cookbook.
It's delicious, mostly healthy, and can be assembled well ahead of dinner time; in other words, everything a working co-parent needs from a fancy dish. But don't feel beholden to the classic spinach-and-feta filling unless it's your one true love. Braised leeks and fennel, herb-roasted squash, mushroom duxelles, or even green bean casserole fixin's – grilled, perhaps? would make delicious fillings for a filo pie.
If you've never worked with filo before, it's not bad at all, provided you buy it frozen and don't make your own like some kind of budding serial killer. Just be patient and use plenty of butter (or "butter;" most phyllo is vegan!) between each layer. You got this.
Pretty Much Any Recipe By Amanda Cohen or Yotam Ottolenghi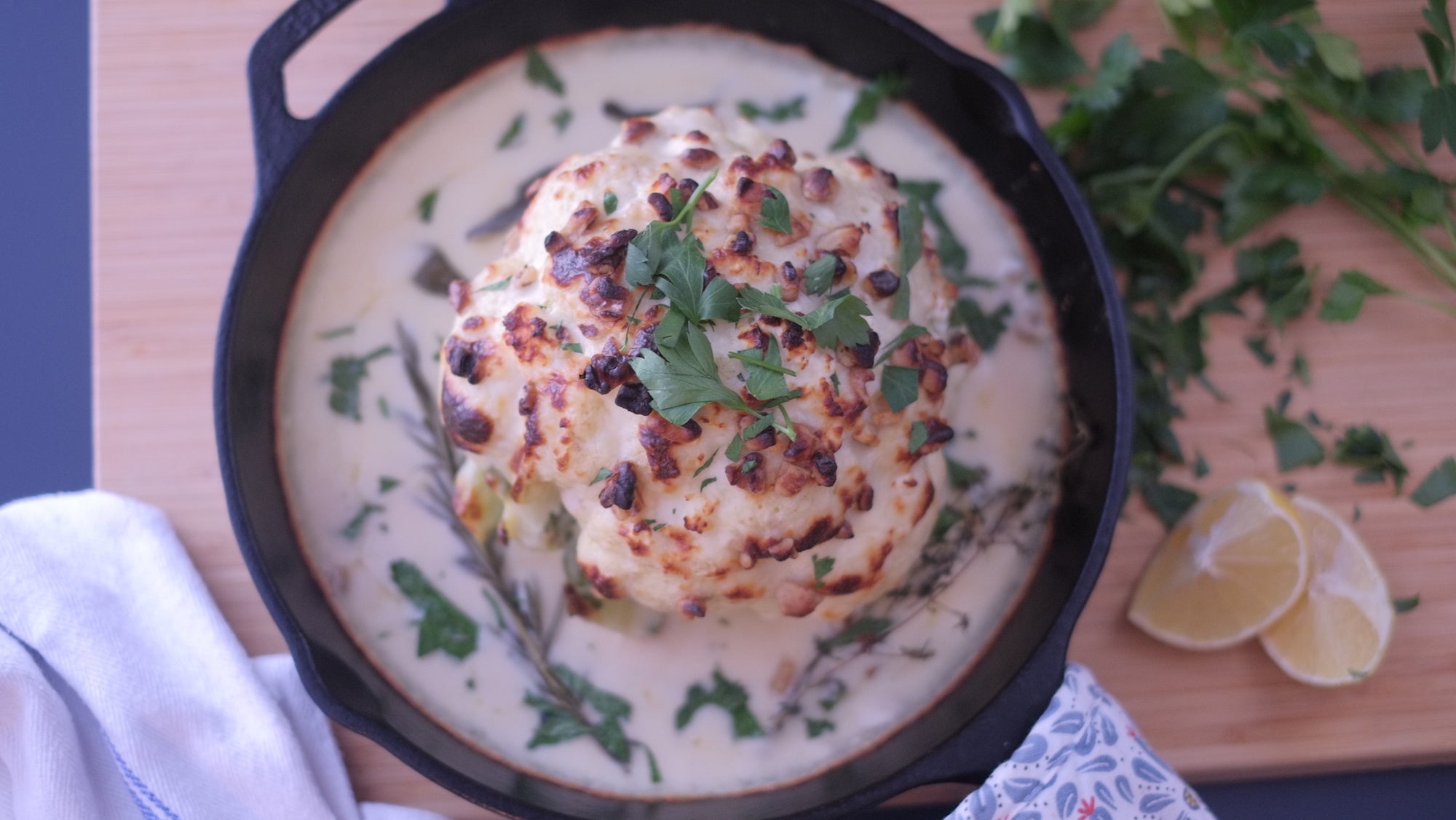 Photo by A.A. Newton.
Sometimes the best way to come up with the perfect dish is to copy a professional. Amanda Cohen is the head chef at Dirt Candy, a tasting menu-only "vegetable restaurant" in New York, U.S.A., and she believes in whole-vegetable cookery the way tedious bros believe in nose-to-tail eating.
Mr. Ottolenghi is also a chef, but I know him from his gorgeous, veggie-forward cookbooks, which combine ingredients in ways I'd never dream up in a thousand years.
I followed Ottolenghi's cauliflower cheese recipe from the Guardian article with a few small changes—quantities halved, with feta subbed in for Stilton, because that's what I had and it was fantastic.
When I make it again, though, I will either cook the whole cauliflower sous-vide or cut it into big wedges and proceed with the recipe as written. A whole head of browned, béchamel-draped, cheese-studded cauliflower makes for a beautiful presentation, but mine didn't quite cook through in the suggested time, and I found myself craving more surface area for the béchamel to hang onto.
Still, this is a stunner of a recipe that will have cheese lovers fighting amongst themselves for dish-scraping rights, but even if it doesn't quite call your name, I guarantee that something else they've made will.
We hope there's plenty here to inspire you.