The wait is nearly over: the fifth season of Game of Thrones will screen on Australia's Foxtel network in under 48 hours. To prime yourself for this quasi-historic occasion, we've assembled the best Westeros-flavoured articles from across Lifehacker and the Allure Media network. Let the feast begin!
The hotly-anticipated debut of Game of Thrones Season 5 is expected to be one of the biggest events in television history. If you're a fan, the date is already marked on your calender: Monday 13 April at 11am, followed by a primetime encore at 7.30pm. Here's a cross-selection of Game Of Thrones posts to whip you into a pre-show frenzy. (Click on the headlines to go to each article!)

Foxtel has extended its partnership with HBO, which means you can't legally access the show anywhere else during its initial run. However, there are still a few options available that don't require you to sign up to a costly pay TV subscription. If you're a die-hard GoT fan, these are the choices you should be considering.
---
Game of Thrones
is classified R18+ on DVD and Bluray but only MA15+ on Foxtel's Showcase channel. What's going on? Is Foxtel editing the episodes to attain a lower rating?
---
Game of Thrones
is coming back for Season 5 this Monday. Do you remember everything that happened in seasons 1 through 4? Probably not since you probably don't even know how to pronounce all the character's names. Catch up with everything you need to remember before the premiere in the video below.
---
Here are the greatest 25 moments from Season 4. [Warning: Contains Season 4 spoilers. Obviously.]
---
Episode 4.6 of
Game of Thrones
served up the season's saddest moment yet — and for once it didn't involve anyone dying (well, not yet, anyway). Fan-favourite Tyrion Lannister was finally broken at court by the senseless prejudice that has dogged his whole life. It was a heartbreaking moment thanks to both Peter Dinklage's acting and Bryan Cogman's stellar screenplay. Here are some tips from Cogman on how to craft the perfect tear-jerker.
---
If you're a fan of both the
Game Of Thrones
TV show and the fantasy books it is based on, you may soon be faced with a difficult decision. Season 4 officially crossed over into uncharted territory, revealing plot details and characters that have yet to show up in the actual books. You now have the unenviable choice of spoiling future books or blacklisting your favourite TV show entirely.
---
With the new season of Game of Thrones around the corner, it seems like a good time to look back on some fun facts about the show. This collection of trivia spans both the show and the books.
---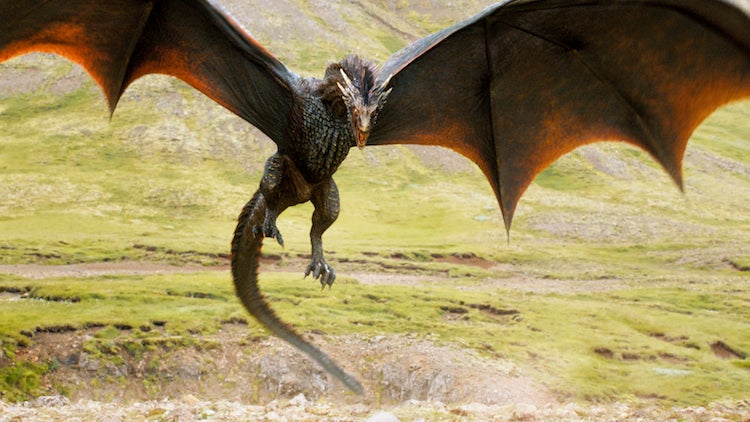 Citing a study from anti-piracy service Irdeto, Hollywood Reporter claims that episodes of Game of Thrones were illegally downloaded 7 million times in a three month period this year. Pirates love dragons, obviously.
---
On episode 4.2 of
Game Of Thrones
, something big happened. (We promise not to spoil it here.) Much like last season's infamous 'Red Wedding', the sequence skillfully blindsided many non-book reading fans of the show. Here's a tip from the show's co-producer Dan Weiss on how to execute a perfect plot twist without clueing in the audience.
---
Last year,
Game Of Thrones
author George R.R. Martin took to the stage at the Sydney Opera House to discuss his popular fantasy series, the spin-off HBO TV show and his craft as a writer. Here are ten kernels of wisdom that could help budding authors write their own fantasy saga.
---
Do you want to watch stuff with a
Game Of Thrones
flavour? Here are ten recommendations from Lifehacker's chief fantasy nerd that will appease any GoT fan. Epic fight scenes, nail-biting betrayals, gratuitous nooky – you'll find it all here!
---
By now you've all seen this week's
Game Of Thrones
episode and squealed your way through the climactic trial by combat. In one corner was Oberyn "Red Viper" Martell; the vengeance-seeking prince of Dorne and Westeros' leading Inigo Montoya impersonator. In the other, Ser Gregor "The Mountain" Clegane; a horse-bothering maniac of Hodor-dwarfing proportions. We all know how the battle went down (most of us are still trying to recover) — but how fair of a fight was it? Evidence suggests that one combatant had a secretive and extremely dodgy advantage…
---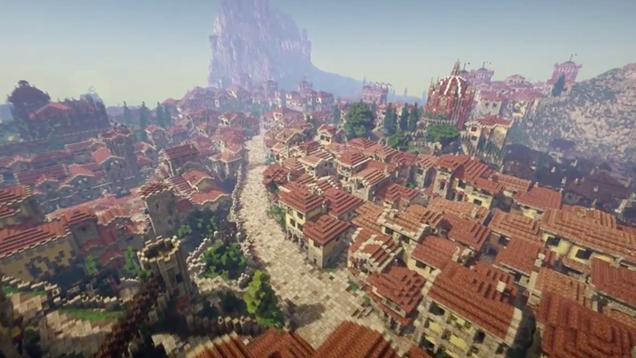 Look at this video. Just look at it. Forget the stilted narration by Bran Stark and just look at those goddamn cities and mountains. It is amazing what a group of driven people can do with enough creativity and time.
---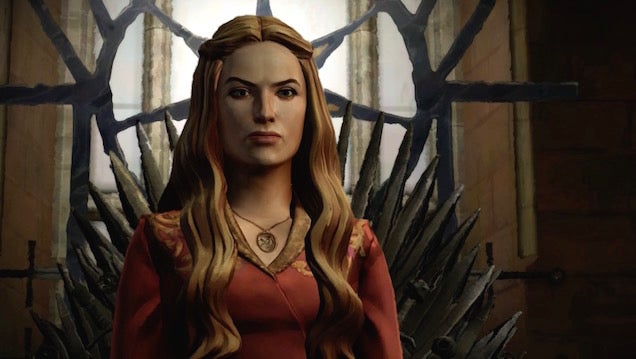 "There will never be a good Game of Thrones video game."
For years, those words rang just as true as the Starks' promise of winter. Finally, it feels as though that's changed.
---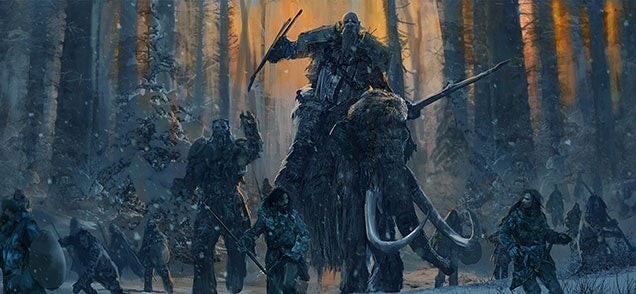 Karakter is a German studio who have been working with HBO on Game of Thrones since the show's inception. They have just released their work on season 4, and it's fantastic.
---
"R+L=J" is geek shorthand for one of
Game Of Thrones
' most enduring fan theories. (Hint: It surrounds the true parentage of a certain character that could drastically alter the course of the novels and TV show.) Today, the books' author dropped the biggest hint yet that our speculation is right on the money. It seems "R+L=J" is totally legitimate — just like a gloomy bastard we could mention.
---
Fancy formatting requires a modern word processor, but if you're just trying to get the words out, a simpler tool will do.
Game Of Thrones
author George RR Martin takes the policy to extremes: he's still using a copy of WordStar running on DOS.
---
If you're a regular user of social media, avoiding
Game of Thrones
spoilers is next to impossible — if it's not some US viewer letting the cat out of the bag early, it will be a smug reader of the books. Tch, eh? This is where the Chrome-based web app Silencer comes in.
---
Karakter design studio in Germany were brought on by HBO to do the concept art for pretty much every VFX shot in the show's second season. Including the epic Battle of Blackwater. Feast your eyes on a gallery of highlights.
---
When George R R Martin first began writing
A Game Of Thrones
, he envisioned a taut fantasy trilogy that would take around five years to complete. More than two decades on, there's still no end to the saga in sight. This week, Martin's editor essentially confirmed that the story is completely off the rails. It seems that
The Winds Of Winter
is nowhere near close to being finished, while an eighth book might also be on the cards. Tch.
---
The manner in which CGI is now used in television and cinema completely fascinates me. Before it was a monster maker, not it genuinely enhances every facet of almost every high budget show/movie we watch. That's why I'm so obsessed with watching before and after videos like these: to get a sense of what is CGI and what isn't. It's terrifying.
---
Well, it had to happen some time.
---
Now you can wear your love for the Houses of Stark, Lannister or Targaryen with the new Game Of Thrones collection from Black Milk.
---
Game of Thrones is one of those rare shows where viewers get so swept up in the world and stories that it's easy to forget the characters are being played by real people.
---
As someone who spends an unhealthy amount of time playing video games, you'd think I'd be used to death and carnage on a grand scale, but this video, showing pretty much every death in the TV adaptation of Game of Thrones, had me a bit queasy.