If you're a big Android fan, odds are good you've probably opted into several app beta tests, pre-registered for a few upcoming games or apps, and built up a hefty wishlist of apps you'd like to download or purchase at some point. If you're ready to tame your obsession a bit, Google is making it easy to cull some of your lists and opt-out of a bunch of betas at once.
To get started, pull up the Google Play app, tap on the hamburger icon, and tap on Settings. Look for "Google Play preferences," and tap on that to reveal these options: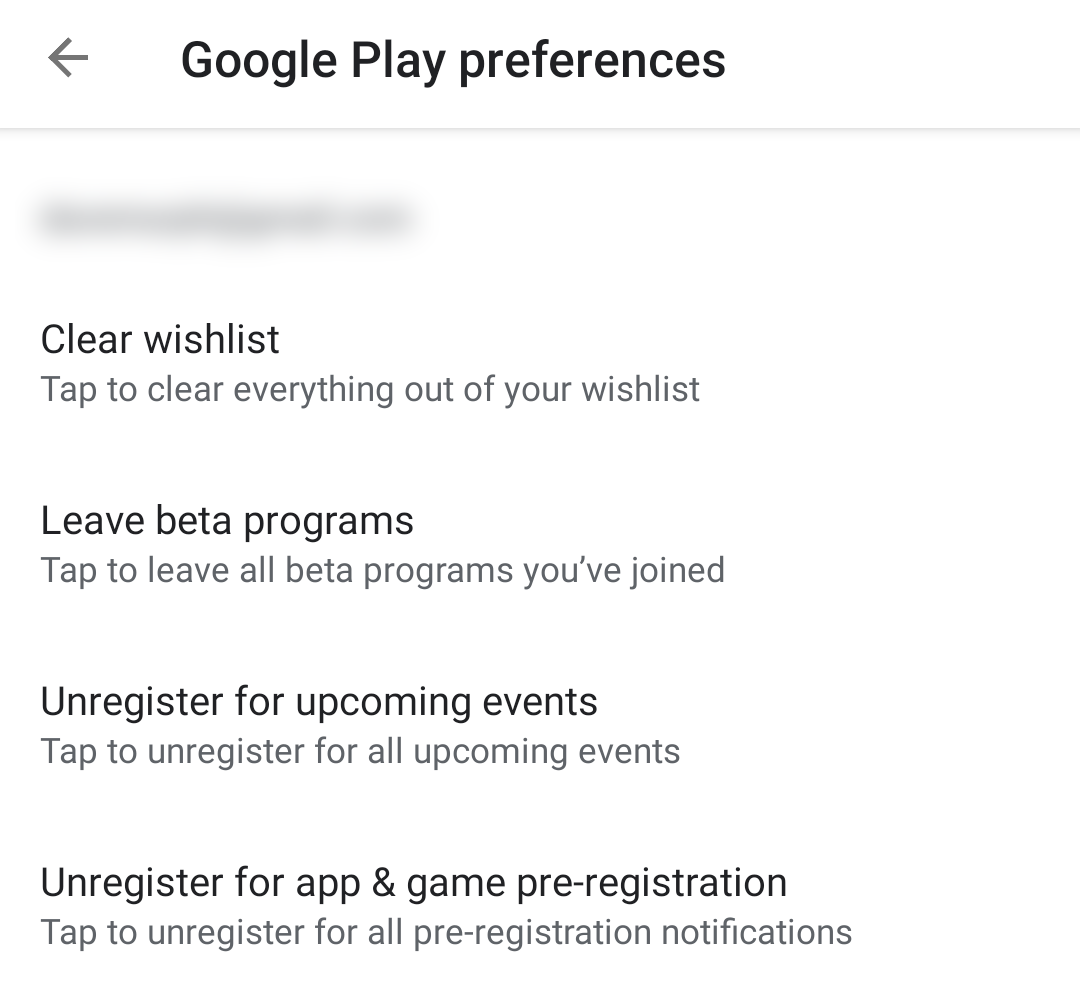 Screenshot: David Murphy
These should all be pretty self-explanatory. Tap one, and you'll be asked to confirm your choice. Tap again, and you'll be able to leave all your beta programs, eradicate your wishlist, drop out of any upcoming events, or cancel all app pre-registrations with one tap. It doesn't get much easier (or convenient) than that.