Even if you hold their little hands or caution them to stand up slowly, toddlers are still going to be slipping and sliding all around their baby pools this summer. It's not as far away as you think, either!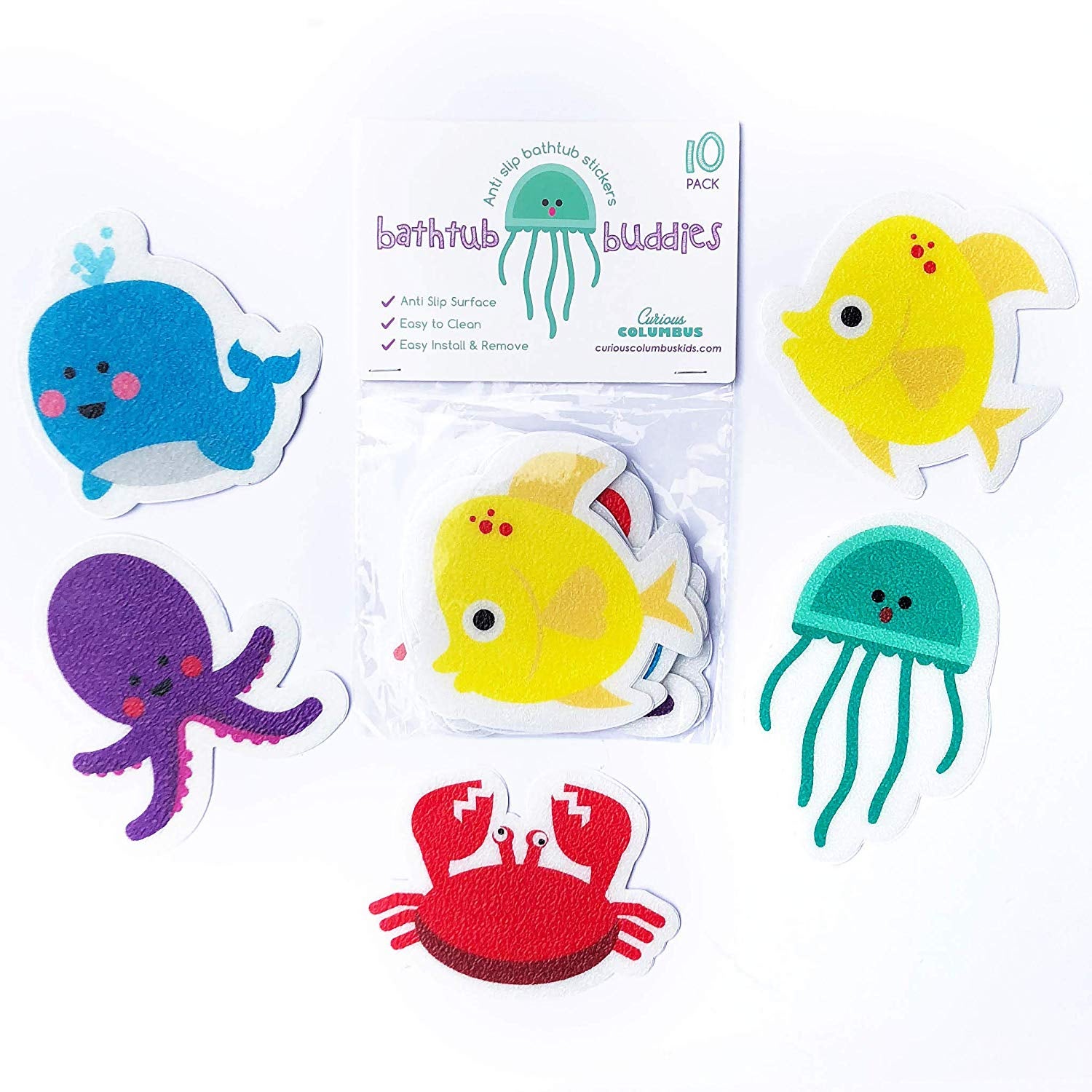 Photo: Curious Columbus, Amazon
A solution: Non-slip bathtub stickers.
They're cute, easy to apply and will reduce the amount of tumbles they take in the water.
These sea creatures, flowers or stars would do the job just fine, but if you want to go next level, check out Vinyltastic's shop on Etsy. Depending on the size of your toddler's pool, you might need a couple sets.
For a pool with hard plastic sides, you can put a few stickers along the edges, too, so your kids have a spot to grip while stepping in and out. That frees your hands up for that magazine and cold beverage you've been pining for.