Right on cue — it being Apple announcement day and all — the services-oriented tech giant has released the latest version of its iOS operating system. If you don't already have it, or have yet to receive the notification that an iOS update is available, simply tap on your Settings app & General & Software Update to begin the download.
This can take some time – it took me about an hour or so to download and install the update on a reasonably fast internet connection. While you wait, here are some of the big features you can look forward to with the update!
Apple News+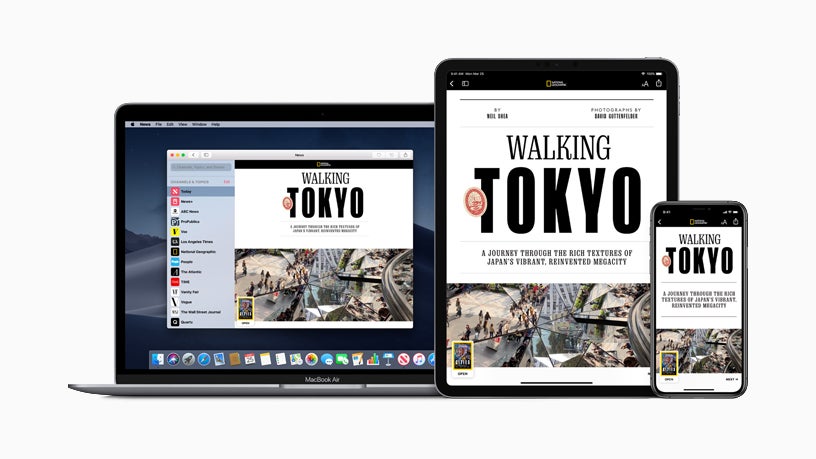 Apple" loading="lazy" > Image:
Apple
Okay, so you can't actually access this one in Australia yet – but it's definitely on the way. The idea behind News+ is that you pay Apple to consolidate your many magazine subscriptions into a single digital package. When the service does launch Down Under, it should come with a one-month trial so you can try before you buy.
And as Apple noted today, you'll be able to share your subscription with up to six family members via Apple's Family Sharing feature. Anyone feel like adopting me?
More silly Animoji
If you like turning your head into animals and sending quirky little virtual videos (or pictures, if you just tap your fake noggin) to your friends, you're in luck. You now get a giraffe, a shark, a warthog, and an owl.
(Hey, Apple: Open up an "App Store for Animoji" and let other people create safe-for-work virtual creations. You could probably make even more services revenue.)
Siri and Apple TV
Update your Apple TV to tvOS 12.2, and your iOS device(s) to iOS 12.2, and you'll be able to control what's on your Apple TV with a lot more granularity. As MacRumors notes:
"tvOS 12.2, when paired with iOS 12.2, is designed to allow users to ask Siri to play specific media on an Apple TV from an iOS device. You can, for example, ask Siri to play Modern Family on the TV in the living room, or Pitch Perfect on the TV in the bedroom. This feature is available for music, TV shows, and movies."
Higher-quality audio Messages
This is a simple one, but Apple has boosted the quality of the audio messages you leave in Messages by adopting a different codec (Opus) at 24000 Hz instead of the previous AMR Narrowband codec at 8000 Hz. Neat.
More specific screen "Downtime"
You can now customise which days and times you want to schedule "Downtime" via iOS' Screen Time feature. As a reminder, if your phone is in "Downtime" mode, you'll only be able to use certain apps (you choose) and your device's Phone app. That's it. Sorry, Facebook.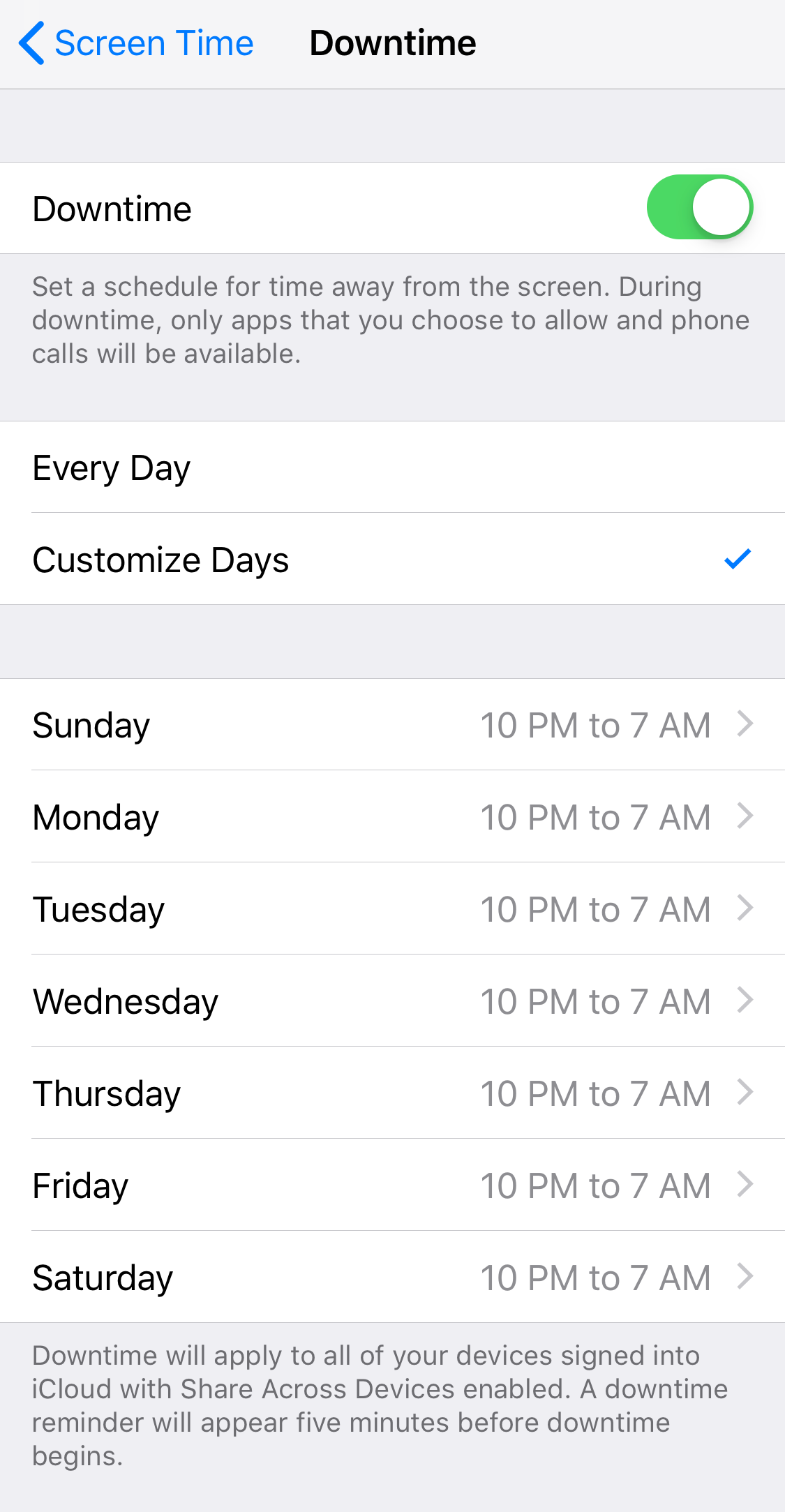 Group Facetime is back!
Yes, that horrible Group Facetime bug that allowed others to eavesdrop on what you were doing is gone, and the feature is back for all to use. Enjoy your Brady Bunch-like conversations.
Promotions for subscription apps
Apple is now allowing app developers to offer promotional pricing for subscriptions, so you'll want to be a bit more judicious about when you sign up for that which you want to pay a recurring fee to access. As Apple's iOS 12.2 release notes describe:
"…apps with auto-renewable subscriptions can provide a discounted price for a specific duration for existing and previously subscribed customers. You can use subscription offers to help win back subscribers who have canceled their subscriptions or promote an upgrade to another subscription at a special price. Customers can accept the offer even if they've already completed an introductory offer."
Air Quality in Apple Maps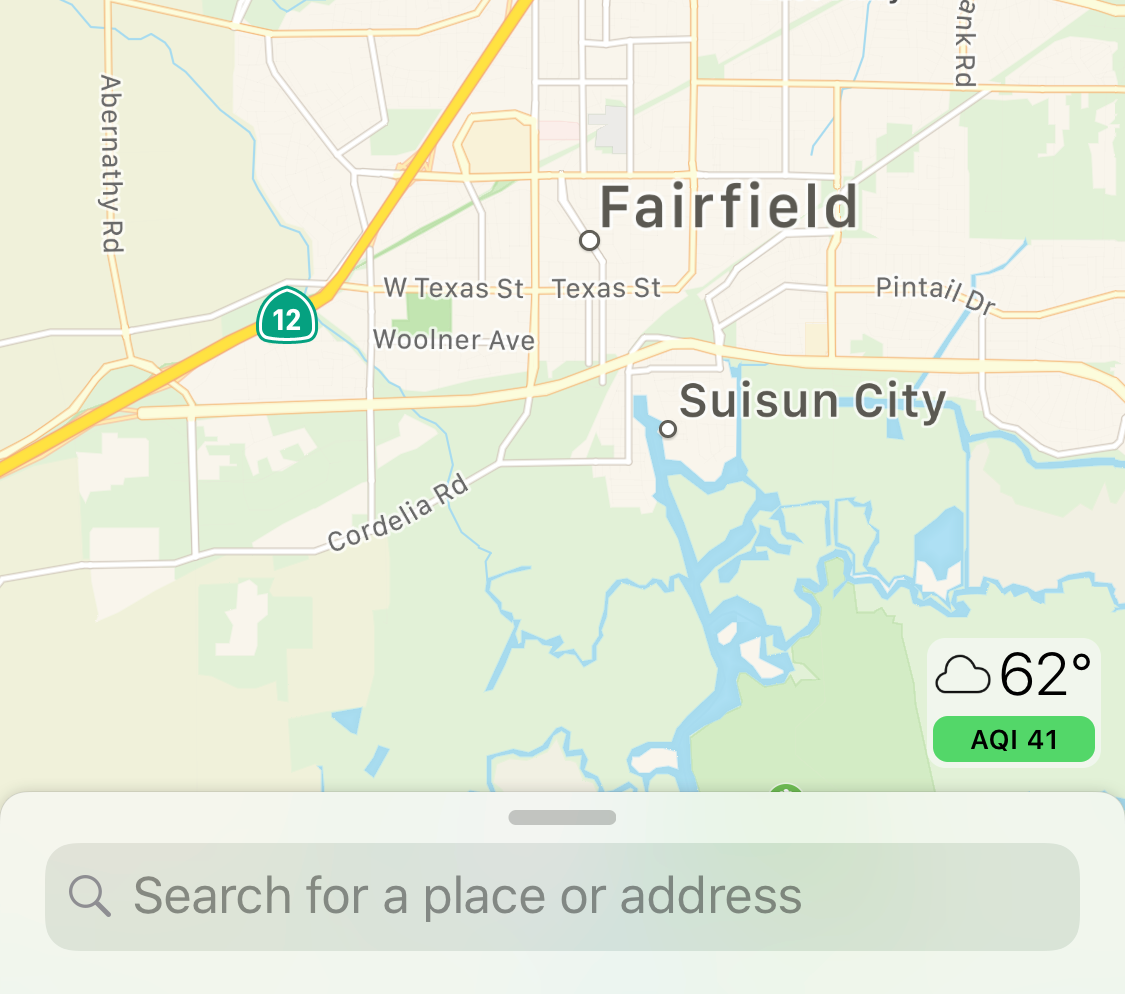 Screenshot: David Murphy
If you live in a location that's prone to problems with air quality (hi, Northern California), you'll now be able to view the air quality index right within Apple Maps. Alas, you can't superimpose some colourful filter over your map to see what the air is like for specific locations, but you'll get a little indicator in the lower-right corner for whatever location you're viewing (when zoomed in enough).
You can also toggle this, or the weather conditions, on and off via the Settings app.
More support for Apple stuff (or stuff that works with Apple protocols)
If you have a fancier AirPlay 2-friendly television, you'll now be able to add it to HomeKit. Similarly, iOS 12.2 offers full support for Logitech Crayon (for your iPad Pro).
Telling AirPlay to chill out
You'll now be able to do other things while you're using AirPlay to cast content from an iOS device to, say, your Apple TV. As Apple's description notes, "AirPlay multitasking for video allows you to browse other apps, as well as play other short form audio and video files locally on your device without interrupting AirPlay."
I think Redditor rfguevar put it best: "Holy hell, I'm internally jumping with joy (In a meeting)"
Map your latest Apple Pay transaction
Apple updated the Wallet UI a bit to make your latest Apple Pay transaction a lot more pleasant to look at. You'll see the business, the location, and the amount you spent, and tapping on the listing will take you right to a more detailed information screen—including a map that shows you the retailer's location.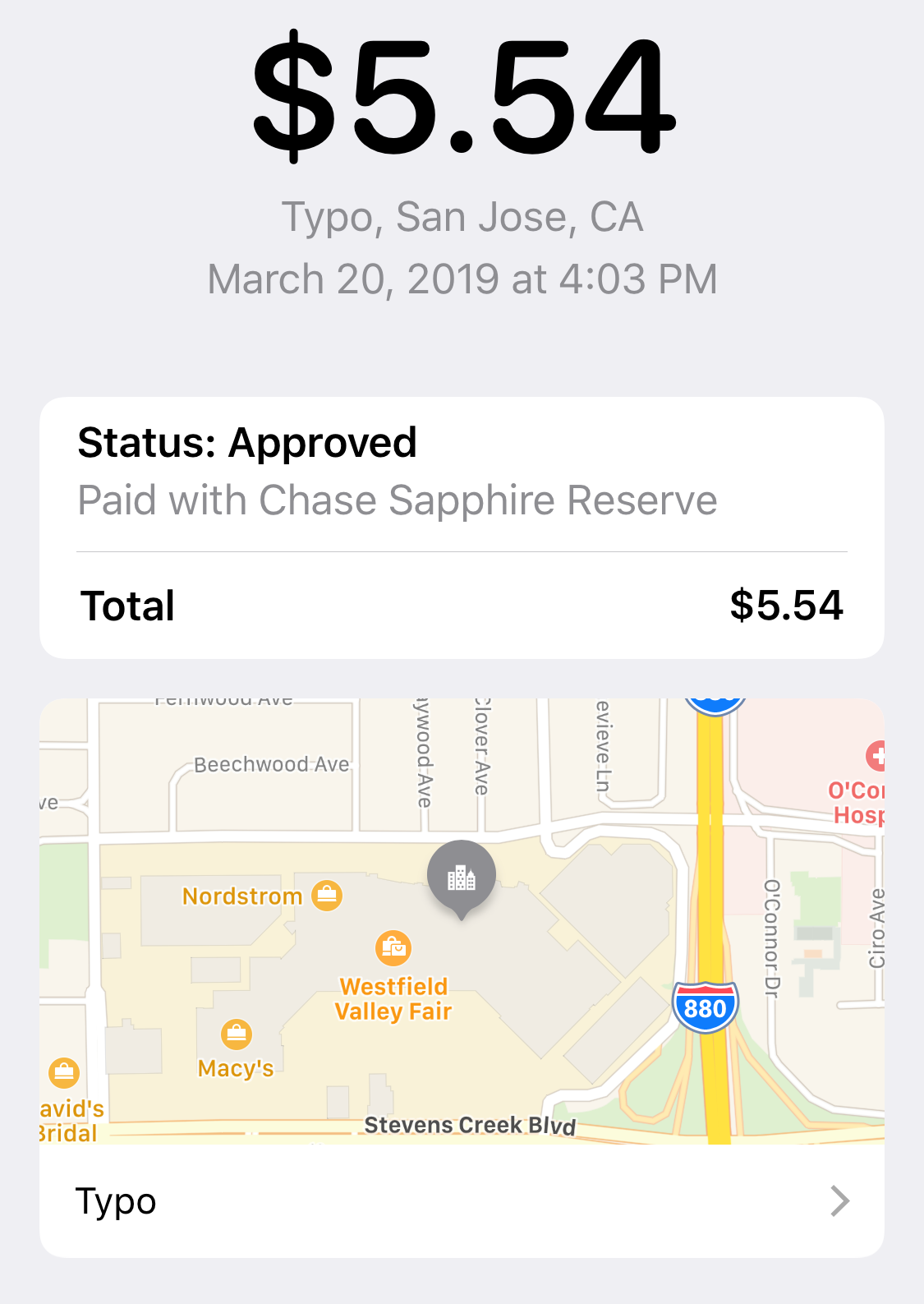 Screenshot: David Murphy
The epic debut of AirPower!
Just kidding. And speaking of disappointment, Apple is also geofencing the ECG setup process for the Apple Watch in iOS 12.2, so those of you who don't live in the U.S. won't be able to initialize it. Sorry!
Marking podcasts as played
For whatever reason, Apple previously removed the ability to mark a podcast as "played" within its Podcasts app—after pressing-and-holding or deep-pressing a podcast episode. Well, that feature is back in iOS 12.2.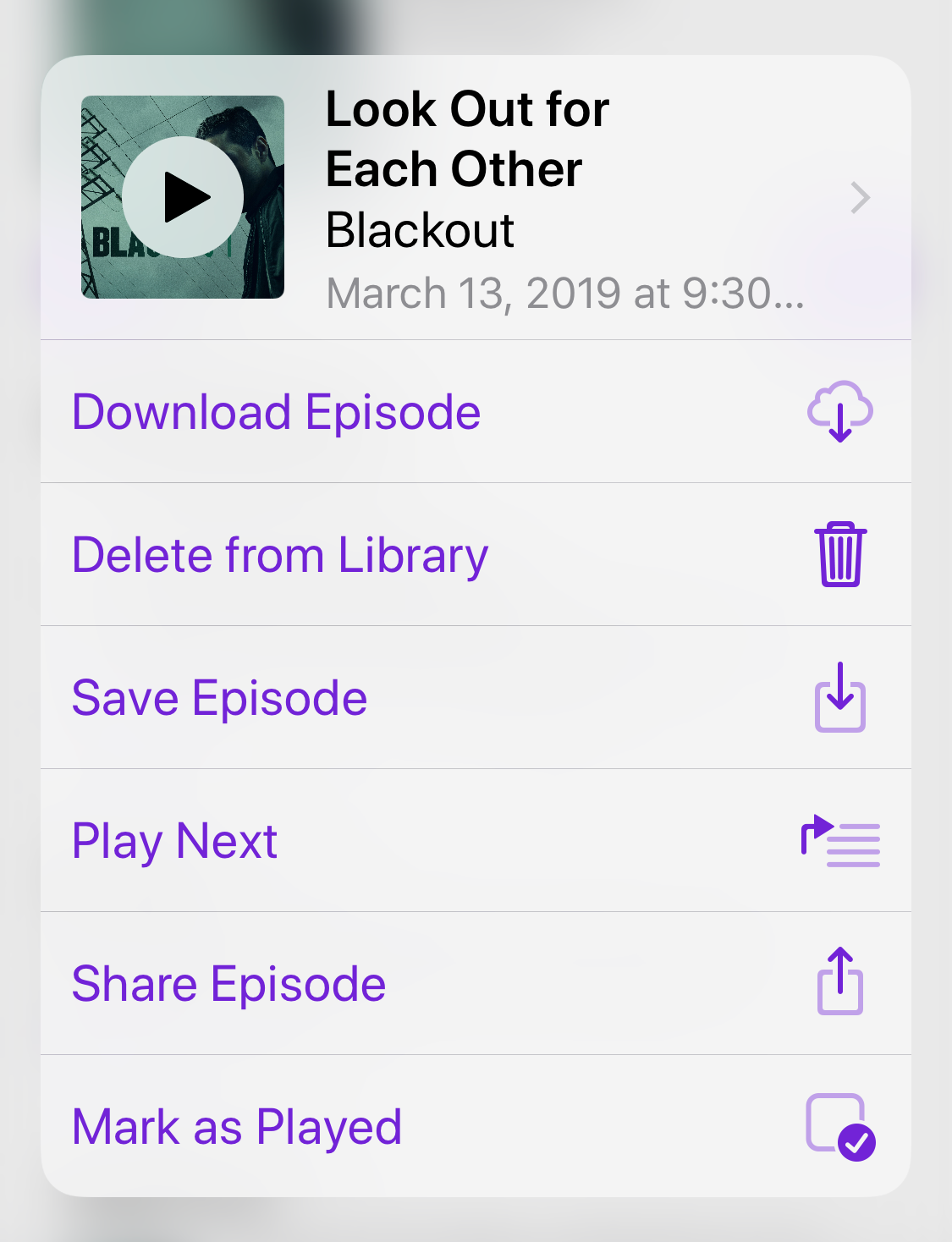 Screenshot: David Murphy
Safari searches are easier to autofill
If you love using Safari on iOS, Apple has tweaked the autofill aspect of the address bar slightly. Start typing something. When you see the recommended search phrases appear on your screen, you can tap on the phrase itself to immediately go to the search results for that phrase. Now, however, you can also tap on a new blue arrow icon to just place that text in the address bar, in case you want to modify your search query even more.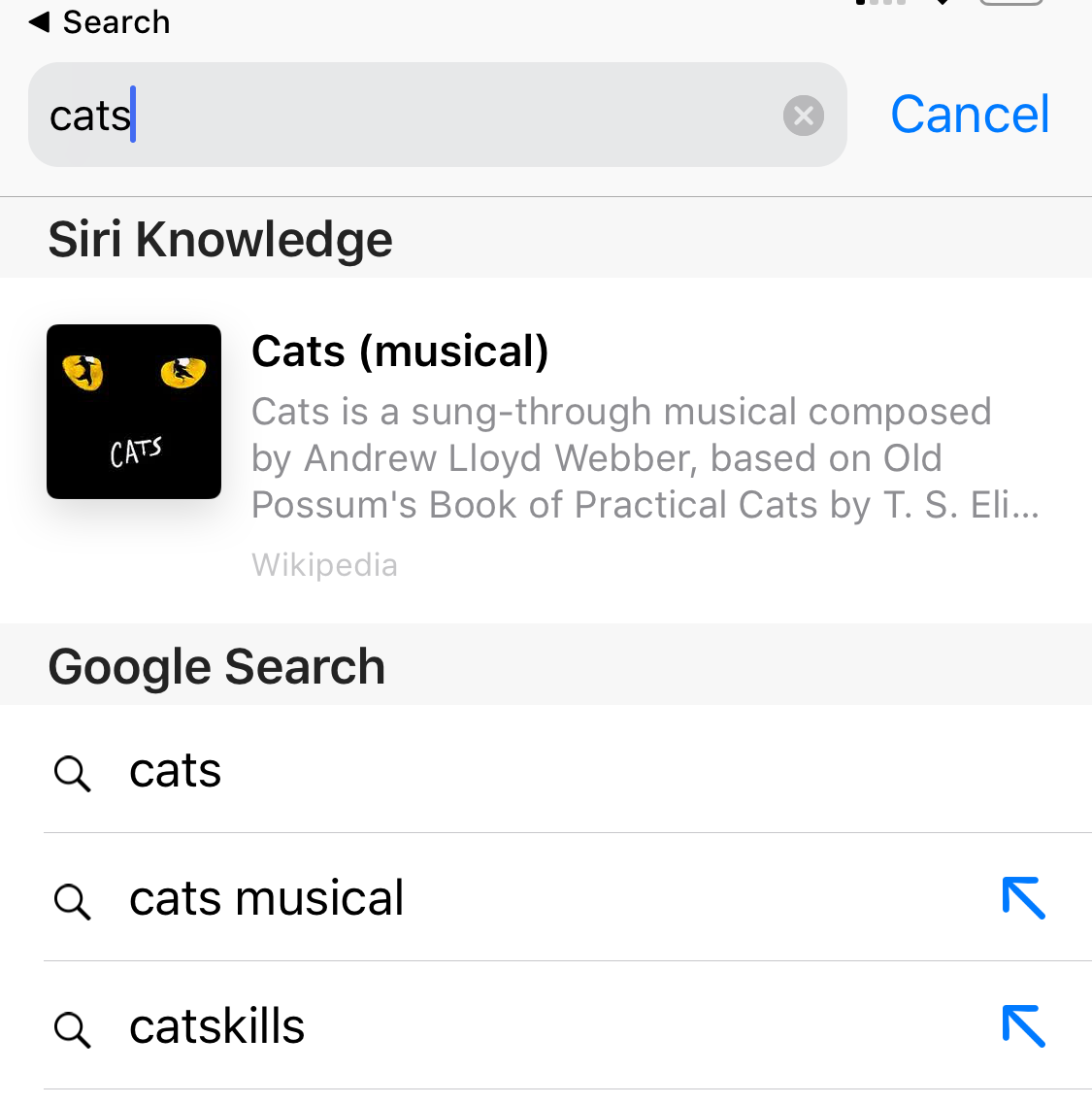 Screenshot: David Murphy