The "Golden Master" of iOS 12 — which should be the final version released to the public on Monday, September 17 — is now available. If you want to get your hands on the new iPhone and iPad operating system a few days before everybody else — by "everybody else", I mean "normal people who don't run public betas of operating systems" — here's how.
(*Those running ancient Apple devices such as the iPhone 4 won't be eligible for iOS 12. If you're worried that might be you, check Apple's compatibility list here.) 
How to get the iOS 12 Golden Master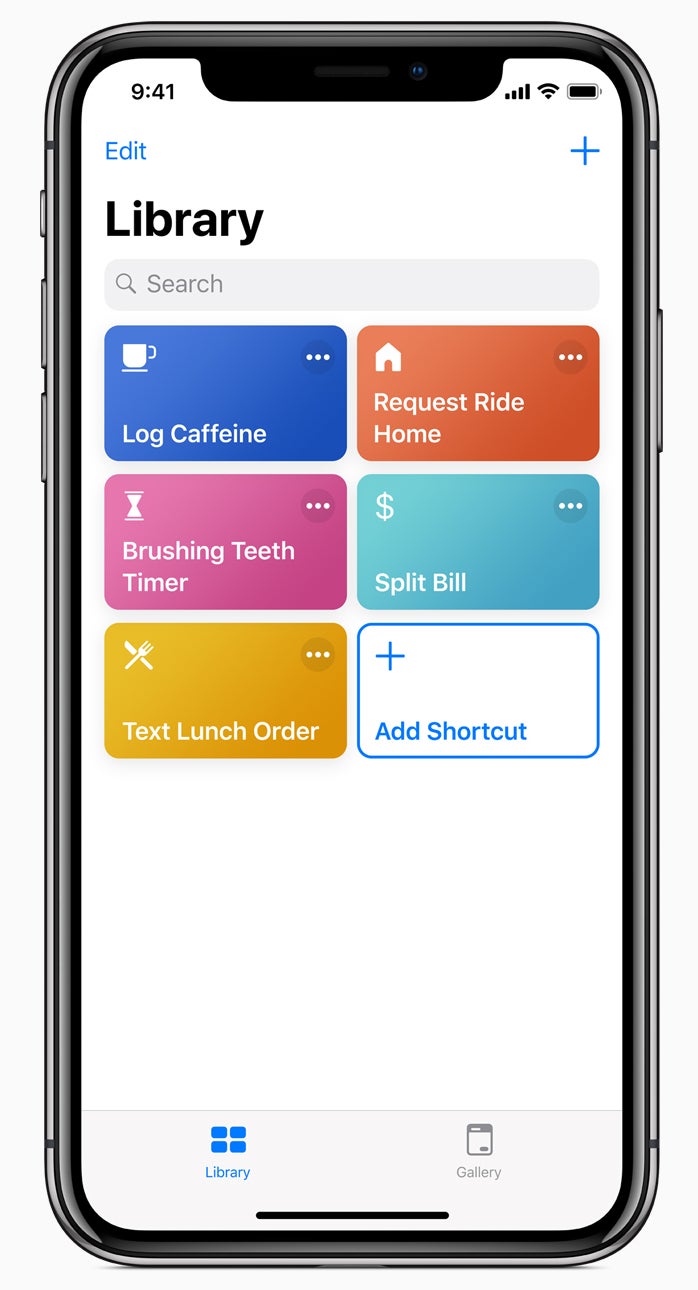 It's Shortcuts! Which should hopefully appear on your iOS 12 device Monday, fingers crossed. (Graphic: Apple)
To start, go sign up for Apple's public beta program. You'll want to do this via the Safari browser on your iPhone or iPad, because that's the easiest way to make the process work — especially when you have to install a beta profile on your device.
Once you've done that, and reset your iPhone, you'll be ready for the big upgrade. Tap on Settings > General > Software Update, and proceed to download and install whatever Apple has available.
I've been running the public beta for iOS 12 for a while now, so I'm not sure if you'll be allowed to immediately download the GM release, or whether you'll have to install a few updates before you get the GM release. Either way, revisit that Software Update section after your iPhone resets — once it installs any version of iOS 12 — to confirm that you have nothing else to download.
Don't forget to uninstall the iOS beta profile
Once you're done, you can take the optional step of unenrolling yourself from the Apple Beta Software Program, which will keep you from getting a potentially buggy version of iOS 12.0.1, or whatever convention Apple plans to use for the first update to iOS 12.
This way, you'll keep the "release" version of iOS 12 until Apple has vetted subsequent updates and released them for everyone. And you can always re-enrol in the public beta program, if you want, once you get word that iOS 13 is ready for testing.
To do this, pull up Settings, scroll down a bit, and tap on Profile. Tap on iOS 12 Beta Software Profile and tap "Remove Profile". Enter your device's passcode, tap Remove one more time, and let 'er rip.
Happy beta day! Apple has finally released iOS 12 to the non-developer masses - assuming you didn't use a crafty trick to get your non-paying-self enrolled in the beta a few weeks ago.
Read more
Now what?
There's plenty to explore in iOS 12, including Memoji, Screen Time, much more customisable notifications for your Lock screen, ARKit 2 (for shared augmented reality experiences), and Siri Shortcuts — which shouldn't be confused with the standalone "Shortcuts" app.
You won't be able to play with that this weekend, but Apple's existing Workflows app should transform into Shortcuts on Monday. If not, and Apple has some other crafty way to manage the turnover, we'll let you know. You should — presumably — also be able to use Google Maps or Waze via CarPlay once iOS 12 gets its public release Monday. (That only took how many years?)
Oh, yeah, no Group FaceTime either. That'll arrive sometime after iOS 12's big launch (just like the iPhone XR).