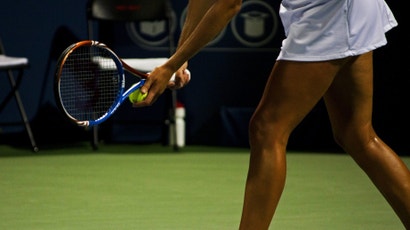 Image: Pixabay
The U.S. Open officially kicks off in the US on August 27. Serena Williams is back from maternity leave, Roger Federer and Novak Djokovic are fresh off wins at the Australian Open and Wimbledon, respectively, and all the big names in tennis are gearing up for the event.
The tournament goes on for two weeks and begins each day at either 11am or 12pm ET and runs until it's over for the day, typically around 11pm ET. In Australia, this works out to 1am or 2am the following day. The women's final happens at 4pm ET on September 8 (6am Sept 9 AEST), and the men's final is on at the same time the day after.
The tournament will be broadcast on ESPN and ESPN 2 which are available on Foxtel. You can also catch it on a number of US streaming services. However, people outside of the US will need access to a VPN to get past pesky geo-blocking.
If that's too much trouble, you can watch it on free-to-air SBS instead. SBS will be broadcasting the tournament live and free in HD. You can also stream the US Open online via the SBS On Demand app. Here are some of the key dates to mark in your calandar:
US Open Quarter-Finals:
Wednesday, 5 September (9am–2pm AEST)
Thursday, 6 September (9am–2pm AEST)
Friday 7 September (9am–2pm AEST)
US Open Semi-Finals:
Saturday 8 September (6am–2pm AEST)
US Open Women's Final:
Sunday 9 September (6am-9am AEST)
US Open Men's Final:
Monday 10 September (6am-10am AEST)