From TV drama to documentaries, original films to stand-up comedy, Australia's streaming services are getting new content added all the time. Read on to see all the content that will be added to Stan, Foxtel and Amazon Prime Video's libraries in August.
Stan
This month has some great watching on Stan, with the return of Better Call Saul, a brand new take on the classic Get Shorty with comedy faves Chris O'Dowd and Ray Romano, and Sacha Baron Cohen returns for the shocking Who Is America leading up to the finale this August.
Famous for creating a roster of iconic moments and incendiary characters, Baron Cohen returns to series television for the first time in more than a decade, writing and directing WHO IS AMERICA? In the works over the past year, the seven-episode series will explore the diverse individuals, from the infamous to the unknown across the political and cultural spectrum, who populate the unique nation.
[clear]
This season the bad guys get badder… as Chuck's death catalyses Jimmy McGill's (Bob Odenkirk) transformation into Saul Goodman. In the wake of his loss, Jimmy takes steps into the criminal world that will put his future as a lawyer – and his relationship with Kim (Rhea Seehorn) – in jeopardy.
[clear]
Chris O'Dowd (Bridesmaids) and Ray Romano (Everybody Loves Raymond) headline this hilarious remake of Barry Sonnenfeld's classic crime comedy about a hitman who decides to head out on a new career path as a film producer. The second season comes to Stan August 13th, same day as the U.S.
[clear]
---
Here's the full list:
Younger: Season 5: weekly
Happy Valley: Season 2
The Grim Adventures of Billy & Mandy: Season 1
August 2
Condor: Season 1: weekly
Fireworks Wednesday
Mifune
August 3
Love and Bananas
Tiny Furniture
August 4
Precious
August 5
Power: Season 5: weekly
Land of Mine
August 6
Preacher: Season 3: weekly
Claws: Season 2: weekly
Our Cartoon President: Season 1: weekly
Who Is America?: Season 1: weekly
Cosimo and Nicole
August 7
Brad's Status
Better Call Saul: Season 4: weekly
August 8
The Fencer
August 9
Happy End
August 10
The Marvelous Misadventure of Flapjack: Season 1
Dark Places
Edge of Tomorrow
A Most Wanted Man
August 11
Jane
Witching And Bitching
August 12
Eden
August 13
Get Shorty: Season 2: weekly
The Bar
August 14
The Wedding Guest
Yoga Hosers
The White Knights
August 16
The Big Easy
August 17
Looped: Season 1
Suite Francaise
August 18
Dredd 3D
August 19
In The House
August 20
The Piano Teacher
August 21
Shame
August 22
You're Next
August 23
60 Days In: Season 1
Macadam Stories
8 Women
August 24
The Powerpuff Girls: Season 3: weekly
The Railway Man
August 25
24 Hour Party People
August 26
Aruvi
August 27
America To Me: Season 1: weekly
The Swell Season
August 28
Wonder
Tulip Fever
August 29
Amour
August 30
Ironclad
Theeran
---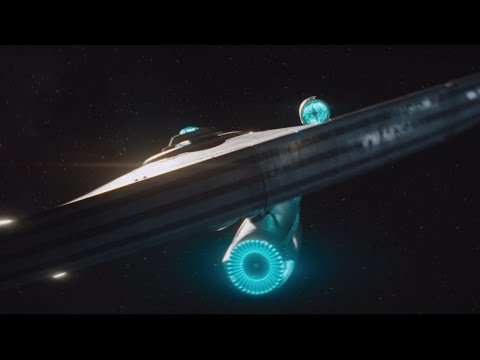 On Netflix this month, get ready for our first new Matt Groening show since Futurama, the epic fantasy-themed Disenchantment. Rewatch old faves like Hot Fuzz and Pride and Prejudice again and again, and catch a new season of Netflix's Voltron. Here's everything coming to Netflix this August!
Read more
Foxtel
Here are some of the highlights of Foxtel's new movies and TV shows for February:
Drunk History
Drunk comedians try to explain historical events – and then have to live out their drunken scenarios.
Star Wars: The Last Jedi
Luke Skywalker's peaceful and solitary existence gets upended when he encounters Rey, a young woman who shows strong signs of the Force. Her desire to learn the ways of the Jedi forces Luke to make a decision that changes their lives forever.
Fear The Walking Dead: Season 4
The Walking Dead's companion series is back for more, with the second half of Season 4 airing now.
Here's the full list:
TV:
Drunk History S1-4: August 1
The Adulterer: August 1
Ballers S4 : weekly from August 13
Fear The Walking Dead S4B: weekly from August 13
A Place To Call Home: The Final Chapter: weekly from August 19
The Durrells S3: weekly from August 19
The Pacific: In The Wake of Captain Cook With Sam Neill: weekly from August 27
Gogglebox Australia S8: weekly from August 29
Sharp Objects: Continues throughout August
Patrick Melrose: Continues throughout August
Wentworth S6: Continues throughout August
60 Days In S4: Continues throughout August
Movies
Anastasia (1997)
Annie Hall
Aquamarine
Barbarella
Barefoot In The Park
The Brady Bunch Movie
Bruce Almighty
Buried
Chasing Liberty
Clockstoppers
Closed Circuit
Copycat
Dallas Buyers Club
Diary Of A Wimpy Kid: Rodrick Rules
Disturbia
Drugstore Cowboy
The Duchess And The Dirtwater Fox
The Eagle
Flags Of Our Fathers
Geek Charming
Gone Baby Gone
Hackers
Halloween (1978)
Hanna
Happy End
How To Lose Friends & Alienate People
The Impossible
Land Of Mine
The Last Face
The Life Of David Gale
Life Or Something Like It
Like Mike
A Little Bit Of Heaven
The Lizzie McGuire Movie
Man On Fire
Match Point
Mighty Morphin Power Rangers: The Movie
Monster In Law
Priest
The Producers
Promised Land (2012)
Pushing Tin
Reign Of Fire
Romy And Michele's High School Reunion
Rosemary's Baby
Safe
Scoop
Sleeping Beauty
Snitch
Snow White And The Seven Dwarfs
Something Borrowed
Teen Witch
Thief
Three Men And A Baby
Three Men And A Little Lady
Tinker Bell
Tinker Bell And The Great Fairy Rescue
Tinker Bell And The Lost Treasure
Turbo: A Power Rangers Movie
Underdog
Up Close & Personal
Vacancy
Wanderlust
Who Framed Roger Rabbit
The World's Fastest Indian
August 2
Fanatic
Zero Dark Thirty
August 3
Goon: Last Of The Enforcers
Hulk vs.
Run All Night
August 4
The Dinner
Terminator 3: Rise Of The Machines
August 5
My Pet Dinosaur
August 6
Beatriz At Dinner
The Captive
The Lord Of The Rings: The Fellowship Of The Ring
August 7
The Wilde Wedding
August 8
November Criminals
August 9
Boys In The Trees
August 10
The Star
August 11
47 Meters Down
Brad's Status
August 12
Marauders
August 13
A Family Man
The Maze Runner
August 14
The Wedding Guest
August 15
I.T.
The Man From U.N.C.L.E.
Space Jam
Striptease
August 16
Sometimes The Good Kill
August 17
The Jungle Bunch
August 18
Marshall
August 19
Collide
August 20
Shot Caller
August 21
Hampstead
August 23
Stalked By My Doctor: Patient's Revenge
August 24
The Secret Scripture
August 25
Breathe
Fright Night
Only The Brave
August 26
Jumanji: Welcome To The Jungle
August 27
Good Kids
August 28
Star Wars: The Last Jedi
August 29
Wonder
August 30
Early Release
August 31
Goodbye Christopher Robin
Sport
Events available on demand after live broadcast.
2018 Telstra NRL Premiership: Continues in August
2018 Toyota AFL Premiership: Continues in August
2018 Vodafone Super Rugby Final: 1st weekend in August
2018 Supercars Championship:
Red Rooster Sydney Supernight 300: Aug 4 – 6
The Bend Supersprint: Aug 24 – 26
Johnnie Walker Belgian Grand Prix: Aug 24 – 26
2018 Bledisloe Cup & The Rugby Championship: August 18 – 25
---
Amazon Prime Video
Amazon Prime Video is now available in Australia, and this month we're getting a couple of new Amazon Originals. Here are the new shows available in Australia in August:
Tom Clancy's Jack Ryan (31 August)
This explosive, globetrotting thriller finds Marine-turned-rookie CIA analyst Jack Ryan (John Krasinski) sitting behind a desk, scrutinising suspicious financial transactions. Following the money leads, Jack and his boss James Greer (Wendell Pierce) to Mousa Bin Suleiman (Ali Suliman), the Syrian-based terrorist mastermind behind a horrific attack in Paris. With assistance from government epidemiologist Dr. Cathy Mueller (Abbie Cornish) and Suleiman's wife Hanin (Dina Shihabi), Jack becomes an unexpected hero as he races to stop the extremist from unleashing an insidious assault on U.S. soil. An action-packed thrill-ride told in eight heart-stopping episodes, Tom Clancy's Jack Ryan is an up-to-the minute reimagining of the iconic American hero's first foray as a CIA operative.
[clear]
All Or Nothing: Manchester City (17 August)
All Or Nothing: Manchester City is the highly anticipated behind the scenes documentary from Amazon Prime Video which will offer fans around the world a glimpse into the historic club in its record setting, Premier League winning year. It will include interviews and dressing room action with legendary coach Pep Guardiola, as well as the week-on-week stories that unfold within the lives of the players.
[clear]
Also coming to Amazon Prime Video:
Daddy Day Care
Tears of the Sun
Lemur Street
Jaguar Adventure with Nigel Marven
Richard Hammond's Engineering Connections
Lodge 49 (7 August)
Pistorius (9 August)
Stinky & Dirty (14 August)
---
Lifehacker's weekly Streaming column looks at how technology is keeping us entertained.