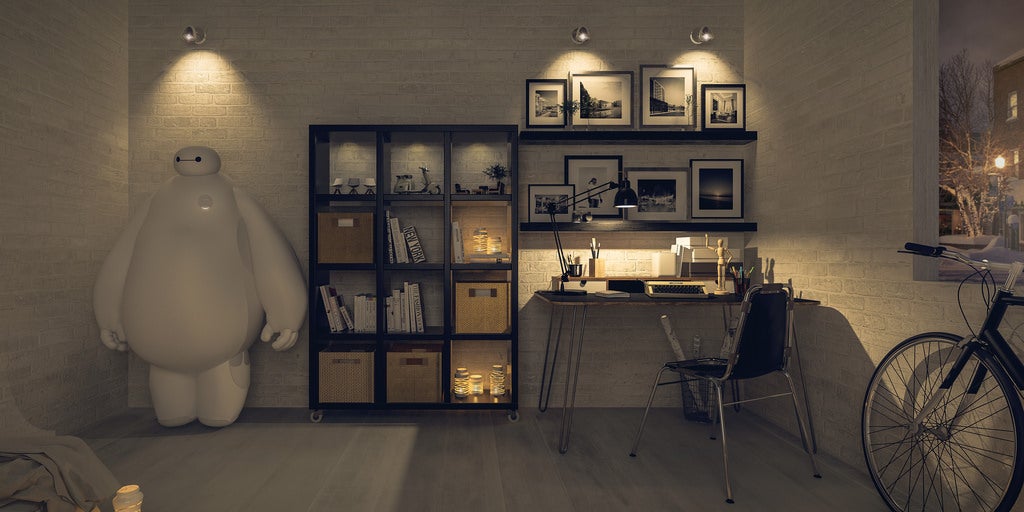 Big Hero 6 is a fun, entertaining movie, and today's featured workspace celebrates one of its main characters.
Besides the giant Baymax, the rest of this space, designed and rendered by artist Long Nguyen, shows other touches of whimsy and art — from the glowing jar lamps to the strategically placed lighting and photos. Sadly, it's not a real room (though I was almost fooled), but we can still take inspiration from the design when setting up our own spaces.
If you can't find a life-size Baymax for your room, there are wall decals you can buy or you can DIY a beanbag chair.) Check out Nguyen's Flickr photostream for more photos.
BM Workspace [Flickr]