When you make your own detergents and other cleaning solutions, you not only get to control the ingredients you're using, you could also save a pretty penny. Often the ingredients are lying around your home already anyway. Here are seven cleaning products and tools you could totally make yourself.

Illustration by Fruzsina Kuhári.
7. DIY Car Upholstery Cleaner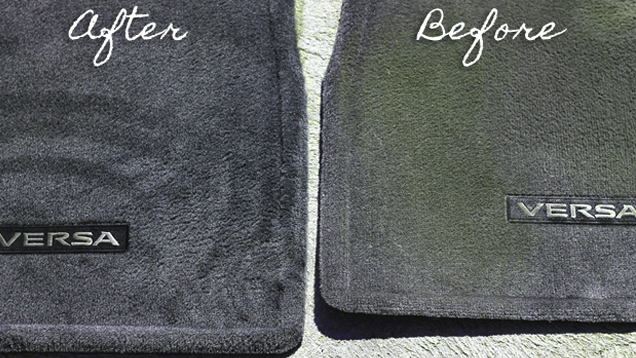 Everyday life is rough on our car's upholstery. Three ingredients — grated soap, Borax, and boiling water — can make your car mats look like new again.
6. Homemade Carpet Cleaner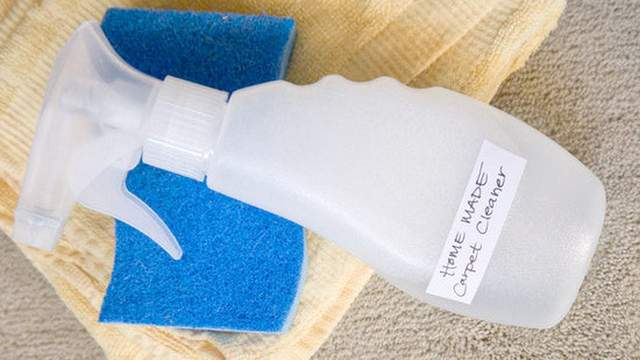 For indoor carpets, here's a mix of different ingredients you probably already have on hand: dish washing liquid, white vinegar, water, and baking soda. We've come to know these as magical cleaning ingredients.
5. Pillow Whitening Solution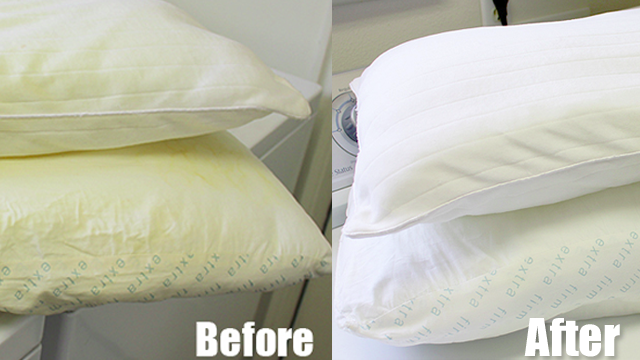 When was the last time you washed your pillows? If they look like the ones on the left, try this whitening solution, a mix of laundry detergent, powdered dishwasher detergent, bleach, and borax.
4. DIY Screen-Cleaning Solution
Mix rubbing alcohol and distilled water in an old spray bottle and you've got a simple cleaner for your monitor, smartphone, and other gadgets. Add some vinegar and you've got a replacement for Windex.
3. Homemade Wet Cleaning Wipes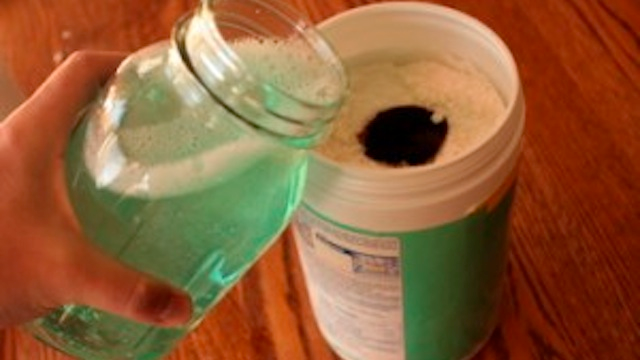 Turn a roll of paper towels into the cheaper, just-as-effective DIY version of wet cleaning wipes. All you really need is vinegar and water (and bleach if you like).
2. DIY Kitchen Grime Remover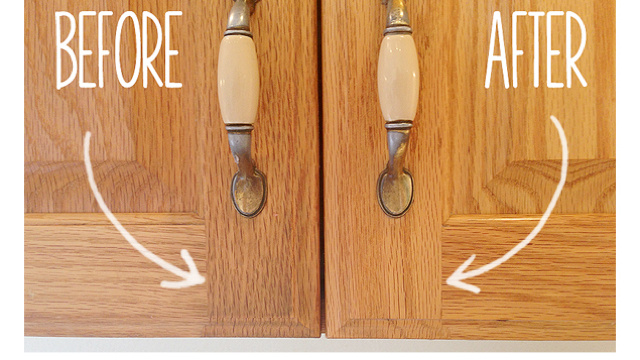 It's hard to avoid greasy messes in the kitchen. Get your cabinets clean again with a mixture of vegetable oil and baking soda. (Yes, use oil to get rid of grease.)
1. When in Doubt, Turn to Vinegar, Baking Soda, Lemons, and Other Cleaning Staples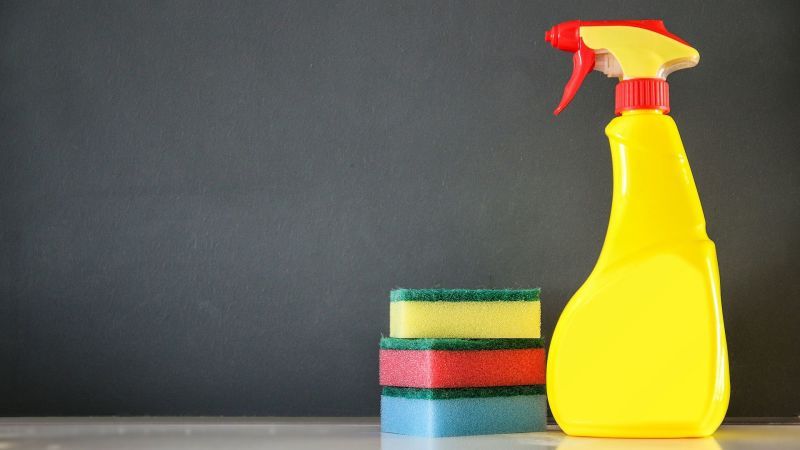 It would take too long to list all the cleaning solutions that involve vinegar, baking soda, and other simple ingredients. Here are just a few, though: clean stainless steel with vinegar and oil, make your own citrus cleaner with vinegar and citrus peels, clean oven vent filters with baking soda and boiling water, clean the oven with vinegar and baking soda, make floor tile grout cleaner with vinegar and soap, make homemade Drano with baking soda, vinegar, and boiling water, and make your own dishwasher tablets with baking soda, vinegar (and a few other ingredients). Let's clear out our cleaning cabinet: These are the only eight kitchen cleaners you actually need (and they work around the house too).
Photos via One Good Thing By Jillee, POPSUGAR, My New Old School, StarsApart, Savvy Sugar, jarmoluk.