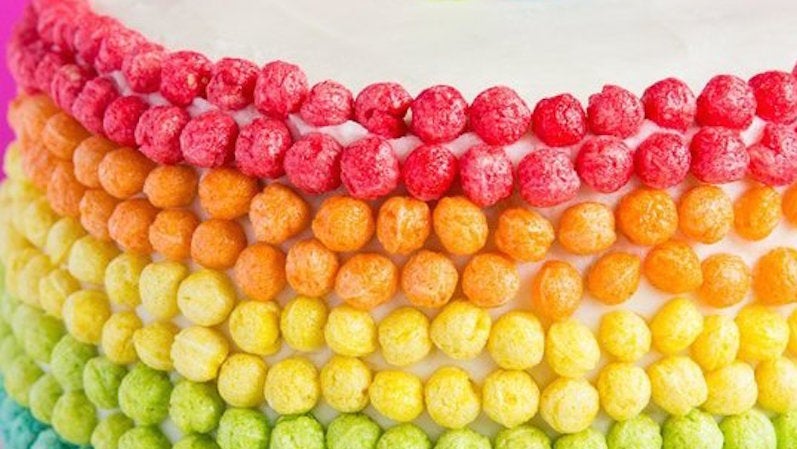 A good-looking, great-tasting cake can be tough to make, but when it all goes wrong, reach for the closest box of cereal. A light layer on top adds a delicious, crunchy accent to the cake and also conveniently covers up your icing mistakes.
Decorating with cereal also gives you the chance to hide imperfect icing. Even if you don't have the time to cover the entire cake in cereal, you can still create a pretty pattern on the spots where you made mistakes.
This won't work with every type of cake, obviously. You'll need one with icing thick enough for the cereal can stick to. A colourful cereal, like Fruit Loops, will add tons of visual interest to your cake, but won't taste good with that chocolate cake. Save it for a vanilla cake, or a cake with a fruity icing or filling. Coco Pops would be a good alternative, but obviously you don't want those on your pineapple upside-down cake.
Choose a cereal that works with the the cake you're baking, or use more mild-flavoured cereals, like Rice Bubbles, to add visual texture to your cake without a ton of distracting flavour.
7 of the Easiest Ways to Make Your Cake a Work of Art [The Kitchn]