If there's one thing I've learned from giving my friends tech-buying advice for the last decade, it's that not everyone wants to pay the premium for an Apple product – especially the laptops. The company's svelte aluminium tech is indeed capable, but the starting price for a MacBook Air is still too much for the average person. Not everyone can afford to drop serveral grand on a new piece of kit.
If you consider yourself among these folks, the good news is that there are other choices available. There are PC laptops that can do all the same things Apple's computers can at a fraction of the cost, and that come in a variety of shapes and sizes. Some of them can even convert into tablets.
Chromebooks have also made some strides in recent years; Chrome OS now has access to Android's vast library of apps, or you can use Android Studio to program your own. For the experienced computer user, there's even Linux compatibility on the way, helping turn Google's cloud-based operating system into a bona fide platform of its own. And like PC devices, many Chromebooks also double as tablets.
Of course, one of the downsides to buying a laptop outside of the Apple store is that there are almost too many to choose from, so we've reined it in by rounding up a couple of well-rated laptops from a variety of trusted sources and splitting them up into price points so that you can choose from what's available within your budget. Better yet, everything featured here is under $2000.
Google Chrome comes with its own built-in security measures to warn you about dangerous websites and weed out phishing scams, but it never hurts to have more (or better) safeguards when you're browsing.
Read more
What to get for under $1000
Can't afford to spend a lot on a new laptop? Not a problem. Whether you're in school, running your own business, or just need something to watch Netflix on, there's hardware that can do the job.
You shouldn't look to spend this little if you're in need of a computer that can handle serious tasks, like video editing or podcasting on the go. If that's the kind of machine you're looking for, you're better off waiting until this season's laptops go down in price. You might also consider buying refurbished computers from well-known brands like Dell and Lenovo.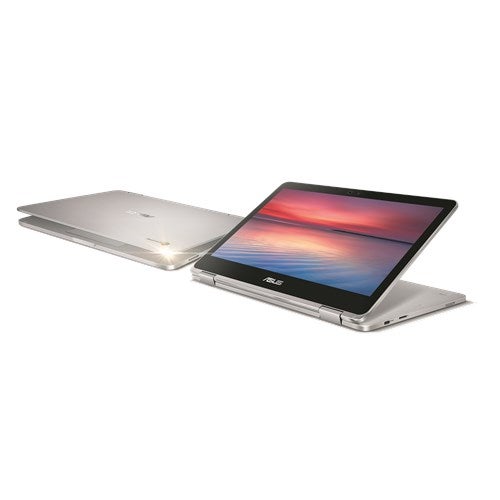 Operating System: Chrome OS Processor: Intel Core M3/M5 RAM: 4GB Storage: 64GB Price (at press time): $750
For those who can't wait for a sale, the ASUS Chromebook Flip is excellent for students and mobile workers alike. PCMag rated it as one of the best laptops of 2018, and The Wirecutter hails it as one of the best Chromebooks around.
At the sub-$800 price point, it's available with an Intel Core M3 processor, though for better performance and consistency you can nab one with a faster Core M5. Both models come with 4GB of RAM, up to 10 hours of battery life, and a backlit keyboard. You can even flip over the touchscreen to convert it into a tablet.
This Chromebook Flip is also compatible with Android apps, so you have access to things like Adobe Lightroom and Snapseed for photo editing. And if you need more than 64GB of storage, you can insert a microSD card.
The Chromebook Flip does have a few caveats. Although it works with Android apps, you'll find that not all are a replacement for desktop apps like Adobe Photoshop, Microsoft Office, and even simpler apps like Spotify. Playing games is also a different experience, and many apps won't work with the Chromebook Flip's touchscreen they way they do on a smartphone or tablet.
The trackpad isn't the most responsive for precise scrolling, either, and it only offers two USB-C ports for exterior connections. Still, as primary browser-of-the-internet, the Chromebook Flip is a decent option for anyone who doesn't want to deal with the kind of maintenance required with Windows or Mac.
What to get for under $1500
Saving money is always an admirable goal, but sometimes the cheapest picks don't exactly meet the mark for day-to-day operations. In the below $1500 price tier, you'll want to look at budget ultrabooks running Windows 10. These machines have pretty good processors and enough memory for some arduous tasks like dealing with multiple file types and recording audio, not to mention they offer the best battery life. They're great for students and anyone who needs a laptop for organising mass quantities of data.
Be prepared for the term "ultrabook" to seem like a misnomer when you see the players in this price bracket, however, because the design on the competition is clunky. Many budget ultrabooks are more prominent in size and don't offer the sharpest screens, or the keyboard and mouse hardware feel lacking.
These things can sometimes be fixed with external peripherals and a little patience, but if that's something you can't compromise on you might consider finding a few hundred more dollars.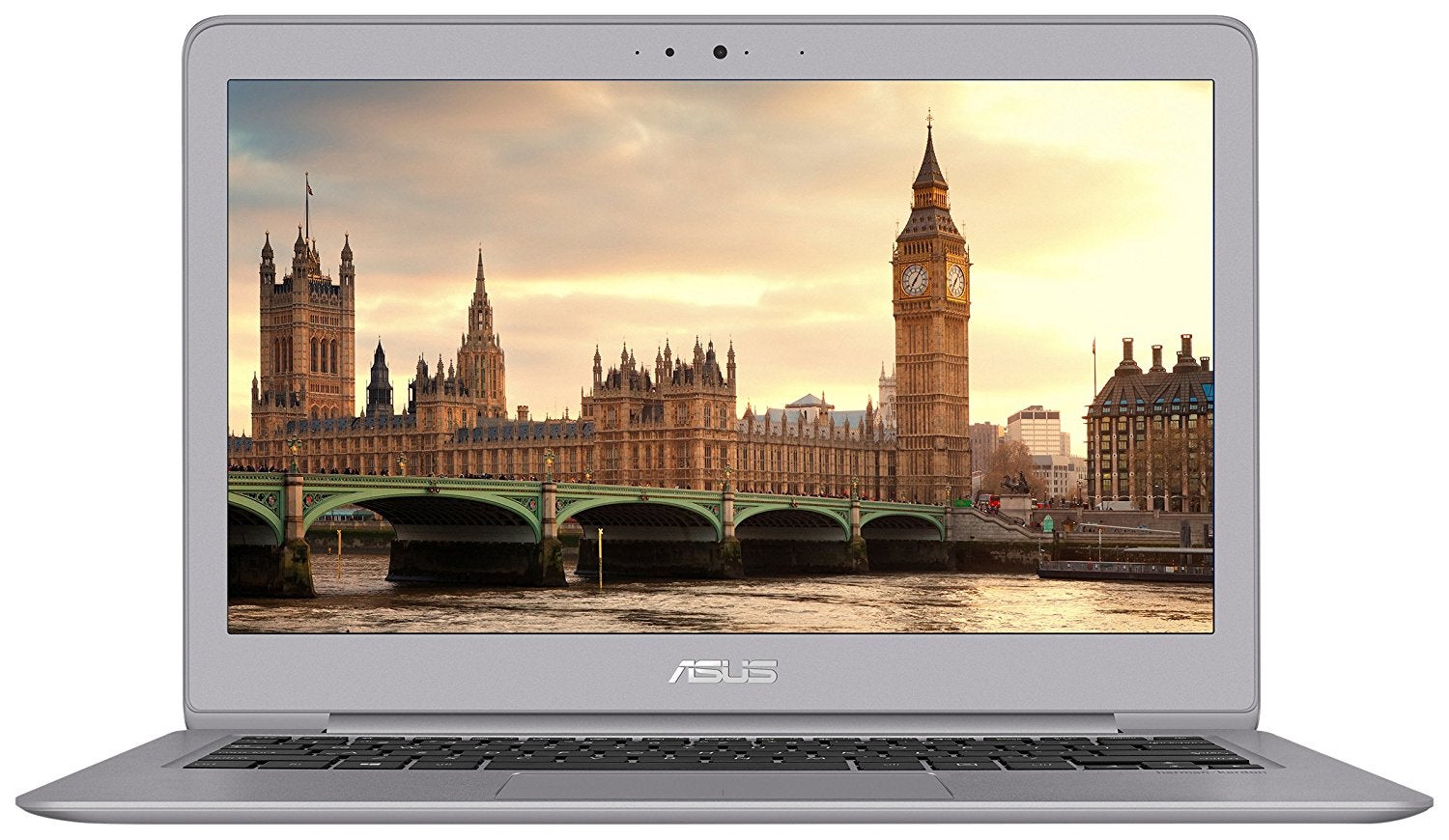 Operating System: Windows 10 Processor: Intel Core i5 RAM: 8GB/16GB Storage: 128GB/256GB/512GB
Price (at press time): $1350
The ASUS ZenBook is, as The Wirecutter puts it, a "ridiculously good" laptop for students and regular users alike. It offers the same specifications as the well-rated Dell XPS 13, a comfortable backlit keyboard, and enough battery life to work all day. If you're in need of a computer that's light enough to carry everywhere and compatible with most of the software you'll need for work or school, the sub-$1400 Asus ZenBook is well worth a look.
Of course, the Asus ZenBook is not without its shortcomings. Its trackpad has received poor reviews regarding its reliability. There aren't many connection ports, either, though there's a USB-C port you can use to connect an external adaptor (note that this port doesn't charge the device). But if you need a computer that can do ordinary things and doesn't cost an exorbitant amount of money, the ZenBook has some staying power.
What to get for under $2000
If your budget starts at around $2000, be prepared to wade through an overwhelming number of possibilities. There are so many Windows 10 laptops and ultrabooks available at this price point, though they don't all come equipped with what you might need. You can buy the Lenovo Yoga 920 for around $1800, for instance, and get phenomenal battery life compared to the rest of the competition, but that comes at the expense of weight and design finesse. Those aren't the kinds of concessions to make if you're a person who is always on the go.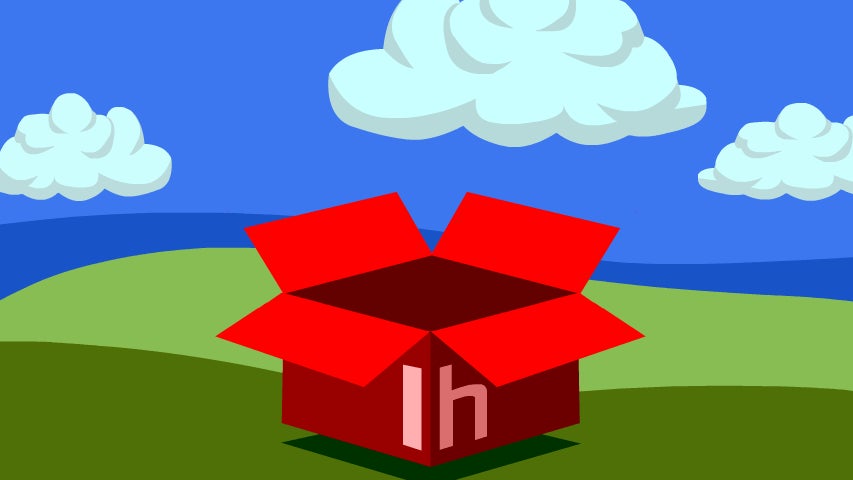 There are so many Windows apps out there, that picking a list of the very best, most must-install software for your desktop or laptop feels daunting. We've pored over pages of recommendations, countless forum posts, and lots of comments to come up with this year's Lifehacker Pack for Windows, a list of software champions across four categories. productivity, internet/communications, music/photos/video and utilities.
Read more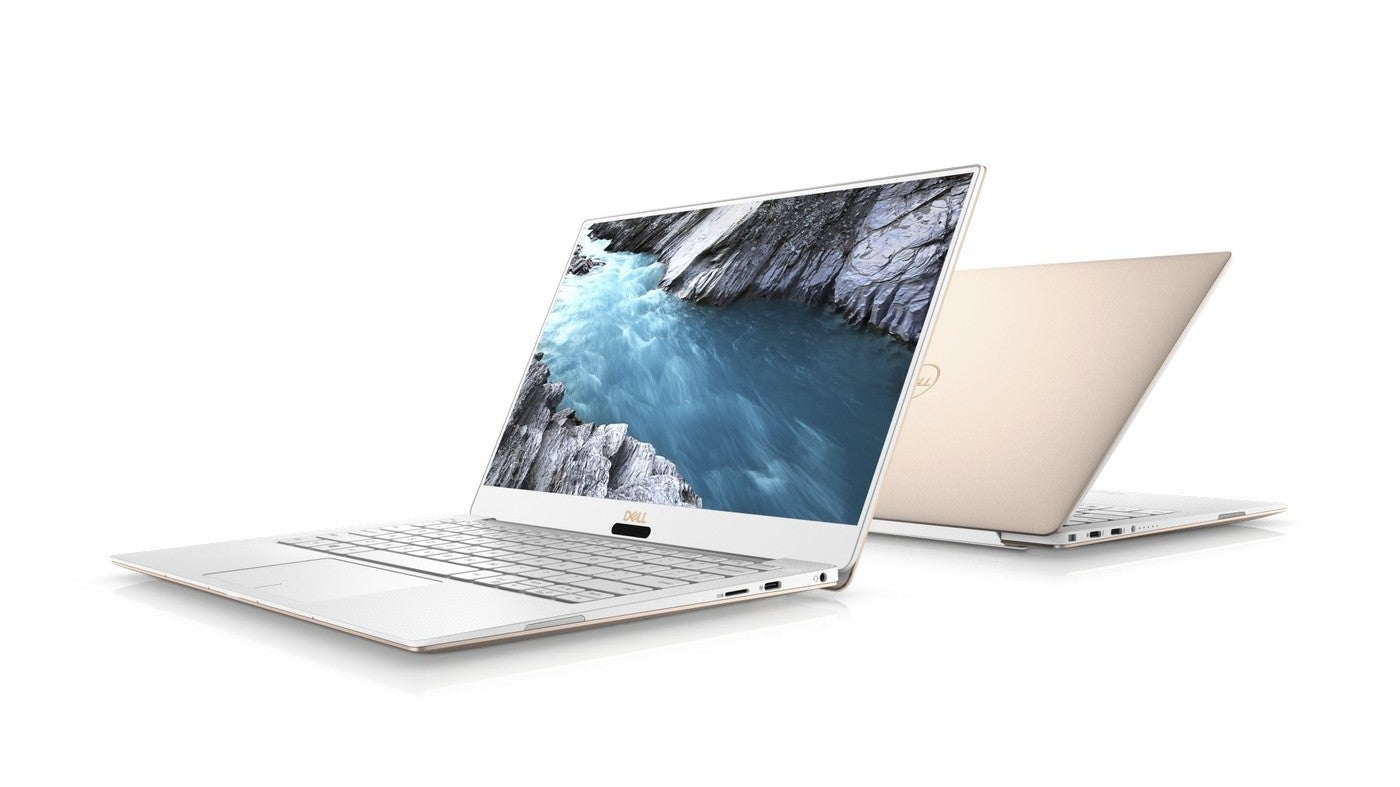 OS: Windows 10
Processor: Intel Core i3, i5, i7
RAM: Up to 8GB
Storage: Up to 512GB
Price (at press time): $1850
If you're looking for an ultra-light computer that's powerful enough to handle everyday computing tasks, the highly-lauded Dell XPS 13 is a prime choice. Not only is it light and thin enough to cart everywhere around the world, but the model offered at this price point has enough processing power to edit a video on the go or batch process a ton of RAW files through an app like Adobe Lightroom CC. The XPS 13 is an excellent general purpose device for anyone who might need a little power down the line but isn't entirely sure how much. It's well-configured for heavy-duty computer users who need Windows 10 on the go or gamers who like to check in with the guild while away from the rig. It's also The Wirecutter's pick for best Windows Ultrabook.
If you're planning on adventuring with the Dell XPS 13 in tow, you'll be pleased to know it hails enough slots to connect the peripherals you need. There is a Thunderbolt 3 and USB 3.0 port available for connecting monitors and hooking up your favourite wired mouse, and there's an SD card slot for quick photo transfers. Perhaps the only downside of the XPS 13 is that it doesn't fold back into a tablet, though you can freely paw at its touchscreen as much as you like.