iOS: Exchanging hilarious or embarrassing screenshots is a regular occurrence among a few of my friends, though it often involves receiving multiple images at once, occasionally in the wrong order. Whether you send screenshots of a long text message chain, an emailed receipt you're sharing with a partner, or an entire website you think looks cool, you should download Tailor, a utilitarian app that will automatically stitch screenshots together into a single image.

Turn that emailed receipt into a really, really, really long screenshot. Image credit: Mark Wilson/Getty
How it Works
Tailor works by stitching together an image based on screenshots you take beforehand. It looks through your camera roll for screenshots and groups the similar ones together, stitching them into a new, very tall image. You can share directions, a story you're reading in your article bookmarking service, a set of Instagram posts, or whatever won't fit in a single screen capture. While free, you can pay $4.49 to remove the tiny watermark at the bottom of your new image.
To get started, open whatever you'd like to share – whether it's a to-do list, email chain or directions – and capture your first screenshot. Your subsequent screenshots should have some overlapping elements so Tailor can figure out where to stitch the two images together. That means including that last text message at the bottom of your first screenshot at the top of your second screenshot, and so on. Once you have the images you need, open Tailor and watch as it automatically stitches your screenshots together.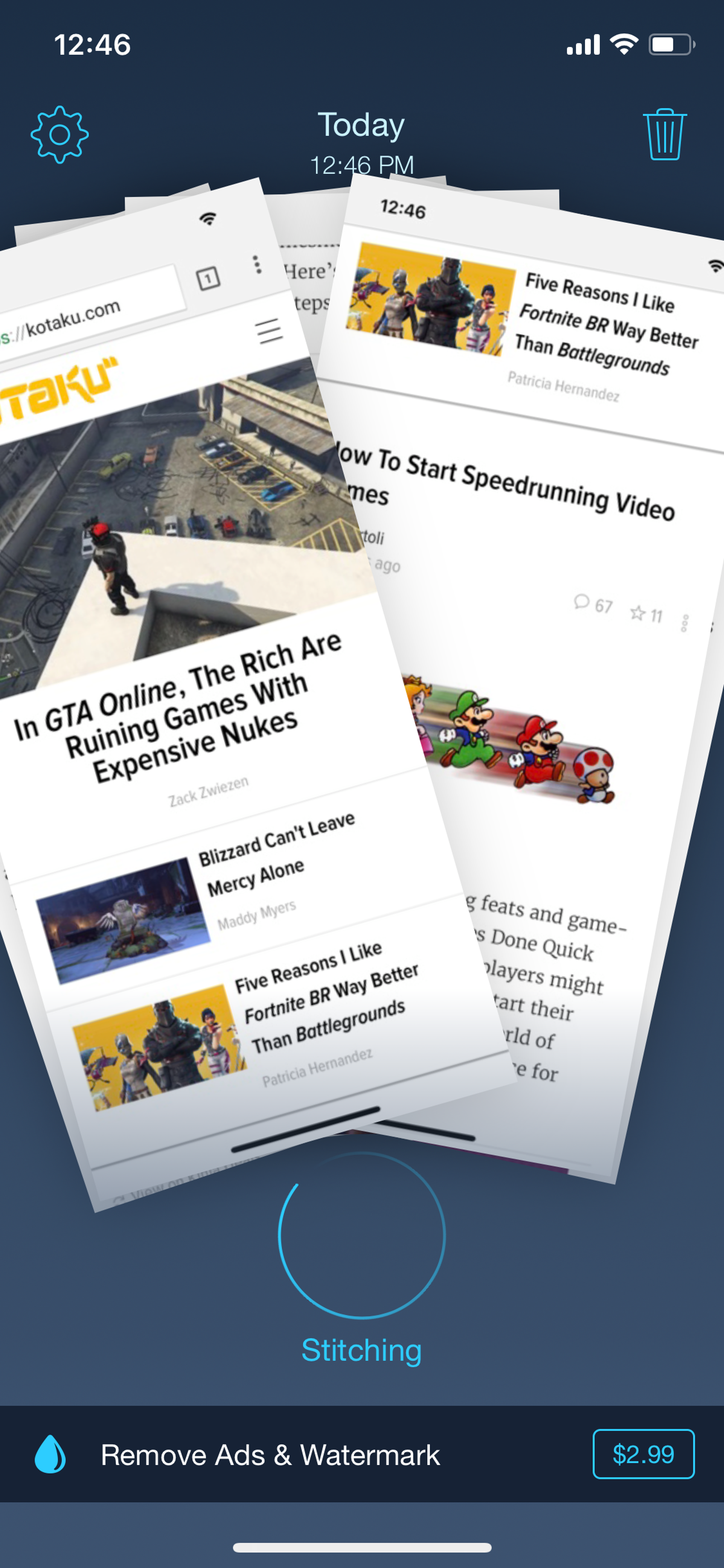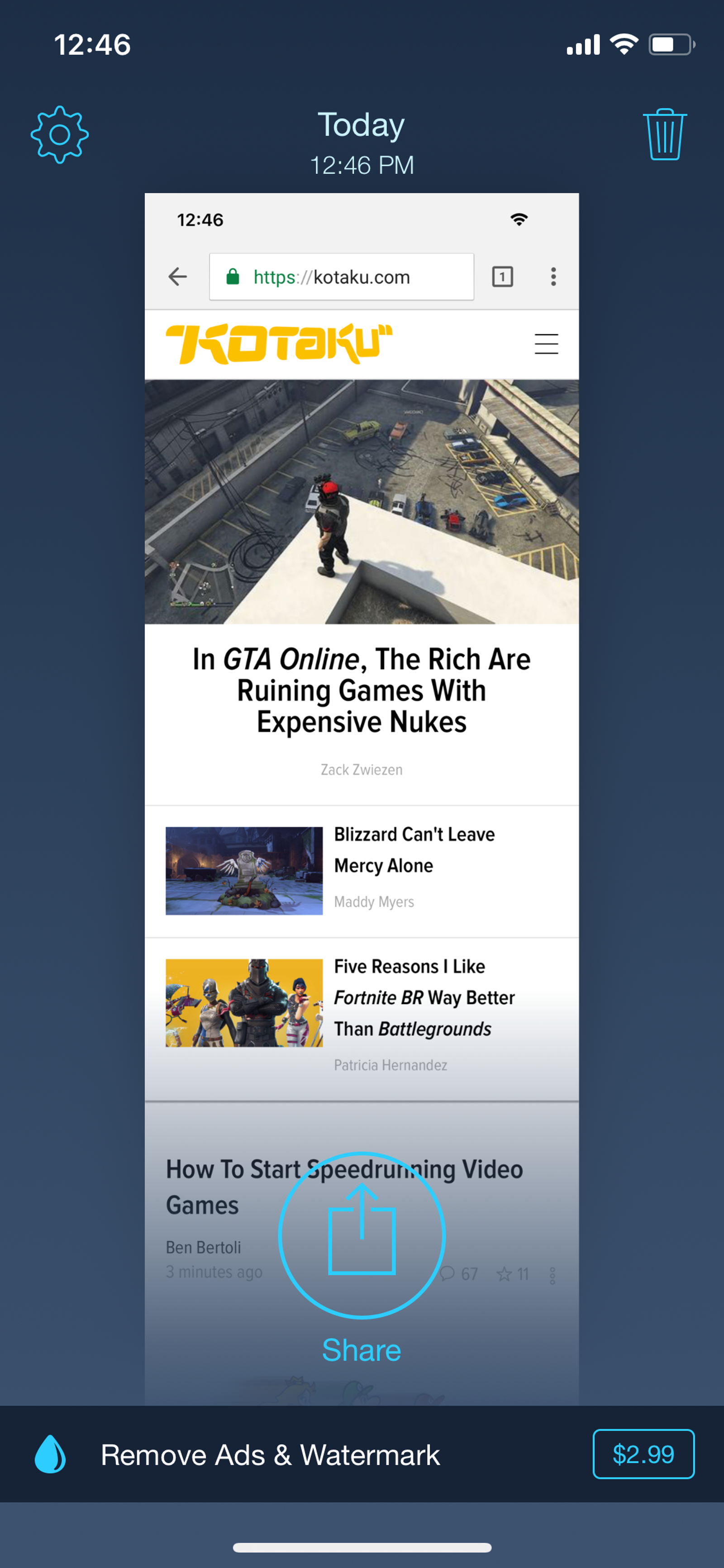 Depending on your captured images, not every stitched end product will be perfectly edited. If your images overlap too much, or you add screenshots that lack enough differentiation between them (such as two screenshots of a site only slightly scrolled down), you'll see evidence of images partially overlapping one another. While the overlapping is slightly annoying, more often than not images are perfectly stitched together. Tailor's utilitarian functionality might not be used on a daily basis, but it does save me time and confusion when sharing images, and keeps everything nice and orderly.