It's very easy to get excited at the cheese counter, and that excitement can lead to purchasing more cheese than one can (comfortably) eat in a single evening. As such, some cheese must be stored, but it must not be stored directly in plastic.
Photo by Jez Timms on Unsplash.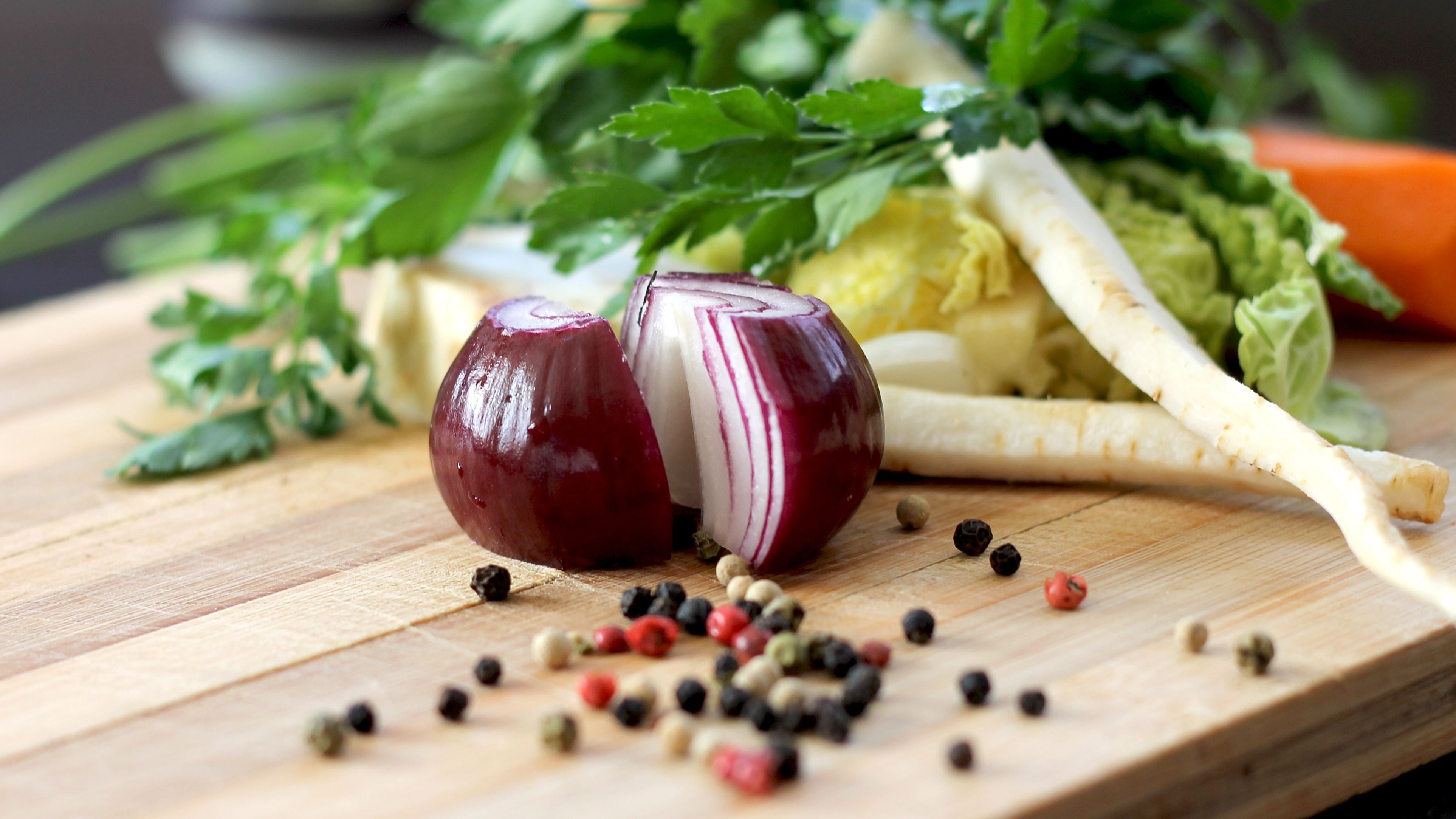 Stock is the backbone of so many recipes. Whether it's used as a cooking liquid for rice or beans, or as the base of a soup or gravy, the quality of your stock influences the quality of your final dish. Though it isn't hard to make, there are a few tweaks you can make to ensure yours is a rich and tasty stock that's anything but watery.
Read more
You see, cheeses are little living wedges, and those babies need to breathe. Suffocating them with plastic wrap not only prevents moisture from escaping – which leads to damp cheese – but it can add off, plastic-y flavours to your fromage. Storing cheese properly takes a bit more time than just throwing it in a plastic bag, but the flavour pay-off is worth it.
First, get it out of its original packaging
If you don't intend to eat your cheese right away, remove the plastic it came wrapped in. If it came wrapped in cheese paper, just leave it alone, and keep water- or brine-packed cheeses in their original liquid, changing the water every few days if you haven't eaten it by then.
Create a cheese-friendly environment
You could invest in some very extra cheese paper, but you can create the same breathable but still moist environment with stuff you already have stocked in your kitchen. My favourite way to do this is wrap the cheese in baking paper, secure it with painter's tape (the blue kind), and label it with the name of the cheese and date it was purchased. I then put all my little dairy parcels in a sealable plastic container, which prevents the cheeses from absorbing any fridge odours while still giving them plenty of room to breathe – like a little mini cheese cave. If you have the fridge space, you can also employ a cheese dome, and simply place any unwrapped portions of cheese inside. (The dome is best suited for soft cheeses, but I've stored harder cheeses such as aged cheddar and Parmesan in mine with much success.) Whether you choose a fancy dome or humble piece of Tupperware, store your cheese in the warmest part for the fridge – the vegetable drawer.
Don't be cold
When you're finally ready to polish off your cheese supply, take it out of the fridge, unwrap it, and let it come to room temperature. Chilled, straight-from-the-refrigerator cheese needs time to soften to its proper texture and open up so you can experience every single nuanced flavour. (This isn't true for string cheese and the like, but it makes a huge difference with a fruity blue cheese or aged Gouda.)
This is part of The Grown-Up Kitchen, Skillet's series designed to answer your most basic culinary questions and fill in any gaps that may be missing in your home chef education.