Video: Kevin Malone on The Office doesn't do a lot of things well, but he sure does know how to make a delicious batch of chilli con carne. It's probably the thing he does best. Here's how to make it at home.

In this video, YouTube chef Andrew Rea shows you how to make a chilli con carne recipe that's been passed down the Malone bloodline for generations. In case you're unfamiliar with the source material, the character describes how he makes his famous chilli con carne as he spills it all over the office carpet. It's quite tragic, but it's also one of the character's most memorable moments.
To make the chilli con carne yourself, you'll need some dried ancho chillies (toasting them yourself is optional,) and some dried cascabel chillies to even out the flavour. You'll also need some chicken stock, jalapenos, chopped tomatoes, garlic for pressing and some onions for under-cooking. Just follow along and you'll have a killer batch of chilli con carne in no time. As a joke, Rea serves the chilli con carne on a piece of carpet, but I'd recommend using a bowl. You can find the complete ingredient list at the link below.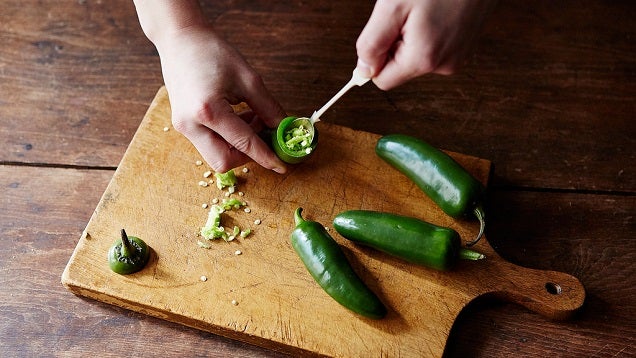 Not only can seeding a chilli pepper be difficult, but it can also make your skin burn if you're not careful. This scooping method makes removing the seeds easy and safe.
Read more
Binging with Babish: Kevin's Famous Chilli from The Office [YouTube]