If This Then That (IFTTT) is a useful tool for automating actions between your webapps, but it can also be useful for saving and managing your money. You can use it to find awesome deals or even help you split shared expenses. In this post, we've rounded up some of the best ways to use IFTTT with your finances and show you how to put them to work.

Money and computer image from Shutterstock
If you're not familiar with IFTTT, we have a guide to the basics here. It's not too complicated, though: you create a trigger channel, choose a trigger and then pick the action you want to take place when that trigger goes off. It's pretty easy, and even if you're new, you can follow along with some of these recipes.
Save Your Receipts
Maybe you need to track your business expenses, maybe you just want a paper trail of all the stuff you buy. Either way, IFTTT has plenty of options for saving all of your digital receipts and logging your expenses.
For example, with this recipe, anytime you take a photo of a receipt and save in a specific album on iPhone, IFTTT will automatically add details to a Google spreadsheet. Use this recipe for Android.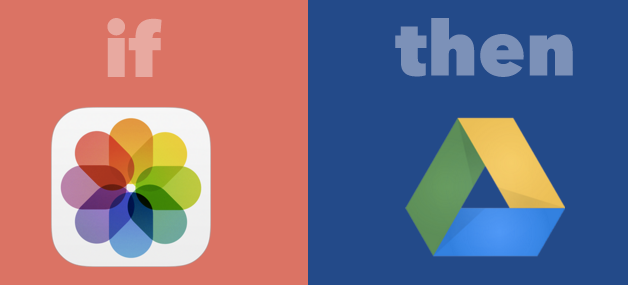 For online purchases, this recipe will search your email for receipts from online retailers, then automatically save them to Evernote. If you don't use Evernote, you could tweak the recipe and save to Google Drive or Dropbox.
Track Who Owes You Money and Split Expenses
Let's say you're a freelancer who needs to keep track of clients who owe you money. With this IFTTT recipe, you can text IFTTT with the client name and amount, then tag with #cash. IFTTT will automatically store the information as a text file in your Dropbox account.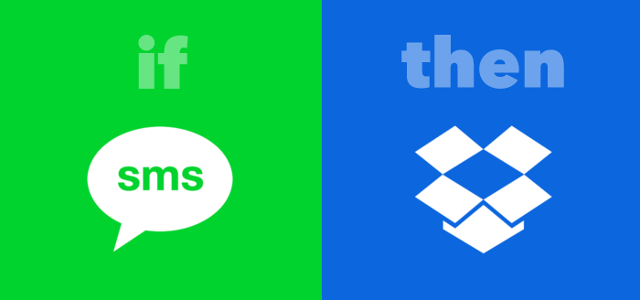 With a little tweaking, you could also send this to a Google spreadsheet or an Evernote notebook. Instead of designating Dropbox as the trigger, you'd just add Google Sheets or Evernote to the "Then" part of the recipe.
It's also useful if you've lent a friend some cash and want to keep track. My fiance and I use a credit card for our joint expenses, then pay it off in full at the end of the month. It's always a bit annoying to remind him to pay his half, so I created my own IFTTT recipe to automatically email him when Chase emails me a "your bill is due" alert.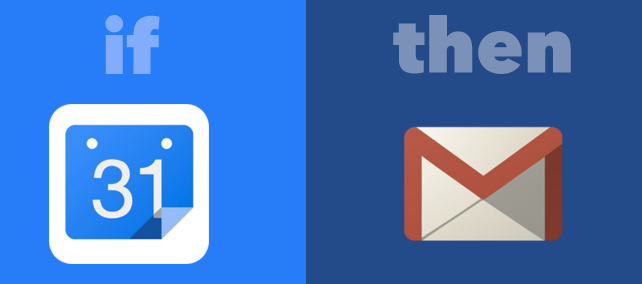 Of course, if your bank offers automatic bill pay, you could use that, too. However, that feature only works with dates, and with IFTTT, you could trigger a reminder for all sorts of different events. For example, let's say you've hired a tutor and need to pay her for every session. Set up a location-based alert that automatically triggers every time you visit her home or office.
Get Free Stuff
If you like scooping up free apps, games or music, IFTTT has you covered.
Here's an IFTTT recipe that will notify you when top apps go from paid to free on the App Store. Try this one if you're an Android user.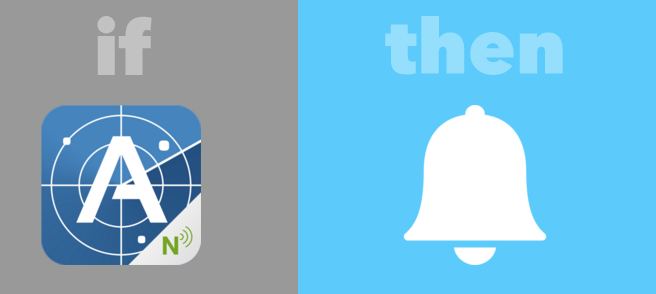 And this recipe will alert you to free books. It links to your email and Reddit's FreeEBooks board. Similarly, here's a recipe that alerts you about free Steam games.
Save Money on Electricity with Smart Devices
IFTTT really shines when it comes to smart home devices. Just check out all these recipes you could use to automate your Hue lightbulb. You could:
Have a WeMo Switch? There are so many possibilities with that, too. For example:
By making your home's power and lighting situation a little smarter, you're only using energy when you need it, which means you're saving money on electricity.
There are so many possibilities with IFTTT, and you can customise recipes to fit your own unique, money-related needs. If you're a fan of automating your finances, these will come in handy.