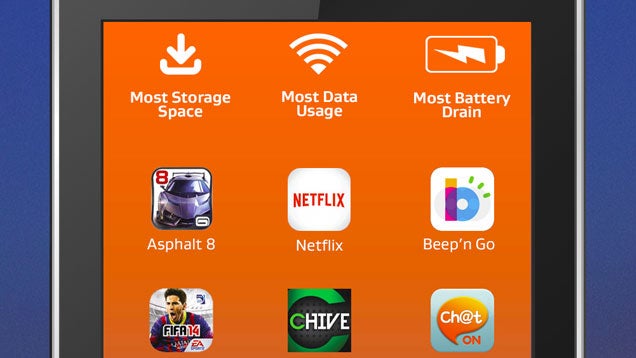 It's no secret that many apps are terrible for your phone's performance. If you want to know which ones are the worst, take a look at this study from AVG, which highlights the Android apps that drain your battery most, take up the most storage space and use up the most data.
AVG collected real usage data over six months for all the Android apps with one million or more installs. What is Candy Crush Saga doing to drain your battery life? (That one we know, actually. Free, ad-supported apps are the vampires of the app world.)
Here's AVG's top 10 for each of the categories. (ZDNet offers the info in tables with additional details on the apps.)

For information on the battery, data and storage usage of the apps you've installed on your phone, AVG recommends using its new AVG Cleaner for Android, of course.
Are your favourite apps among the worst performance hogs? [AVG]