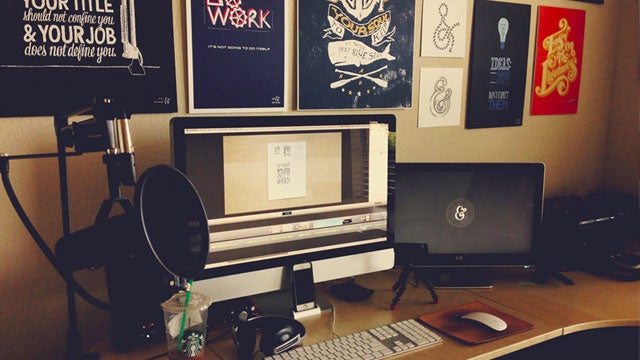 Hang up some motivational posters and you're not only decorating your office, you're also encouraging yourself to be more productive every time you're in that space. Hand lettering artist Sean McCabe's workspace is a testimony to the power of words and design.
The workspace, posted on Dribbble, features wall artwork by himself, Nathan Yoder, Ryan Putnam, Rogie King, David Lopez, Ross Moody and Drew Melton. Here's another view: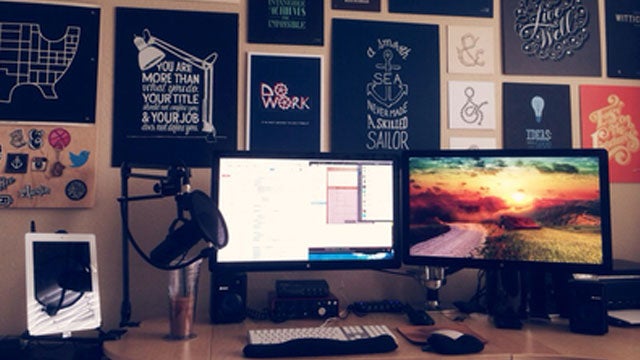 As for hardware, there's a 27" iMac, "some lame HP 2009m monitor" that he wants to replace, Sennheiser headphones, a Shure microphone and a Heil Boom (McCabe podcasts). That Ugmonk leather mousepad looks neat too. Check out more details on this workspace and the hardware at the link below.
The Workspace [Dribbble via Minimal Desks]