The world's biggest video game expo has come and gone for another year, and we can't help but feel a little disappointed. In 2013, we urged gamers to hold off on buying a next-gen console. Six months on, not much has changed. Here are five reasons why you're better off waiting until 2015.
"Remaster" double-dipping
Many of the PS4 and Xbox One "exclusives" announced at this year's E3 were little more than last generation's games with a slightly slicker paint job. This isn't what we purchased a next-gen console for.
Sure, it'll be nice to play Grand Theft Auto 5 or The Last Of Us in Full HD at 60 frames per second, but not that nice. If you've already finished these games in their original guises, there's zero incentive to buy them all over again. You can expect more of these quickie "remastered" versions to clutter store shelves in months to come. Hopefully, most publishers will have exhausted their back catalogue of suitable candidates by 2015.
Cross-platform hamstringing
Last year, we lamented the lack of PS4 and Xbox One titles that were exclusively developed from the ground up on new hardware. Sadly, many of the games featured at this year's E3 fall into the same boat (i.e. cross-platform titles that will be appearing on both old and new systems.)
The obvious downside to this is that the new machines are being held back, both in terms of graphical prowess and gameplay potential. As many reviewers pointed out, the PS4 or Xbox One version of Watchdogs didn't exactly scream "next-generation", despite being one of the year's biggest releases. If only it had been an exclusive, eh?
As the new generation's user base grows, this situation will begin to shift. But for now, you can get most AAA games on your old console. Are slicker animations and sharper graphics really worth shelling out hundreds of dollars for? We remain dubious.
Still no price drop
The Sony and Microsoft E3 press conferences were conspicuously tight-lipped on console pricing, which came as no surprise. Traditionally, video game consoles tend to receive an official price drop during their second year on the market. If the PS4 and Xbox One follow suit, we should see a more attractive RRP sometime in 2015.
Apart from the occasional 24-hour sales blitz, you can expect the Xbox One and PS4 to remain at full price for the rest of the year. By contrast, 2015 should be kinder on your wallet. There'll also be a larger games library by then, which could translate to better bundles.
Most big releases aren't coming this year
Most of the biggest announcements at E3 2014 won't actually be appearing until sometime next year. Uncharted 4, the new Zelda, Star Fox, Batman: Arkham Knight, Bloodborne, The Order: 1886, Mortal Kombat X, Dead Island 2, Star Wars: Battlefront and Halo 5 are just some of the games slated to appear next year. 2014 isn't nearly as crowded. Indeed, Driveclub and Halo Remastered appear to be the only noteworthy PS4/Xbox One exclusives.
2015: The Year of Project Morpheus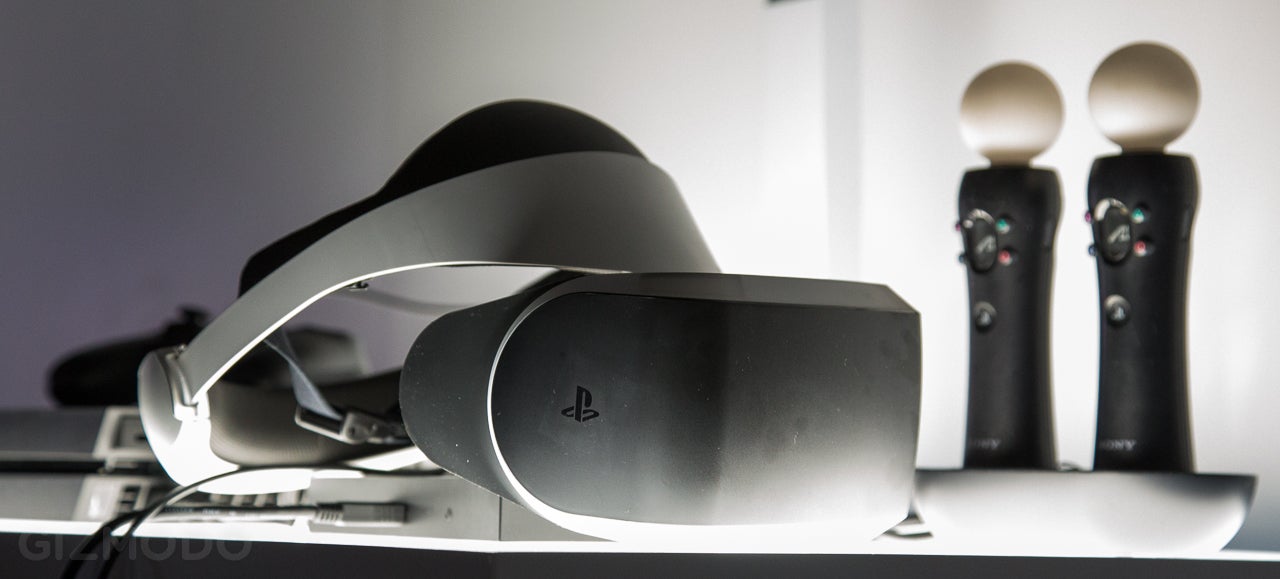 This is a big deal. Project Morpheus is Sony's answer to the Oculus Rift: it's a virtual-reality headset that puts you inside PlayStation 4 games. Gizmodo got its hands on the device during E3 2014 and was suitably blown away: "Playing these games raises your pulse in a way that playing on a flat screen (even a very big one) just doesn't. By altering your sense of reality, Morpheus successfully manages to trigger some of your fight or flight reflexes… It basically allows you to play in a way that would be otherwise impossible."
A release date for Project Morpheus has yet to be announced, but we wouldn't be surprised if it launches at the tail end of next year — which makes 2015 the perfect time to snap up a PS4.