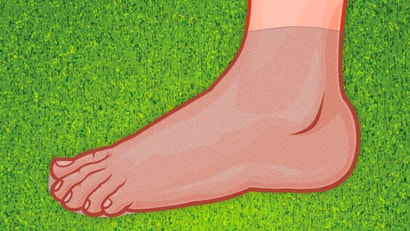 Foot blisters occur when you're running, bushwalking or dancing because the skin chafes against your socks. Fortunately, redditor sawarahh has a solution that involves cutting the bottom off women's tights.
Picture: Tribalium (Shutterstock) and VikaSuh (Shutterstock)
All you have to do is cut off the bottom and layer it under your socks to prevent chafing. Although sawarahh wasn't able to post a source link, we were able to find confirmation that this tip works well from FitSugar, NBC News and wikiHow. Army blog Stars and Stripes noted that it even worked well for soldiers who were on their feet all day long. If this works for the army, it should work just fine for you.
To prevent blisters during hikes or long walks, wear the bottoms of panty hose under your socks [Reddit]