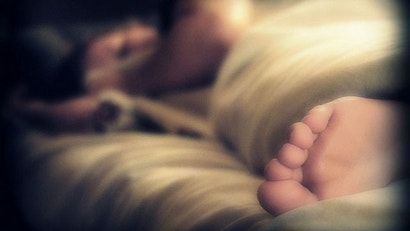 Sleep sometimes doesn't come by easily, but it doesn't mean you have to lie awake wondering if you'll ever get some rest. How-to illustrator Yumi Sakugawa shows us one way to make the process of falling asleep faster by curling and uncurling your toes.
Photo by Becky Wetherington.
She explains:
Curl your toes, hold for a few seconds, then uncurl. Repeat this movement to help realx your mind and body.
Perhaps its the monotony of a simple exercise in bed that puts you to sleep. For more unusual ways to fall asleep, check out her info-comic on Wonder How-to.
8 Weird Ways to Fall Asleep [Secrets from the Yumiverse]