A lot of restaurants will give you something for free on your birthday, and with the right approach so will a lot of bars. The thing is, your birthday only comes around once a year, so this video shares some social engineering manoeuvres to ensure you have a very happy un-birthday.
---
Even the best camera is only as good as the photographer's skills. The "Where to Start" interactive chart guides beginners to learn about the basics of photography.
---
Windows: Dropbox is an amazing utility, but one of the occasionally frustrating limitations is that you can only sync folders within Dropbox itself. Boxifier allows you to sync folders outside of your primary Dropbox structure.
---
If you like capitalising random words when you're typing on iOS, WonderHowTo shows off a pretty simple way to do it on iOS 8.
---
It's not going to make your dog walks faster, easier or more productive, but these DIY laser goggles for your dog will certainly make those late night walks more interesting, and a bit more fun. Plus: your dog looks like a Borg drone, which is just awesome.
---
Hey, have you guys ever heard of pumpkins? They're a relatively obscure fruit that the world magically rediscovers once a year. They also make for great soup, no pot required.
---
Before heading out for a night on the town, guys might want to make sure they have their dance moves down. A recent study showed women rated these particular dance moves higher than others.
---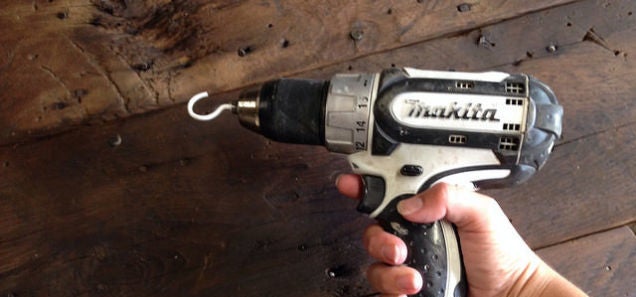 A cordless drill is a handy tool to have around, but it can do a lot more than just drill holes. Here are some interesting attachments that go beyond your typical set of bits.
---
Android: While some people are naturally outdoors-y types, many of us have to be reminded that a world outside the home or office exists. Daylight helps by keeping track of how long you leave the house and reminding you to get off the couch.
---
As we hunch over our computers and phones, lean forward to cook and wash dishes, and generally just continue ageing, we develop this forward-head look that's not only unattractive but possibly damaging to our health. This video offers ways to reverse it.
---