You probably spent a lot of money on your home's appliances, so you might as well get the most out of them. Here are some of the most common myths and old wives' tales about dishwashers, refrigerators and other appliances.
---
If you spend a lot of time cutting your own firewood, you'll love this modular firewood holder that secures limbs off the ground for easier cutting.
---
Asparagus is simple enough to cook, and it's pretty easy to season it and make it delicious too. However, if you want to try something new with your asparagus, try shaving it.
---
---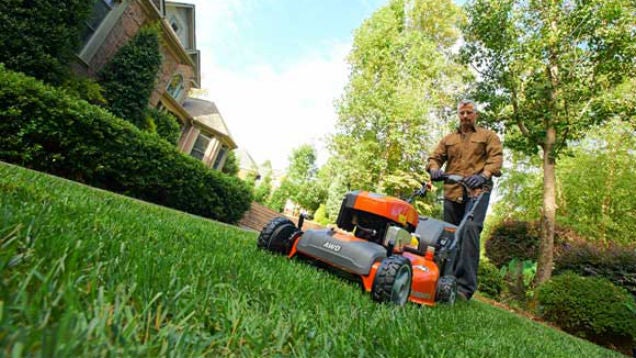 ---
Android/iOS/Chrome/Mac/Web: It's hard to pick a single to-do list manager we like, but Any.do has a lot to love. The service has updated all of its apps across all platforms with a slick new interface, collaborative lists, and tablet support.
---
Game of Thrones returned to our screens on Monday, and faster than you could say Daenerys Targaryen, eager fans had either watched the first episode via their legitimate cable subscription, or taken to the illegal file-sharing sites to nab their copy. By 5pm, just under 150,000 downloads had been logged, making Australia the fourth biggest torrenting nation in the world for the show.
---
Cutting jumper wires for breadboards isn't the most complicated thing on the planet, but it's often difficult to get those wires perfect. Make suggests cutting the insulation first, then cutting the wire.
---
Red wine is a great addition to any dinner, but accidents can happen. You can get fresh red wine stains out of fabric and carpet using some of wine's heartier cousins to help soak up the colour.
---
IBM's Watson is a cognitive computer designed to handle complex problems and learn from and interact with humans. And, with the Chef Watson app, it can create novel recipes through an understanding of food science and people's taste preferences.
---