There's a lot of evidence suggesting that Facebook is always tracking our data, but a new issue found on the iOS Facebook app suggests the company may be literally watching, too. A new bug—and most parties seem to believe it is a bug—turns on your phone's camera in the background while you're using Facebook.
The issue, discovered by web designer Joshua Maddox, who tweeted a video of himself tapping on a photo in Facebook on iOS, then pulling it to the side ever so slightly to reveal his phone's camera in the background, instead of the app. Maddux said he was able to replicate the bug on five different iPhones running iOS 13.2.2.
Found a @facebook #security & #privacy issue. When the app is open it actively uses the camera. I found a bug in the app that lets you see the camera open behind your feed. Note that I had the camera pointed at the carpet. pic.twitter.com/B8b9oE1nbl

— Joshua Maddux (@JoshuaMaddux) November 10, 2019
The Next Web reported that it was able to reproduce the issue and, other users claim they've been able to uncover the hidden camera as well, according to 9to5Mac. Maddux and TNW both suggest that the issue could be tied to a specific version of iOS 13.2.2, as they were not able to replicate it in other places, though at least one other user claimed they could detect it on iOS 12.4.1. For my part, I didn't find the issue on my iPhone XS, which is running the iOS 13.3 beta.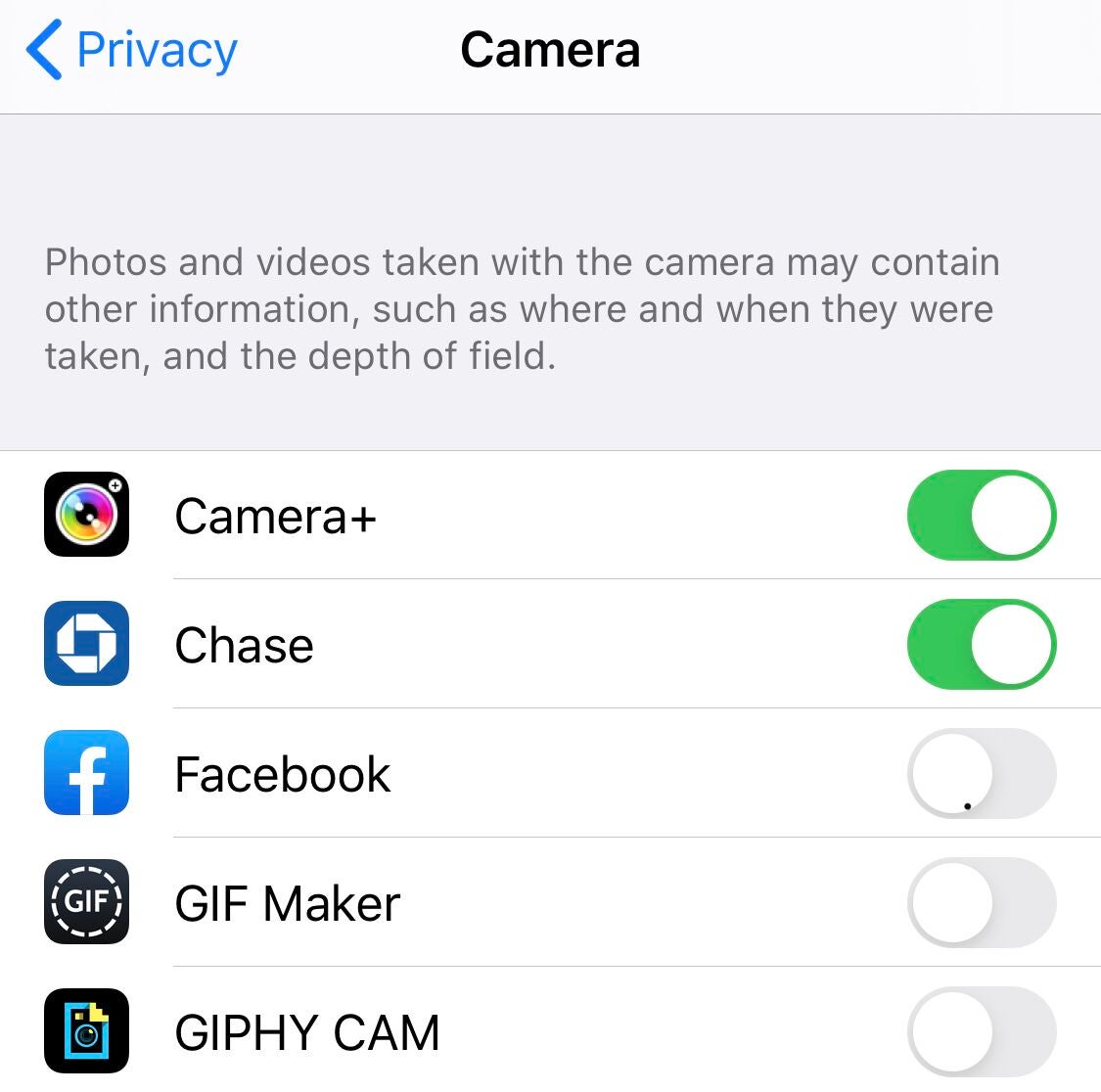 Screenshot: Mike Epstein
Since a randomly opening camera is a huge privacy risk, I think we can all agree that it's better to play it safe and stop letting Facebook use your phone camera for a while. At least until we know what the issue is and that it's been fixed by Facebook and/or Apple.
To revoke Facebook's access to your phone's camera, go to the settings app, then click on "Privacy," then "Camera." In that menu, make sure that Facebook is toggled off.
That's it. Obviously, with the camera turned off you will not be able to take pictures through Facebook, but you can still add images to posts or Stories from your Camera Roll.