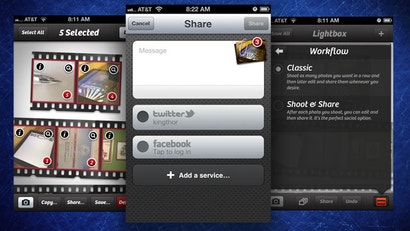 iOS: One of the best complete camera packages on the iPhone, Camera+ updated today with the ability to share to multiple social sites at once, a workflow system for quickly taking pictures, independent focus and exposure locks, and more.
Camera+ is already our pick for the best camera app on the iPhone, and these updates certainly help. The photo sharing now allows you to share multiple pictures to multiple accounts at once, which is a great time saver if you tend to upload to Facebook and Flickr at the same time.
Also added is the ability to lock your focus and exposure independently of each other so you can customise your picture more than you could before. A few other changes include options for setting different workflow types, a new interface, improved performance on the iPhone 4S and a few bug fixes.
The update is free for current users, but Camera+ is also on sale for 99c for those who haven't picked it up yet.
Camera+ [iTunes App Store]