You're far from home. You're in an unfamiliar country. Where do you go for a reliable cup of coffee?
GasBuddy, an app for finding cheap petrol and good petrol stations, has collected over 2 million petrol station reviews in the U.S. and identified the highest-rated petrol station coffee in every state. It's the perfect tool if you plan on road tripping through America.
Here's GasBuddy's map.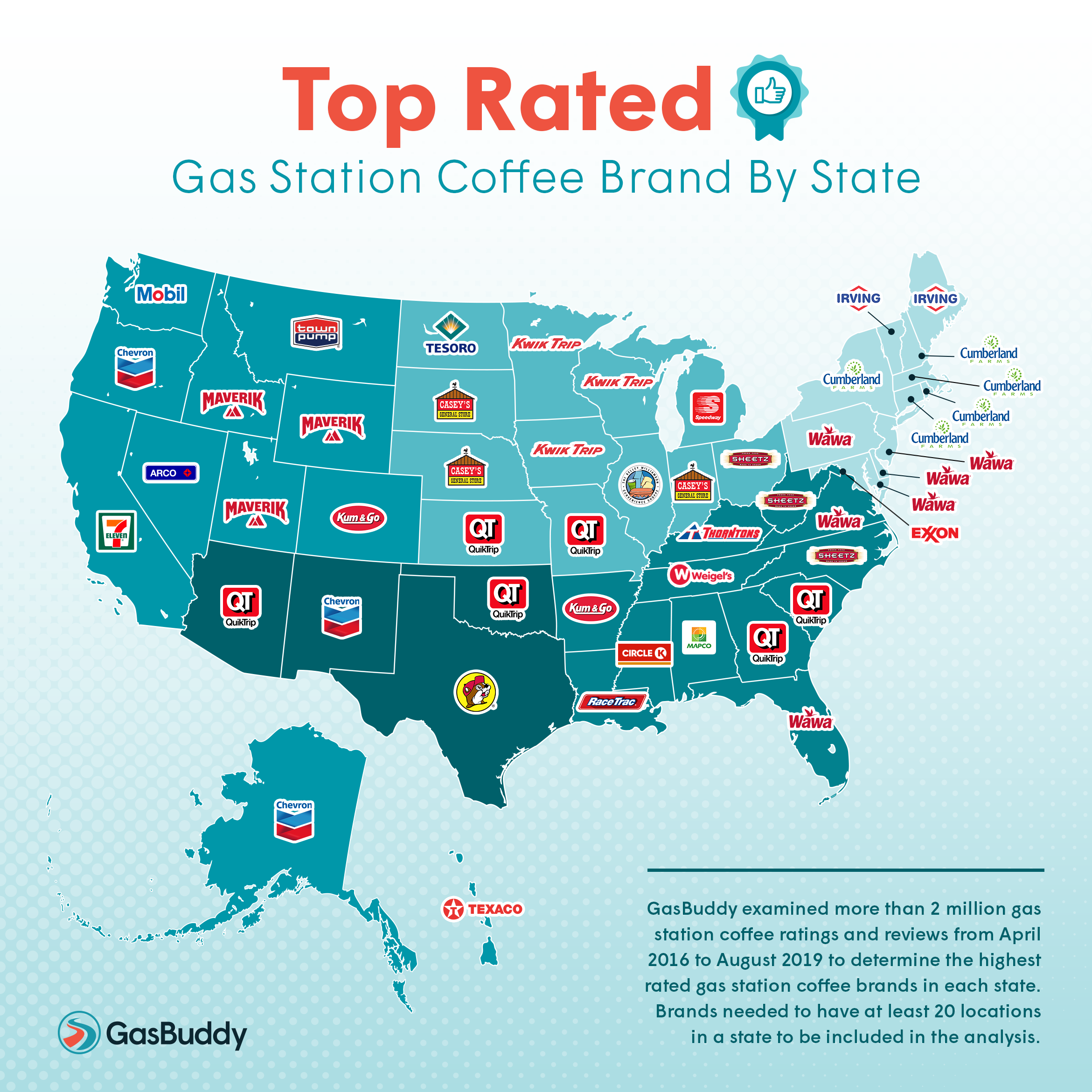 Now, this isn't where to get the best coffee in every U.S. state. This is the best petrol station chain coffee. When you're travelling those long roads, an average-to-decent cup of coffee will be welcome relief.
By the way, that Texas logo is for Buc-ee's, and yes there really is a petrol station chain called Kum & Go.