For the 40th anniversary of the first Alien film, 20th Century Fox (through studio platform Tongal) commissioned six new short films set in the Alien universe. The most popular was Alien: Specimen, directed and produced by Kelsey Taylor. Taylor has also worked on projects for CollegeHumor, 1 Minute Horror, and several of her own short films. We talked to Taylor about her process on set, in the writer's room, and in post-production, and got to see the Premiere Pro timeline for Specimen. Read up on her before her first feature films come out.
Location: Los Angeles
Current gig: Freelance director, pre-production/development
Current computer: MacBook Pro 13″ (NO TOUCHBAR, I'm not ready for it); iMac 27″ (Retina 5K)
Current mobile device: iPhone 7, 128GB
One word that best describes how you work: All or nothing.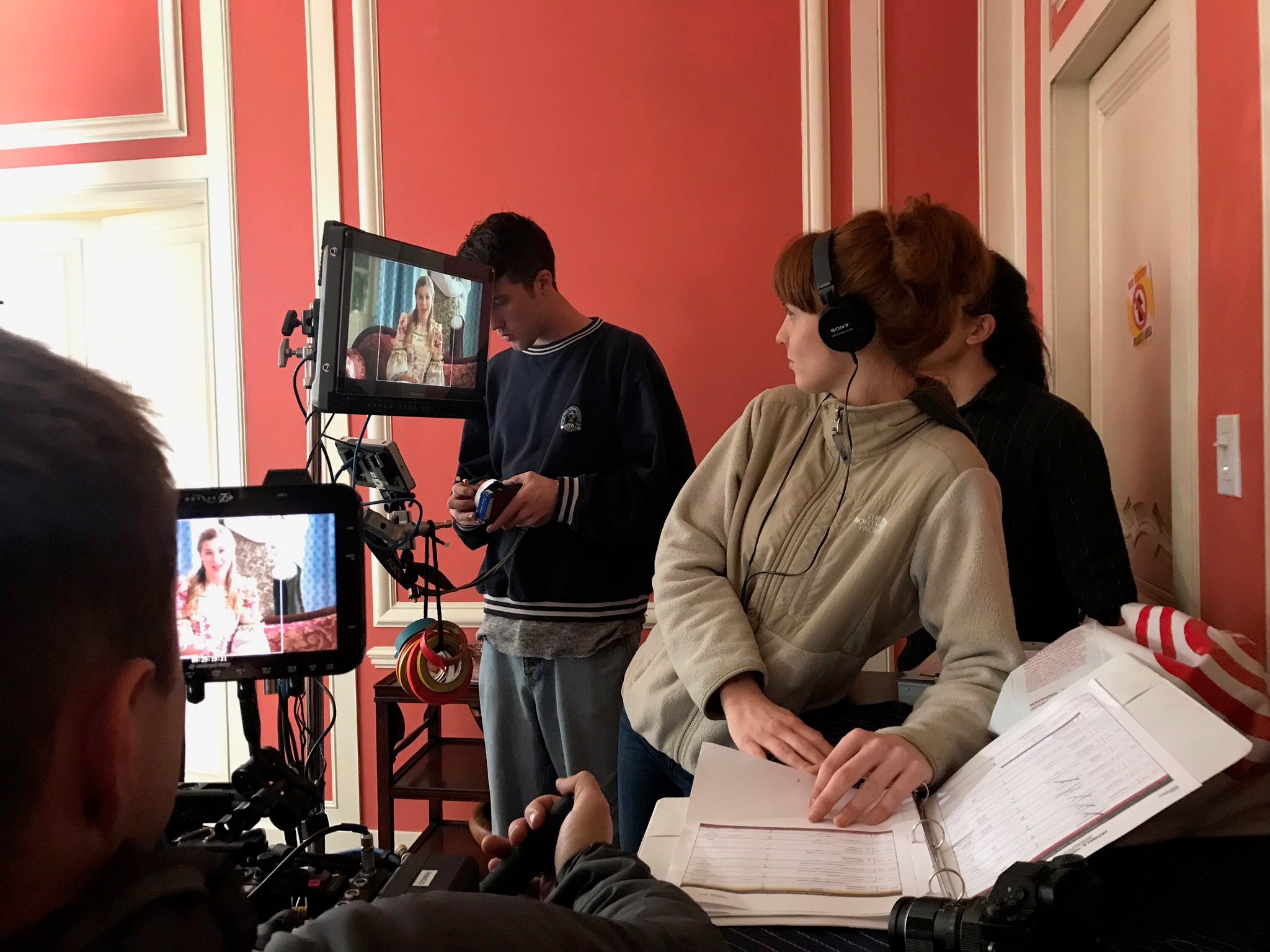 On set for a commercial (Photo: Kia Zomorrodi)
First of all, tell us a little about your background and how you got to where you are today.
I grew up in small town Eastern Washington (where it doesn't rain) desperately wanting to make movies since I was eleven years old. It started when I adapted the book Tuck Everlasting for a fifth grade project and hasn't stopped since.
I always knew I wanted to go to film school, despite all warnings that I should get a real degree and circle back on filmmaking. I attended Loyola Marymount University, where I graduated with a degree in film production and minors in film studies and music.
After college, I worked as a camera assistant and electrician to pay the bills. Chances to direct were far and few between but I seized every chance I could — paid or unpaid. It's been all about building up my portfolio and creating relationships, even if that has meant producing and assistant directing to prove my worth. You never know how one project may lead to the next.
Enter Tongal — a really cool meritocratic platform that allows filmmakers everywhere to pitch on projects for recognisable brands and entertainment companies. My life really changed with an incredible initiative they hosted with 20th Century Fox that gave budgets to six filmmakers to create original short films set in the Alien universe. With the help of that short, I met my manager who pushed a script I wrote into development. I am really excited to transition into feature films and have another feature I am developing for next year.
Take us through a recent workday.
Work varies so much for me on a day-to-day basis. I'm always balancing commercial projects (so I can eat) with my feature work. When I'm on set, any semblance of a routine gets thrown out the window.
On writing days, I start with yoga and a custom Spotify playlist (I have one for each project). This sets the mood for writing and helps me focus. I'll sit with my laptop just thinking for three to four hours sometimes before I have a breakthrough and write much of anything. NO INTERNET ALLOWED. I'll spend the whole day doing this until I'm burnt out sometime around dinner or, if I'm on a hot streak, I'll go until midnight or so.
A normal "commercial" day looks like this:
Start with the morning briefings from the New York Times. It helps put into perspective what's important and reminds me I should quit filmmaking and save the world!

Head to the little brother's place (he's editing two commercials I directed) to go over the assembly and fine tune before sending over to the client for review.

Read through a new brief on the Tongal platform and develop pitch materials to submit.

Run around the neighbourhood, get some air and some much needed sun.

And if there's time/energy, finish the day with an evening session working on feature materials, brainstorming, pulling references, making cursory script changes…
What apps, gadgets, or tools can't you live without?
My laptop is king… I keep all my files in iCloud Drive so they're accessible between my desktop and laptop.
I use Apple's Reminders (because they have me hooked on their aesthetic), Calendar and Wunderlist if collaborating with others so I can assign tasks.
All my writing is done in Final Draft with my "bible," John Truby's The Anatomy of Story nearby. The Nutshell Technique by Jill Chamberlain is always close by as well.
InDesign is my workhorse for creating pitches and treatments and I use it in conjunction with Illustrator and Photoshop — neither of which I'm very good at. Lucky for me there's a tutorial for everything!
Premiere Pro is my pick for editing.
I've learned to not fall in love with anything because it's always changing!
How do you keep track of what you have to do?
I am all about lists. Without lists, I don't know how I would get anything done. Writing things down clears the clutter from my mind, whether it be groceries, watering plants, or submitting a pitch.
Sometimes I break down larger tasks into smaller tasks. Instead of "submit pitch" I'll lay it out: "pull reference images," "create outline," "write pitch text." I can cross more things off and it makes me feel more productive.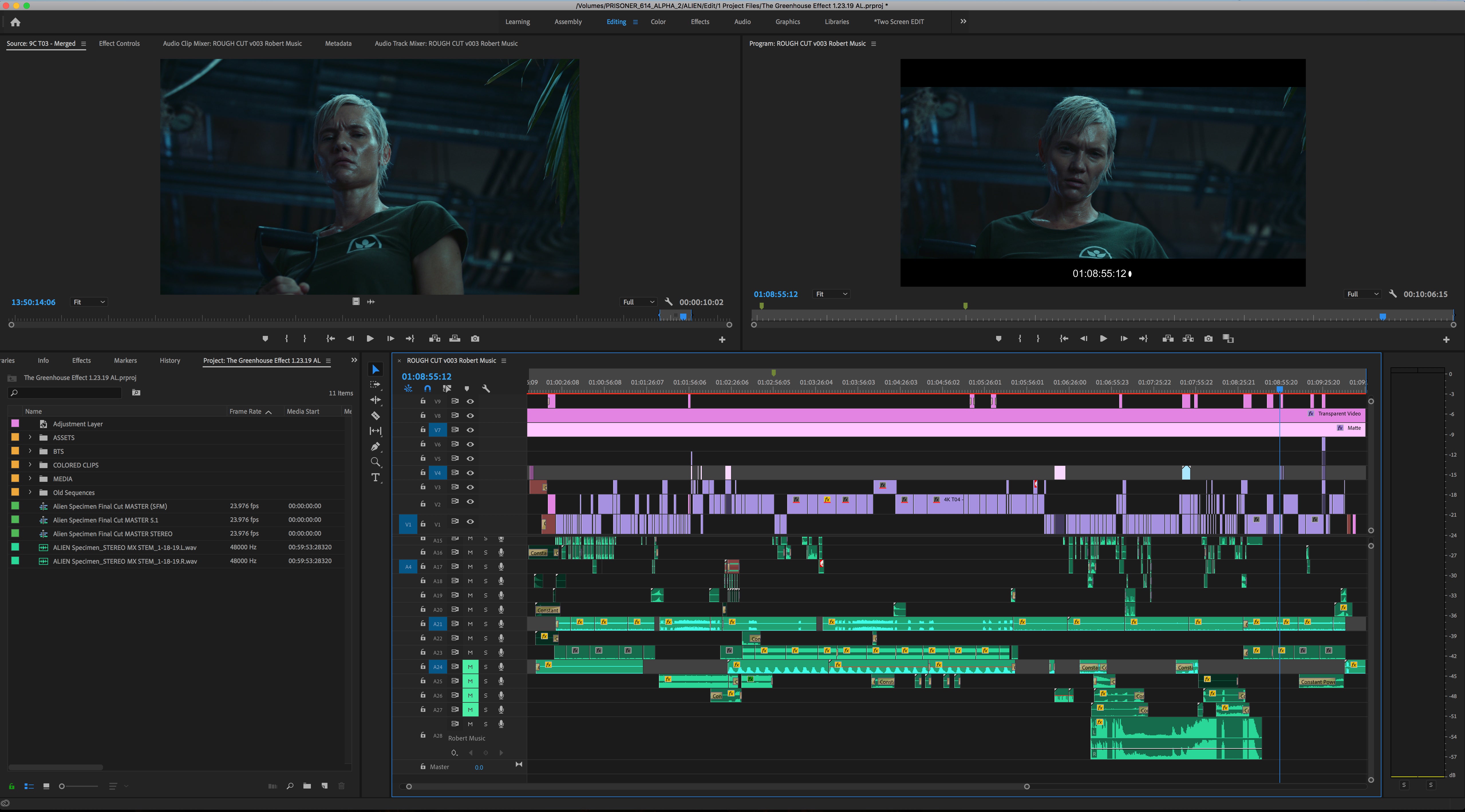 I can't write to music because I find that I tailor my writing to what I'm listening to. It's a dangerous game!
It doesn't matter a whole lot where I work as long as I'm focused and motivated. I'm not fussy.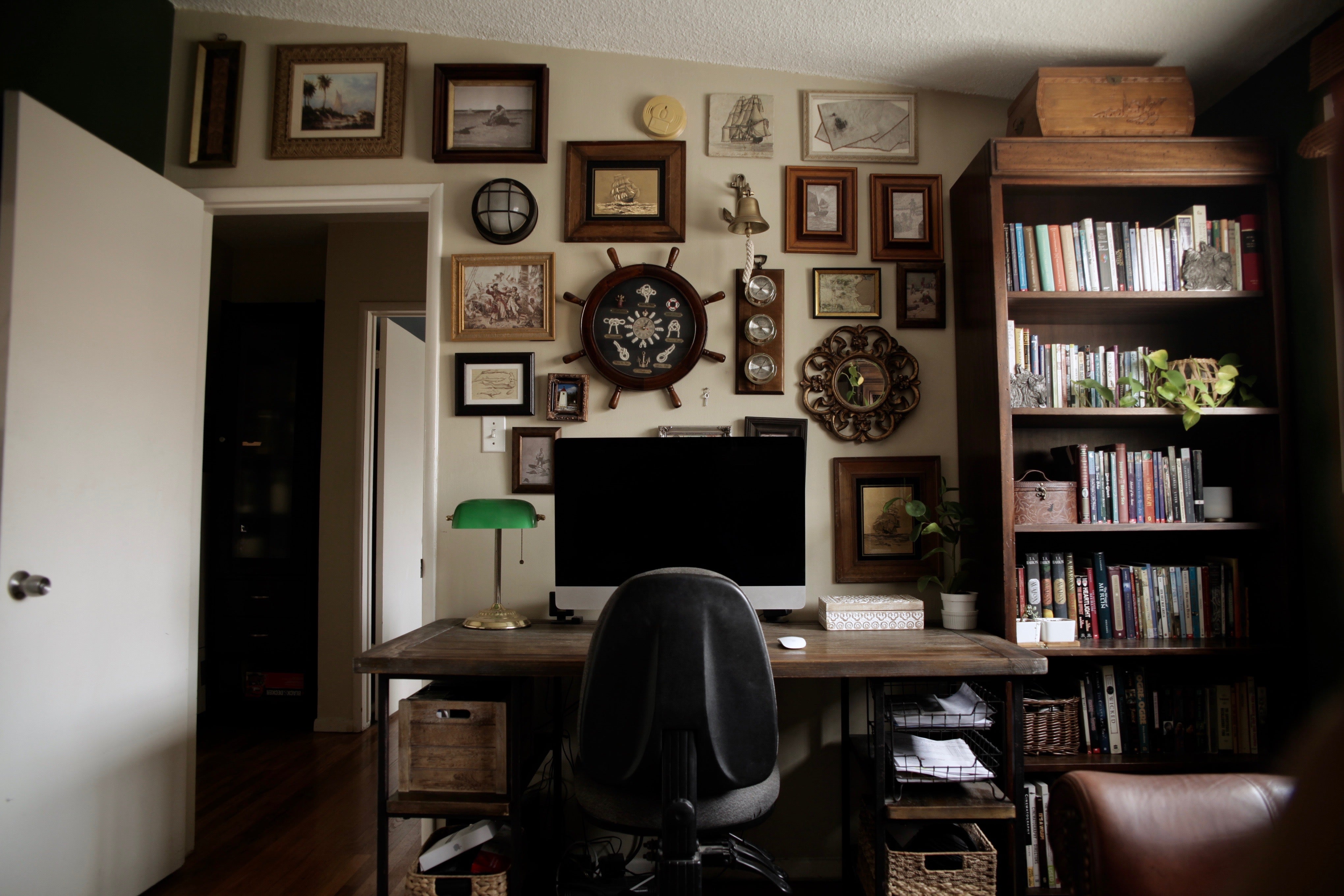 Taylor's office (Photo: Kelsey Taylor)
Take us through an interesting, unusual, or finicky process you have in place at work.
My hard drive storage is a mess. I have my working drives, but when the project is wrapped I move them over to bare hard drives (because they're much cheaper and rarely leave the shelf). I have a box of them and it's a real painful, slow process whenever I have to open up an old project.
What's your favourite shortcut or hack?
I love to pre-shoot projects. Sometimes I'll just pre-shoot a little action sequence or I'll shoot the whole thing and cut it together. On set, I'm so much more clearheaded because I know exactly what each moment — each shot — is supposed to be.
If I can't shoot the whole thing I'll always do photoboards with my friends or action figures. If I could draw, I would. I love boards because it avoids confusion, arguments and wasted time on set.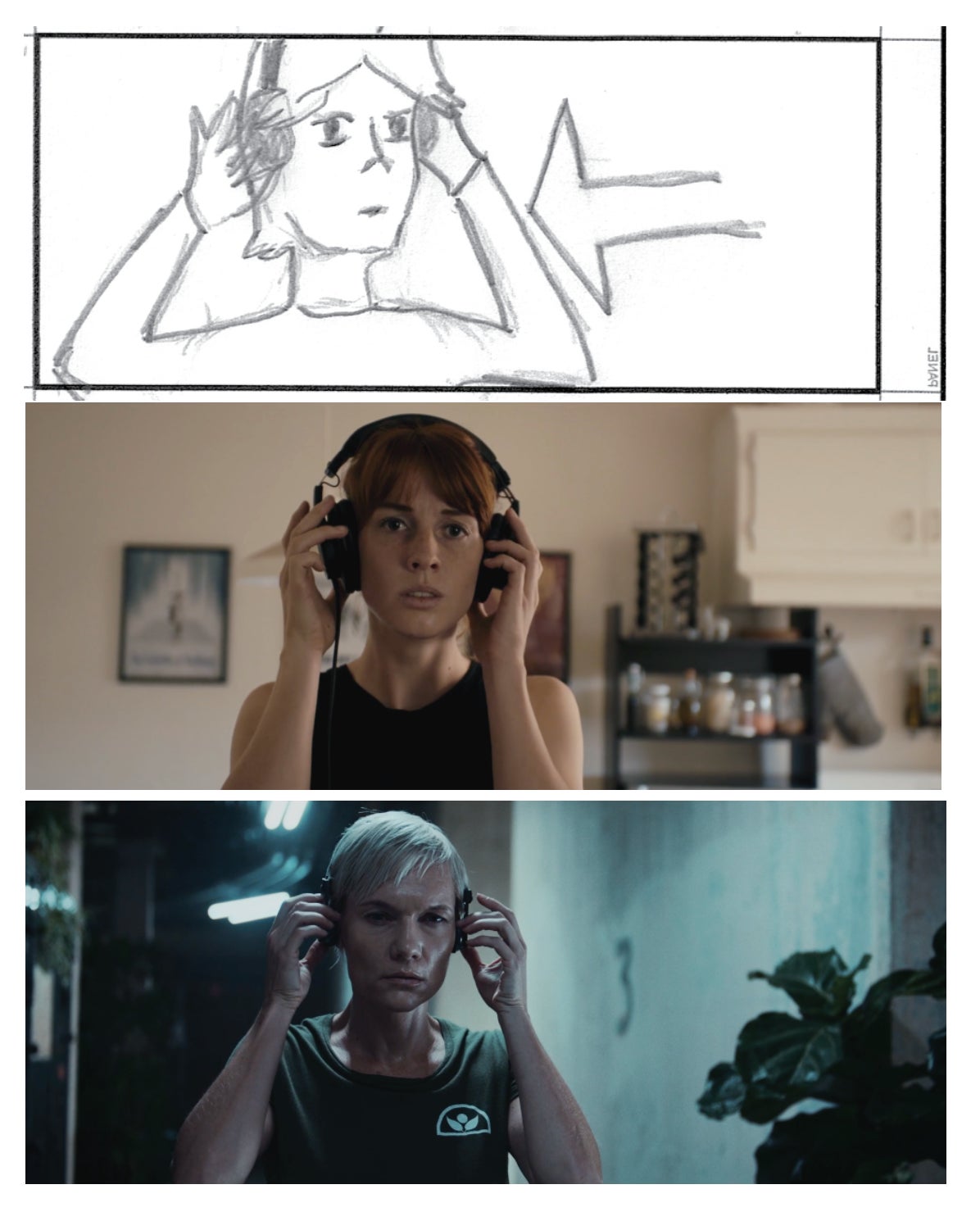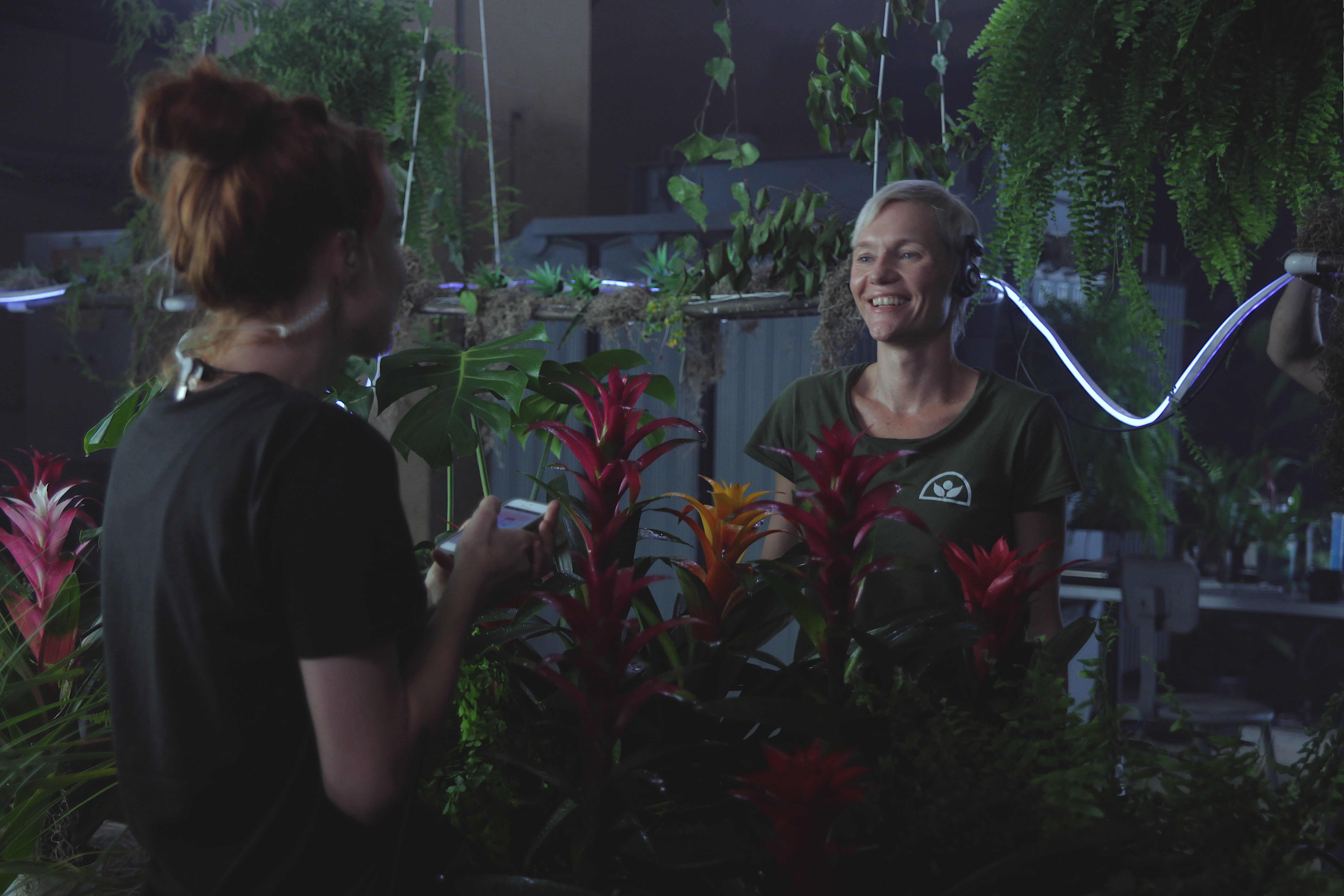 Shooting Alien: Specimen (Photo: Steven Moyer)
What's the biggest mistake you've made at work, and how did you deal with it?
Not being specific or clear about what I want. I know what I want in my head and sometimes I forget that not everyone has that same vision in their head as well. I've found that exchanging visual references is the clearest way to talk about specifics so we're all on the same page.
My DP taught me to take it one step further. When we look at references his first question is always, "What is it that you like about this?" Because that can make all the difference if I'm talking about the lighting, or the composition, the colour palette, the blocking… There's so many things that can be lost in translation without being specific.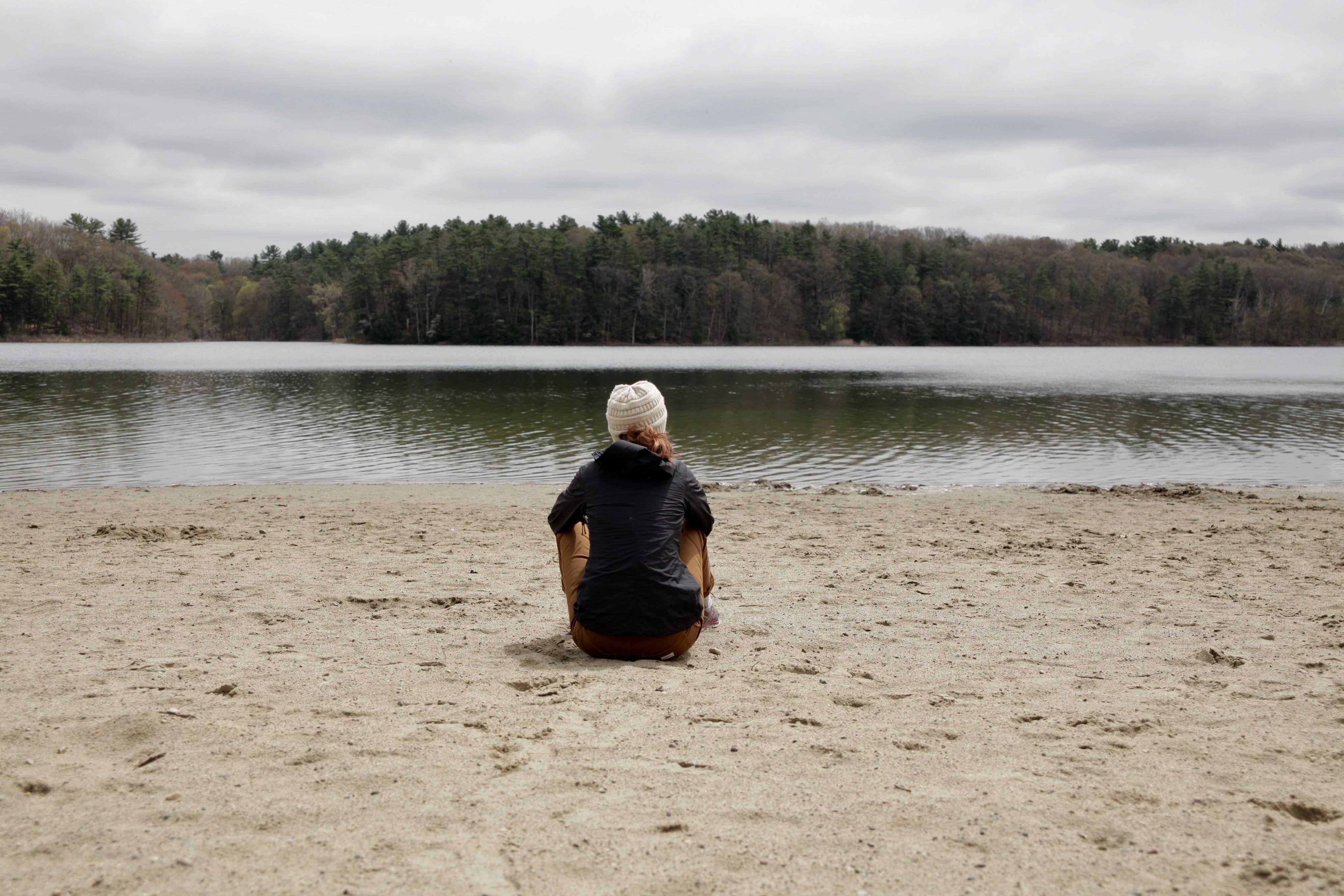 Location scouting (Photo: Adam Lee)
What's your favourite side project?
I'm working on a musical! I'm a pianist and was an accompanist for many years, so this is a way I get to unite two of my great loves. Working on this project always reminds me why I wanted to make movies in the first place.
Can you share a music playlist you've made?
I love making custom music playlists on Spotify when I'm working on a project. While I don't write to them, I love playing them before starting a writing session or when I'm pulling reference images. Sharing them with collaborators is cool too because it immediately communicates a tone.
Who else would you like to see answer these questions?
Patty Jenkins.
Her rise is really inspiring to me and she's working at the highest level doing what I want to do. I'd love to know what pre-production looks like for her and how she juggles multiple creative endeavours at the same time.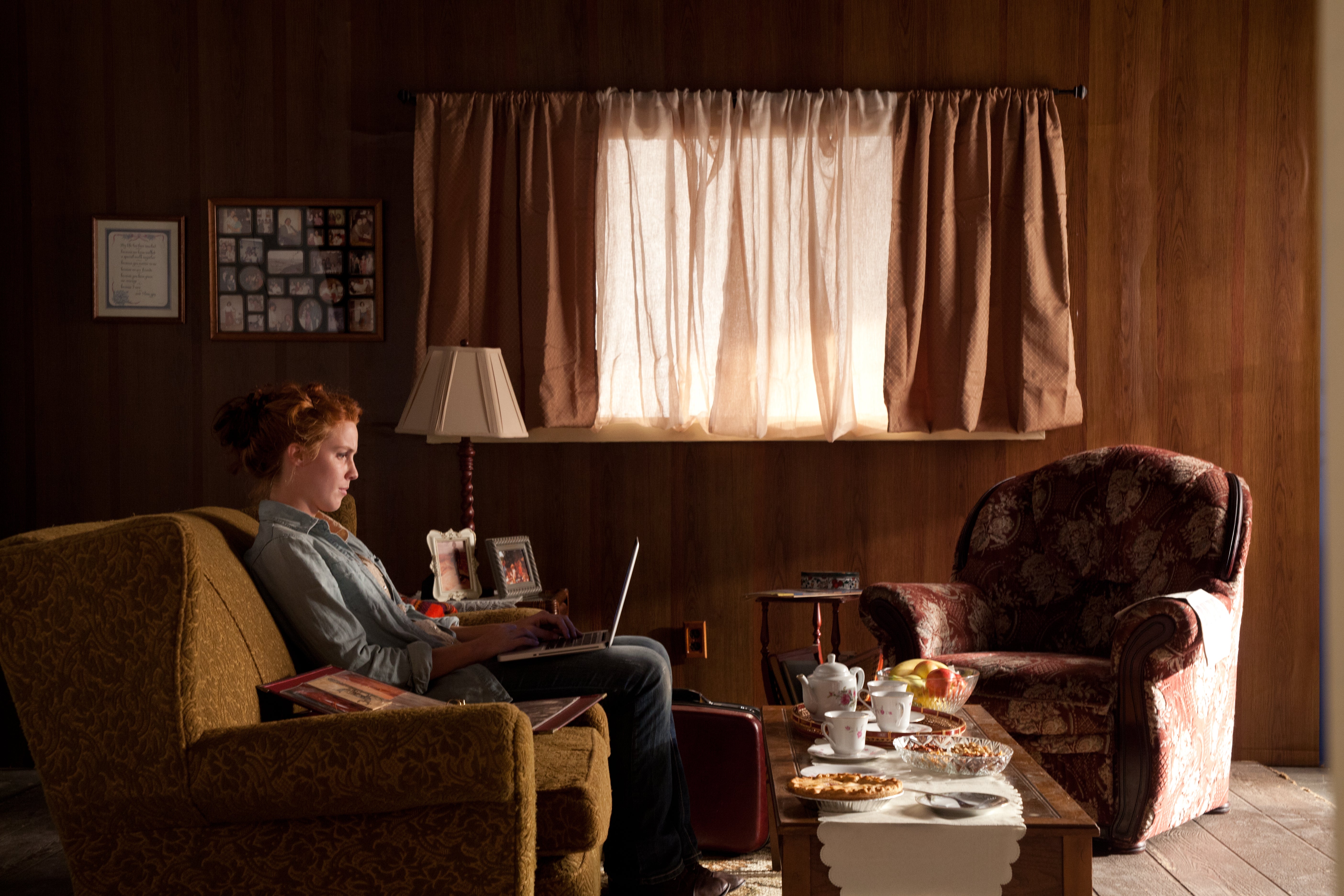 Taylor at work (Photo: Courtesy of Kelsey Taylor)
What are you currently reading, or what do you recommend?
I'm a little embarrassed to say I'm currently reading First Time Director by Gil Bettman. I picked this book off a shelf at a party and was sucked in. Bettman's advice is so practical and specific and rang so true with my experiences thus far in developing my first feature film.
I also have to plug What I Talk About When I Talk About Running by Haruki Murakami. An incredible book for WRITERS! Read it.
What's the best advice you've ever received?
"FIX IT IN PRE-PRODUCTION." The best advice I've ever received and a rule I'll always live by.
What's a problem you're still trying to solve?
How to dream coherently so I can adapt my dreams into scripts.