Wine spritzers have a hokey reputation but, like most things dismissed as "girly", they're damn delicious. They're also a great, low-ish proof beverage for when you want to sip on something without ruining yourself for the next day.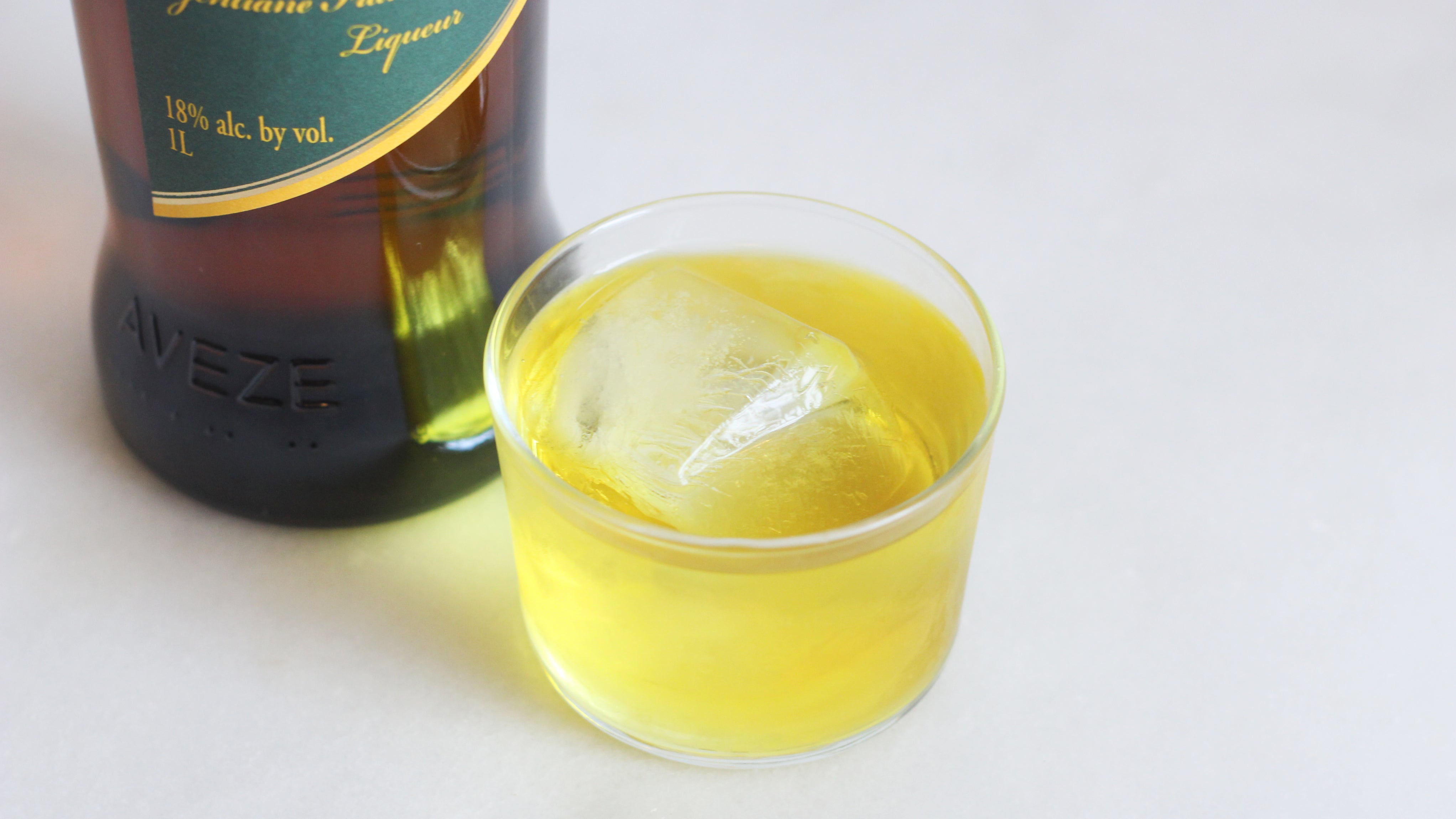 I do love a good Negroni; I drink them year-round. However, the grassier, gentian-focused White Negroni often gets left out of the conversation.
Read more
I say "low-ish" because I like to spike my spritzers with Crème Yvette, a violet liqueur made with raspberries and blackberries. When mixed with a dry rosé and a little sparkling water, you get a beverage very much like a Kir Royale (which calls for capital-C Champagne), only a little less boozy, and a lot cheaper.
This violet spritzer can be built right in the glass, and you can either add ice or simply chill the heck out of your wine and sparkling water by popping it in the freezer for 45 minutes or so. To make this pretty purple beverage, you will need:
120ml of chilled off-dry or dry rosé
30ml Crème Yvette
60ml chilled sparkling water
Add the first two ingredients to a wine glass or tumbler and stir to combine. Top with chilled sparkling water, and garnish if you wish. A strip of lemon zest looks very sophisticated, but I wouldn't fault you for tossing some seasonal berries into the glass.