It happens every bloody year. Santa gifted your child with an elaborate pressie, and they just want to play with the box it came in. Don't try to redirect — just go with it.
Here are 10 things children can do with a humble cardboard container. (When they're all done with it, recycle!)
Make an Oven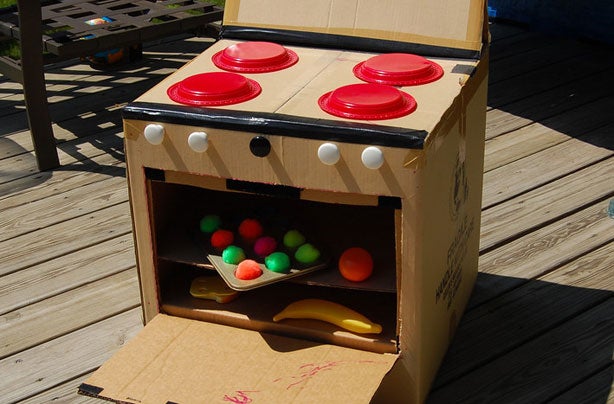 Photo:
Ikatbag
Use those leftover Christmas plates as burners. See the tutorial at Ikatbag.
Create a LEGO Town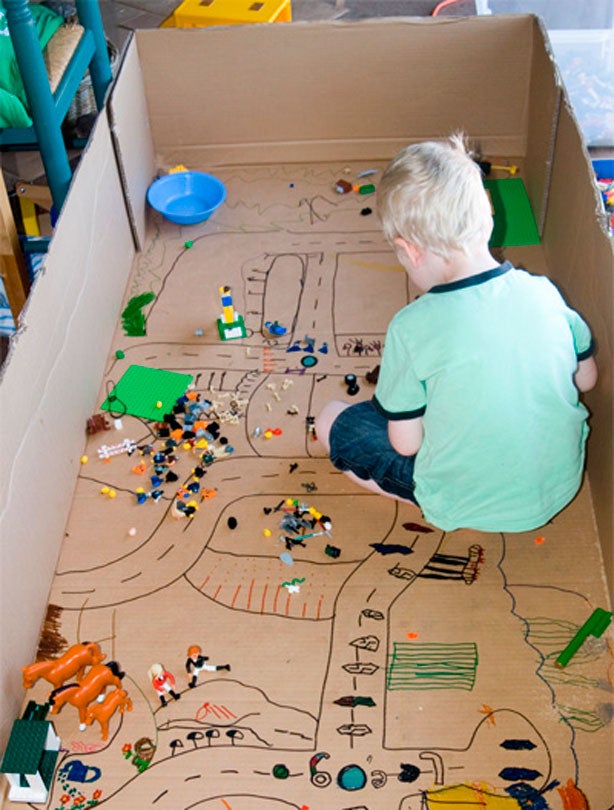 Photo:
Pickle Bums
Bonus: It keeps all those tiny pieces contained so you won't step on them. See the tutorial at Pickle Bums.
Make a TV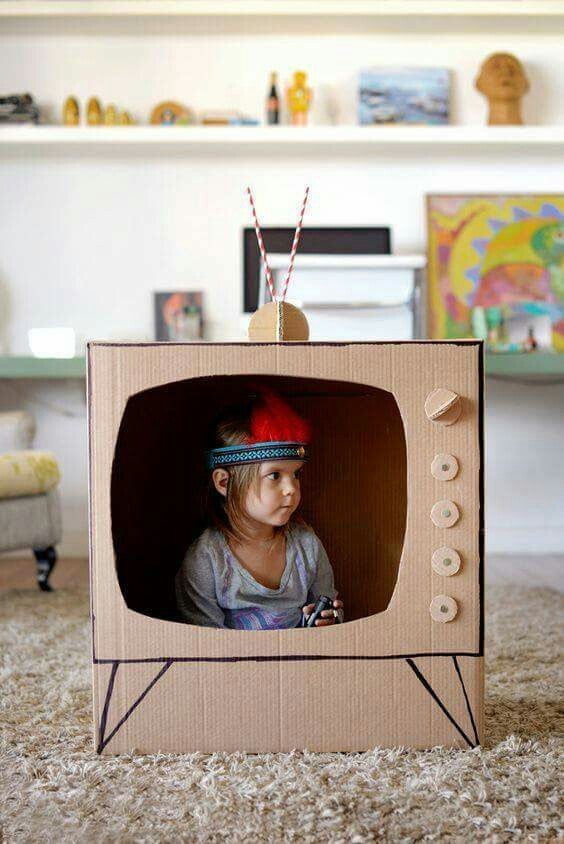 Photo:
Pinterest
Screen time that you can feel zero guilt about. Via Pinterest.
Design an Indoor Golf Game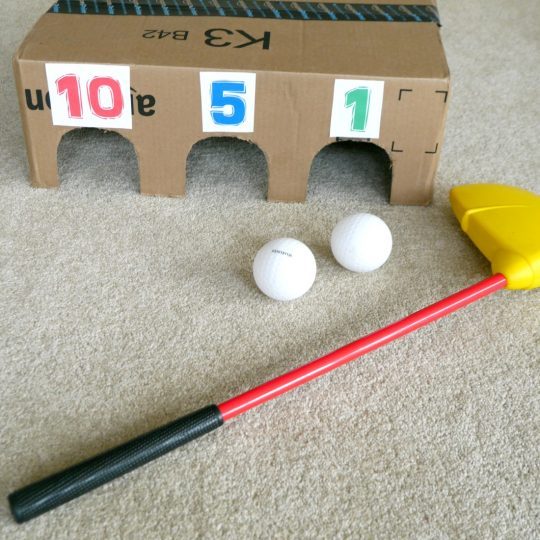 Photo:
Craftulate
A maths lesson disguised as a golf game? I'm in. See the tutorial at Craftulate.
Turn the Staircase Into a Slide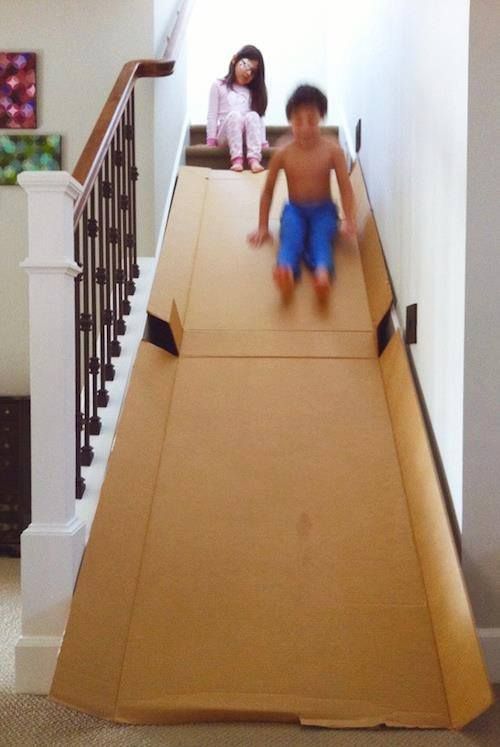 Photo:
The Contemplative Creative
Now this is childhood done right. See the tutorial at The Contemplative Creative.
Have a Drive-In Movie Night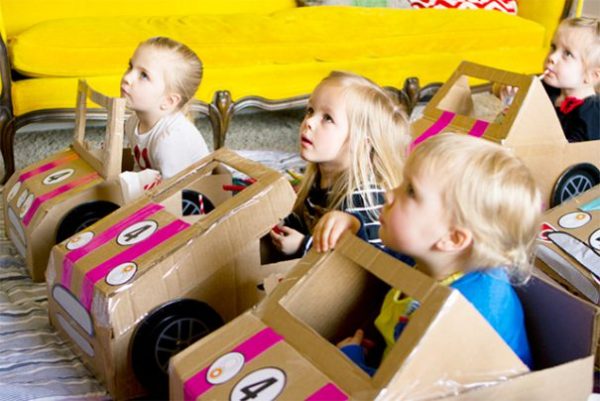 Photo:
Small Fry Blog
While kids may or may not ever know the iconic institution that is the drive-in movie theatre, the cardboard box version is pretty delightful. It keeps the stray popcorn pieces contained, too. See more photos at Small Fry Blog.
Create a Crazy Maze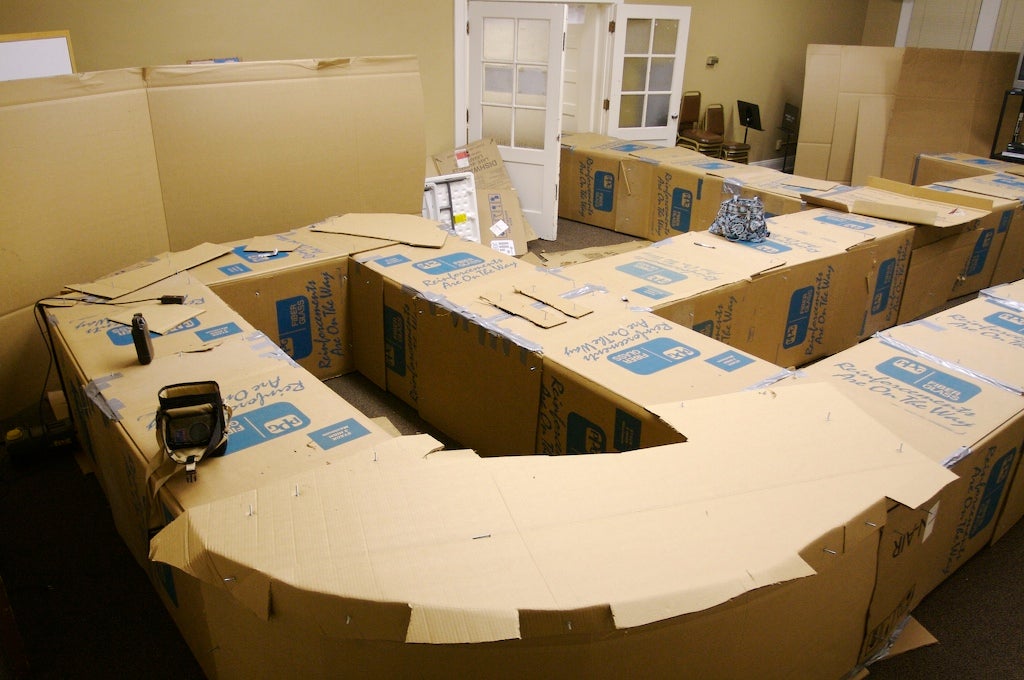 A man named Daniel Weber constructed this maze that spans two rooms and a hallway. See more photos on his Flickr page.
Make a Marble Run Game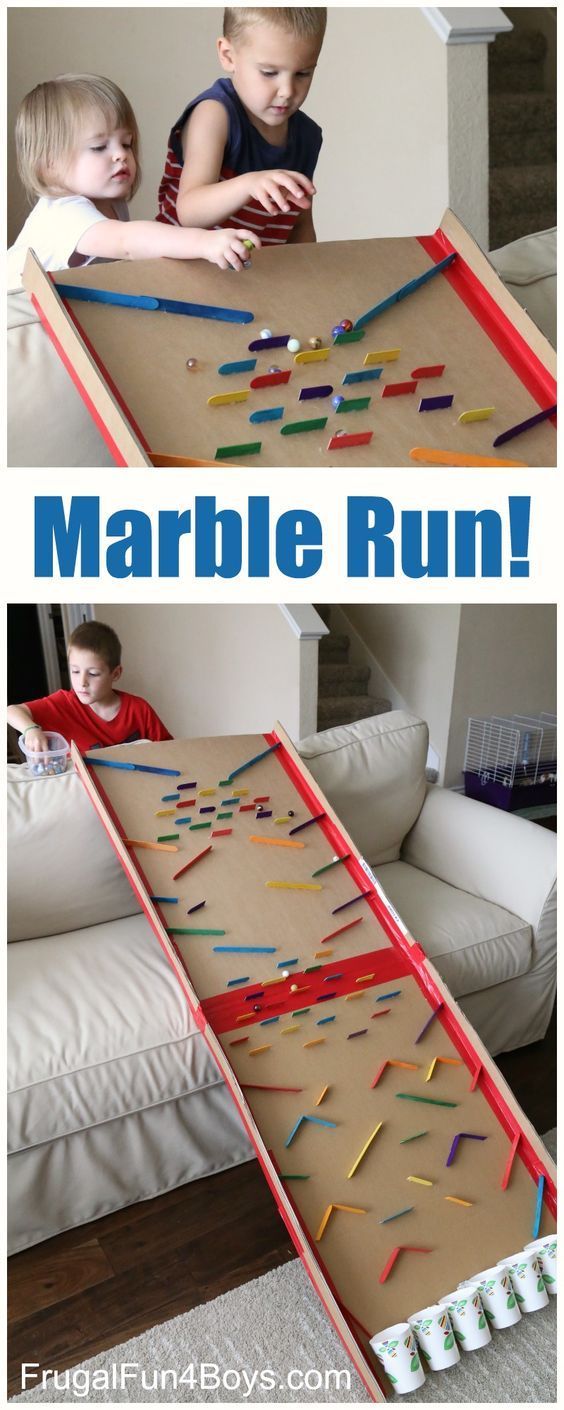 Photo:
Frugal Fun for Boys and Girls
Using craft sticks and hot glue, create a Plinko-style marble run. So fun. See the tutorial at Frugal Fun for Boys and Girls.
Practice Their Hammering Skills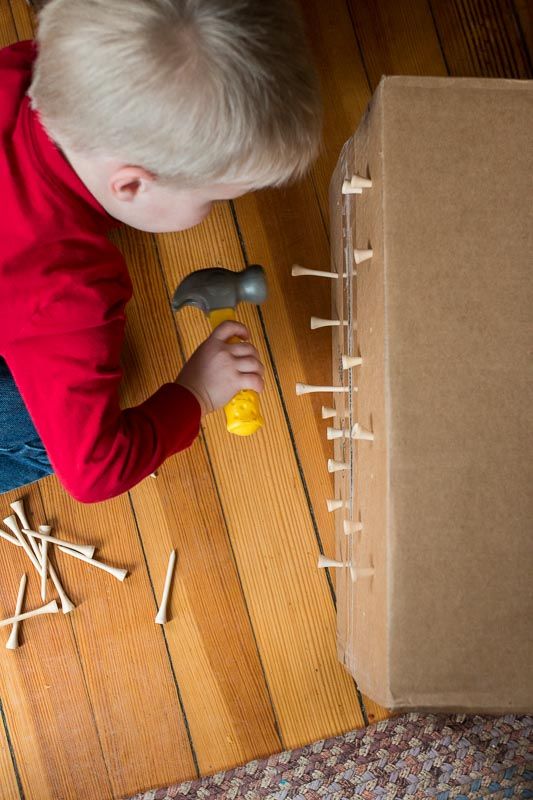 Photo:
Hands On: As We Grow
Have some golf tees? Let little kids practice their fine motor skills with this hammering activity. See the tutorial at Hands On: As We Grow.
Go Wild With Crayons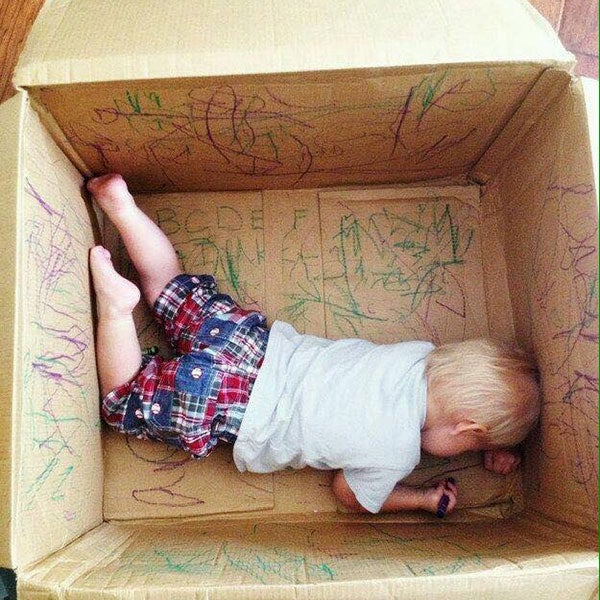 Photo via Pinterest
If you have a very large box or a very small child, place said child inside said box. Toss in some crayons and enjoy 30 minutes of quiet bliss.