Netflix Australia is dropping a bumper-crop of content this week, with over 25 new and returning shows to sink your teeth into! Highlights include season three of Medieval Anglo-Saxon epic The Last Kingdom, new cooking series The Final Table, thriller The Tribe and the cult classic comedy Blazing Saddles. Here's what's new for the week of November 19 to 23.
---
TV Shows
The Last Kingdom: Season 3 (19 November)
As Alfred the Great defends his kingdom from Norse invaders, Uhtred — born a Saxon but raised by Vikings — seeks to claim his ancestral birthright.
The Final Table (20 November)
Teams of elite chefs vie to impress the world's toughest palates as they whip up iconic dishes from nine nations in this star-packed competition.
Mystery Science Theater 3000: The Gauntlet (22 November)
Although members of the Greenleaf family run a Memphis megachurch, their business and personal lives are tainted with greed, adultery and other sins.
Greenleaf: Season 3 (22 November)
In the new season of Mystery Science Theater 3000, Kinga Forrester (Felicia Day) and her loyal henchman, Max (Patton Oswalt) unveils the latest innovation in movie riffing – THE GAUNTLET!
Fugitiva (23 November)
A woman organizes a escape plan camouflaged as a kidnap to protect her children from her husband's enemies.
Frontier: Season 3 (23 November)
The battle for profit and power spans continents as ferocious outlaw Declan Harp takes his fight against the Hudson's Bay Company across the Atlantic.
Sick Note: Seasons 1 & 2 (23 November)
When Daniel Glass is misdiagnosed with a fatal disease he begins to notice how everyone around him treats him better, so he decides to keep pretending that he really is sick. This leads to more lies, and, eventually, crimes.
From TV drama to documentaries, original films to stand-up comedy, Australia's streaming services are getting new content added all the time. Read on to see all the content that will be added to Stan, Netflix, Foxtel and Amazon Prime Video's libraries in November.
Read more
---
Weekly Episodes
Oh My Ghost (Mondays)
When a skilled but timid chef is possessed by a sassy spirit, her newfound confidence catches the eye of her longtime crush, a culinary hotshot.
Black Lightning: Season 2 (Tuesdays)
Black Lightning may have survived, but his superpowers did not. Now, he must help his daughters harness their special abilities to continue the fight for good.
Riverdale: Season 3 (Thursdays)
After a riot and a season of high-stakes political warfare, the Riverdale gang continues to navigate high drama of surreal small town life.
The Judgement (Thursdays)
After a traumatic incident at a party makes her a target of gossip and derision, a young college student tries to change her school's toxic culture.
The Good Place: Season 2 (Fridays)
Reincarnated and back on Earth after Michael's argument on their behalf, Eleanor and her fellow condemned souls have another chance to find the right road.
Dynasty: Season 2 (Saturdays)
In the wake of a calamitous fire that set their family home ablaze, the Carringtons sift through the rubble to rebuild their dynasty — and rise again.
A Taiwanese Tale Of Two Cities (Saturdays)
In this weekly show, Hasan Minhaj brings his unique comedic voice and storytelling skill to explore the larger trends shaping our fragmented world.
Patriot Act with Hasan Minhaj (Sundays)
In this weekly show, Hasan Minhaj brings his unique comedic voice and storytelling skill to explore the larger trends shaping our fragmented world.
---
Kids & Family
Kulipari: Dream Walker (20 November)
Now the Blue Sky King, Darel must lead a rescue mission to save a Dream Walker — leaving the village under the protection of the Kulipari youth.
Motown Magic (20 November)
This family animated series, inspired by the music of Motown, follows Ben, a wide-eyed eight-year-old with a big heart and an amazing imagination, who uses his magic paintbrush to bring the street-art decorating his city, Motown, to life.
---
Comedy
Donald Glover: Weirdo (19 November)
With his unique brand of youthful storytelling Donald Glover brings down the house in his hysterical stand-up special Weirdo.
---
Trevor Noah: Son of Patricia (20 November)
You'll love what Trevor has to say about race, politics, and the immigrant experience. But you'll really love it in DIMPLE VISION!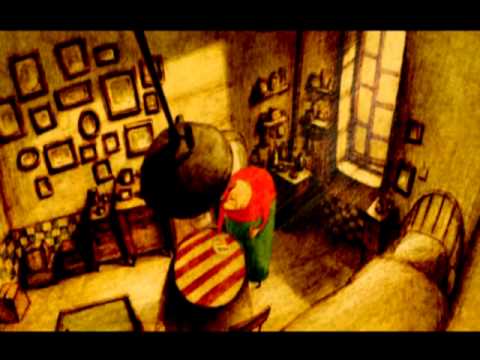 Each month, Netflix bids adieu to a range of third-party movies and TV shows to make way for new content. Here are all the titles that will be disappearing in November - including, tragically, Rick & Morty. Watch them while you still can!
Read more
---
Movies
Sabrina (20 November)
An ugly duckling having undergone a remarkable change, still harbors feelings for her crush: a carefree playboy, but not before his business-focused brother has something to say about it..
The Tribe (21 November)
A deaf teen arrives in a new city to enroll in a boarding school for the deaf and soon finds his survival rests on becoming part of the ruling gang.
The Christmas Chronicles (22 November)
The story of sister and brother, Kate and Teddy Pierce, whose Christmas Eve plan to catch Santa Claus on camera turns into an unexpected journey that most kids could only dream about.
Horrible Bosses (22 November)
Three friends conspire to murder their awful bosses when they realize they are standing in the way of their happiness.
Blazing Saddles (22 November)
In order to ruin a western town, a corrupt politician appoints a black Sheriff, who promptly becomes his most formidable adversary.
Jack Reacher: Never Go Back (22 November)
Jack Reacher must uncover the truth behind a major government conspiracy in order to clear his name. On the run as a fugitive from the law, Reacher uncovers a potential secret from his past that could change his life forever.
If our current glut of TV just doesn't have you satisfied enough, it's time to look ahead to all the amazing shows on the horizon for next year. A lot of influential TV shows are marking their final seasons (Game of Thrones, anyone?) and then all the new series looking to take their places. Here's what's coming.
Read more