Everyone has a killer app idea. But getting into development? It's not something you just do — it takes time, preparation and most importantly of all, money. Fortunately, there are a few aspects of app development you might be stressing about unnecessarily.
Wve Labs CEO Dave Shah, whose company has a number of private and public released apps under its belt, has addressed some misconceptions in an article over on Inc.
Dominic Williamson is an app developer who began his career as a psychology student with no prior coding experience. Within six months, he had produced one of the most successful apps on Microsoft's Windows Phone Store.
Read more
Probably the big one first-time devs struggle with is that their idea is unoriginal and will get lost in a sea of similar software. Shah admits this is inevitable, but certainly not the end of the world — you just have to be smart about it:
Look for the similarities and parallels between your app idea and the ones already out there. Then find the gaps, recreate and enhance your idea and highlight what your app has that existing competitors don't.
Then there's actually making the thing, a tall order if you have no coding experience. While you can roll your sleeves up and learn, that's not always the best way to go, especially if you have skills in other areas.
In this case, it might be better to hire some help and focus on what you can do:
If you choose to go the outsourcing route, which I heavily recommend, development companies will be there to bridge the much-anticipated lapse in technical knowledge. All you have to do is communicate your vision to a project analyst and they take it from there.
…
While my developers worked their coding magic, I ran the business and marketing side of the app. If you have the connections, don't be quick to rule out curating your very own team to run your app venture.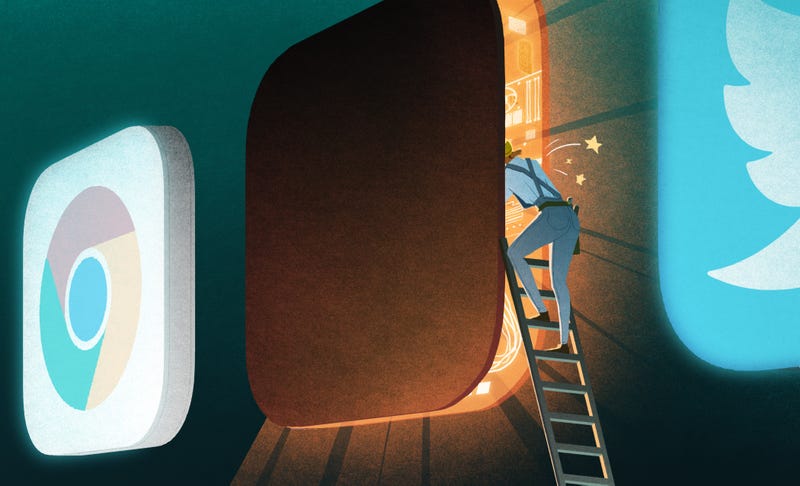 Ever had a great idea for an app but don't know how to code? In this article, we'll walk you through the process of creating your own app by examining five software tools to get the job done.
Read more
Shah tackles a couple more "misconceptions" about app development, so pop over to Inc. and give it a read.