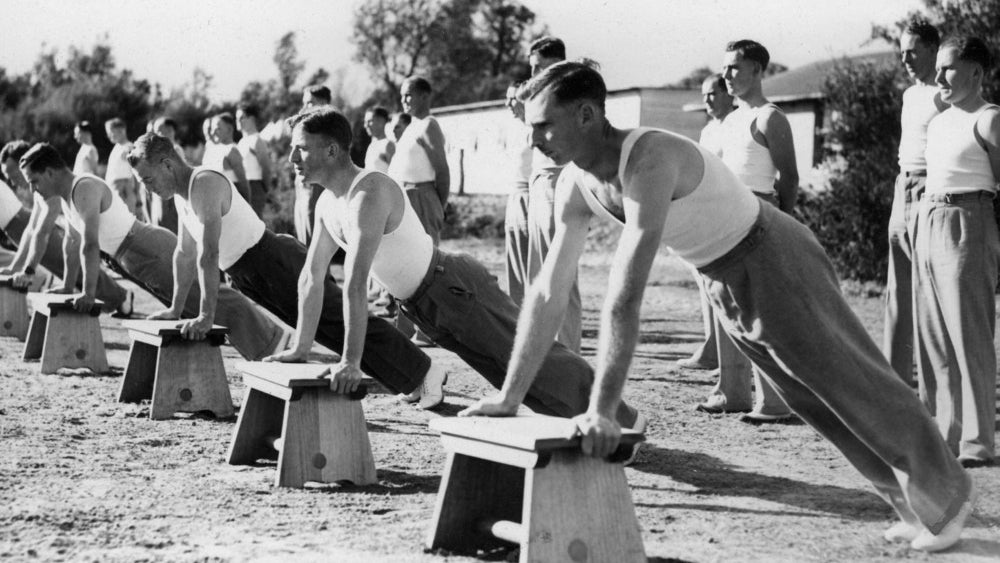 Ready for the next chapter of the Lifehacker Fitness Challenge? In February, we're doing upper body exercises: Every day, try to do at least one push-up.
Image from the State Library of Victoria.
I did a similar challenge on my own last year, with good results: At the beginning of the month I could do somewhere between five and 10 sloppy push-ups with bad form. By the end of the month, I was doing the same number but they were strong, straight, good form push-ups. A few weeks after the month was up, I did my first ever clapping push-up.
So here's what we're doing this month:
A baseline test. I can do 10 excellent form push-ups without stopping. Do whatever type of pushups you can do with good form, even if that means you're doing them with your hands on a wall.
At least one push-up per day, again at whatever level works for you. You're welcome to do as many as you like, but if you're feeling sore, just do a single wall push-up to keep the streak going.
A test at the end to see how much you improved.
Get ready for that first workout tonight. Good luck, and we'll compare notes at the end of the month!