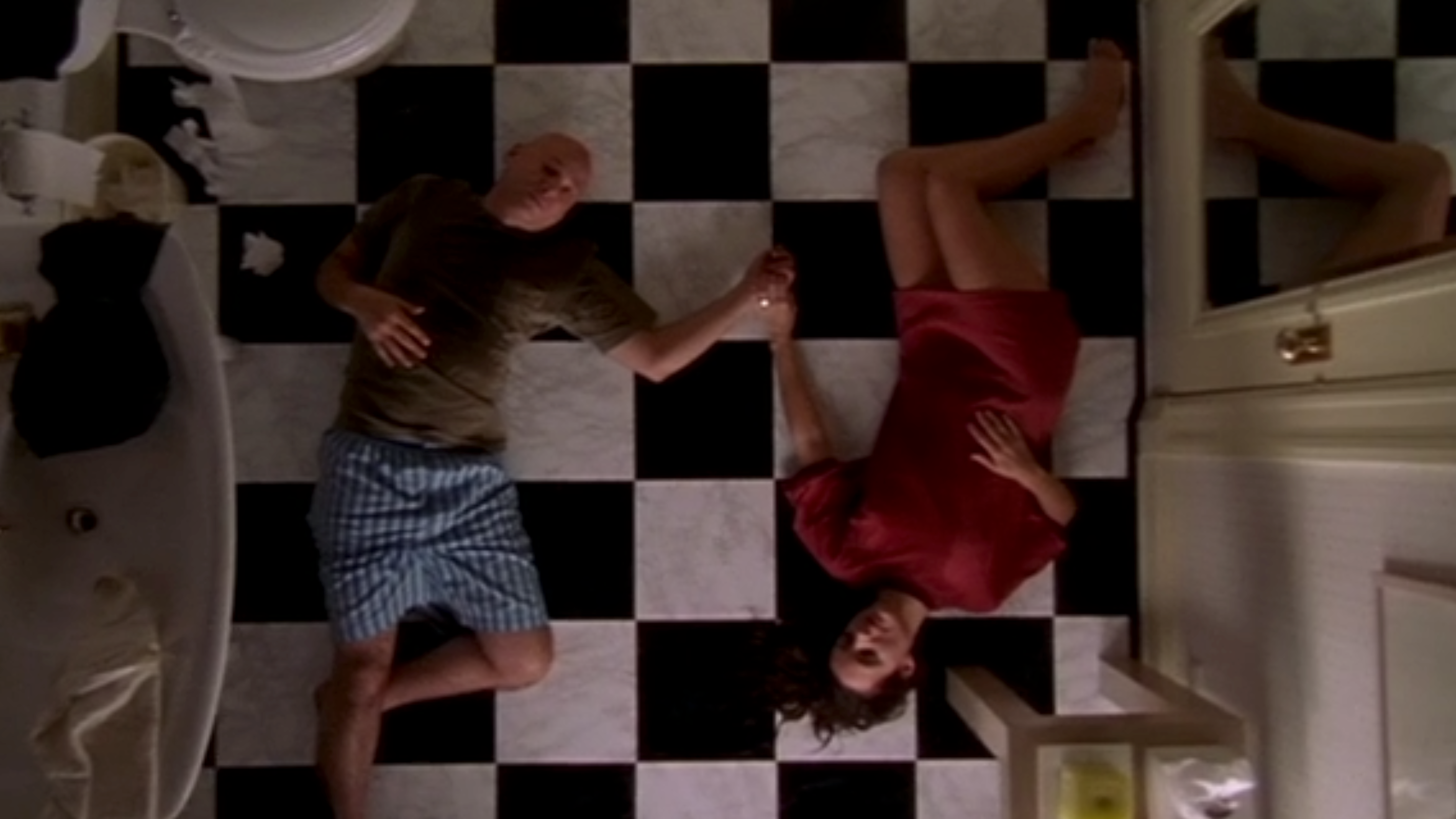 For many couples, Valentine's Day plans have a solid template: Go out for a romantic dinner, come home and have romantic and sexy sex. As long as you don't mind the societally mandated nature of the evening, it sounds pretty nice.
HBO
But think about it: How does it feel to have sex after a big, fancy meal? Probably bad! Maybe you've had steak and chocolate cake - gotta have dessert, it's Valentine's Day! - or maybe you've had several cocktails or glasses of champagne. It's a celebration, after all, and you might be splurging on a fancy dinner for the occasion. So you're full of food and drink and dessert… not exactly the recipe for feeling lithe and sexy. More like the recipe for snuggling up and going right to bed.
So if you're determined to have your Valentine's Day dinner and sex - a manufactured holiday is a nice excuse for a special evening with your person - follow Dan Savage's famed advice and have the sex first. He's hardly the inventor of this rule, but it's become something of a calling card:
Valentine's Day: Remember, kids, FUCK FIRST. Fuck, then dinner. Later reservations are easier to get, and you'll be hungry!

— Dan Savage (@fakedansavage) January 30, 2012
Make your reservation for a little later in the evening, and meet your partner in the bedroom first. Have your sex un-weighed down by your meal, and then head to the restaurant, all aglow, and enjoy your meal without a worry about being too full or sleepy or tipsy later on. Full and sleepy and tipsy is a lovely way to be, just at the end of the night.