The Nintendo Classic Mini: Super Nintendo Entertainment System officially launches in Australia on 30 September. Here's everything you need to know about buying one.
When does the Nintendo Classic Mini SNES go on sale?
The Nintendo Classic Mini: Super Nintendo Entertainment System goes on sale this Saturday (30 September). Any retailers that have stock will be selling the device from the moment their doors open. In other words, it's imperative to get there well before opening time. (Check online to see when your store opens and aim to be there 30 minutes early.)
Which stores are selling the Nintendo Classic Mini SNES?
Big W, Harvey Norman and EB Games have confirmed they will be selling units on launch day. Available quantities are unknown at this stage, but considering the large amount of pre-orders, we suspect the number will be small. As mentioned above, you will need to act on this bright and early or risk missing out.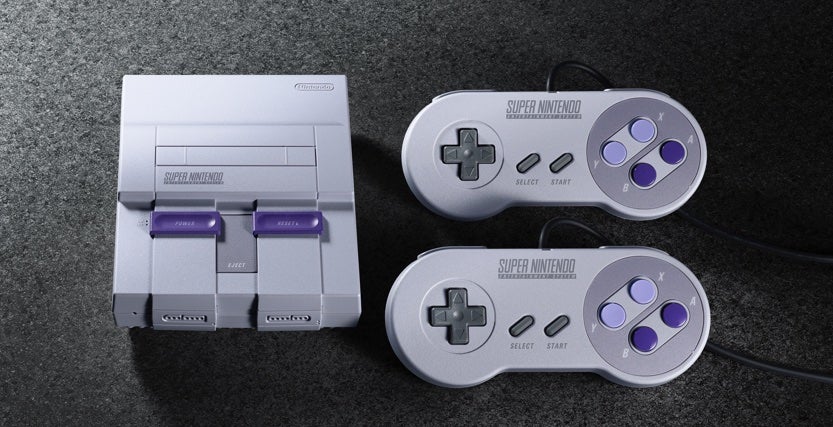 I tried out the SNES Classic, and found that Nintendo has made some small but meaningful improvements to it over the NES Classic. I have no idea why, since the thing would sell out in 30 seconds anyway even if it were covered in rusty needles. Instead, it has a few nice new features, including a pretty smart system to let you jump back in time when you screw up.
Read more
How much is the Nintendo Classic Mini SNES?
The Nintendo Classic Mini: Super Nintendo Entertainment System sells for a recommended retail price of $119. Needless to say, reseller prices are expected to be much, much higher. Fortunately, there's zero need to play the eBay scalper game. (See more below.)
Is it possible to beat the crowd?
Some Australian customers have reportedly spotted the Nintendo Classic Mini SNES on sale early. As reported on Kotaku, photos have appeared online of the console in its box, allegedly purchased from Harvey Norman. It might be worth making some phone calls today to see if any retailers have opened the flood gates early.
What happens if I miss out?
In the likely event you don't pick up a Mini SNES tomorrow, we have some good news: Nintendo has confirmed it will be manufacturing more units in 2018 – with some of the new shipments earmarked for Australia. (Nintendo had previously stated it had no plans to ship additional units beyond 2017.)
In other words, don't pay inflated prices on eBay – more Mini SNES consoles are coming!
Still determined to get your hands on the device tomorrow? You can find some additional Nintendo Classic Mini SNES shopping tips below. Good luck!
Attempting to buy the Nintendo Classic Mini NES was a colossal pain in the bum. A lack of available units coupled with bad website management left thousands of customers angry and empty-handed.</p><p>Now, the terror is set to unfold all over again with the release of the Super Nintendo Classic Edition. But there is hope. Here's how to increase the odds of bagging your very own SNES Classic on launch day.
Read more