Happy weekend, and welcome back to 3-Ingredient Happy Hour, the weekly drink column featuring super simple yet delicious libations. Today we are featuring a bracing and briny favourite of mine that I have been sipping on for years: The polarising Pickletini.

Photos by Claire Lower.
Martini drinkers, myself included, tend to be kind of gate-keeping arseholes when it comes to their favourite beverage. Honestly, who can blame them? I'm not just talking about the whole "vodka vs. gin" thing. There are much bigger attacks on the martini, such as the appletini and whatever the heck this is:
I think a lot about this photo of the martini they serve at Trump Grill. pic.twitter.com/jZudzQiXWu

— David Roth (@david_j_roth) August 17, 2017
Purists may decry my Pickletini as a crime against gin and vodka alike, but let's pause for a second. Dirty martinis, made with olive brine, are generally accepted as a member of the martini family, albeit a slightly gauche one. They're like your very loud aunt that is kind of embarrassing, but is honestly super fun to party with every once in a while.
The Pickletini is basically just another dirty relative of the martini, but it's a little brighter, and a little less salty than it's olive brine-fuelled sister. It's also surprisingly sippable and delicately savoury, provided you use the right brine and gin.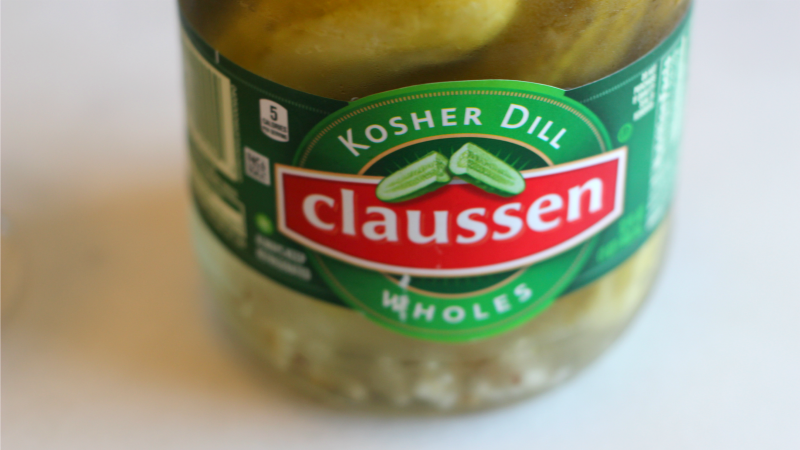 As you probably know, I don't like to be overly prescriptive when it comes to booze and brands, but I have very strong opinions about Pickletinis. Though I'm usually a fan of pretty much any gin, Hendrick's is the way to go here, my darlings, because the cucumber notes contained within that beautiful bottle were just made for this cocktail.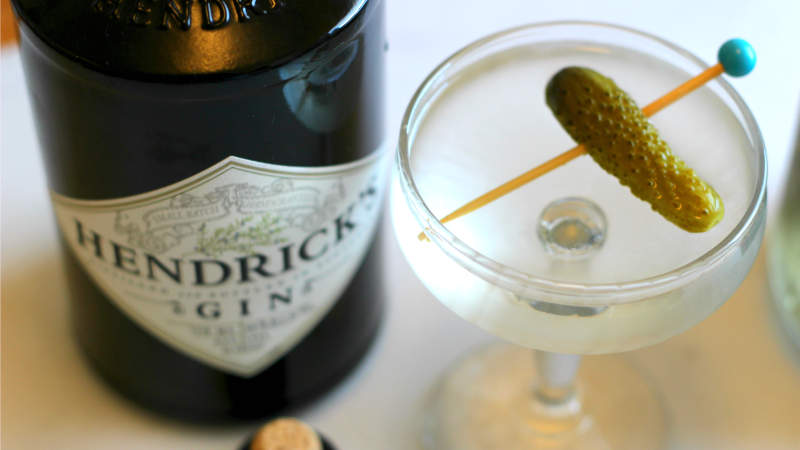 OK, now that we have all the details covered, let's make this brilliant briny bastard. You will need:
75mL of Hendrick's gin
22mL pickle brine
15mL dry vermouth
Pour everything into an ice-filled mixing glass (or pint glass) and stir until well-chilled and slightly diluted. Pour through a strainer — brine has bits — into a coupe glass and garnish with a cornichon if you fancy.