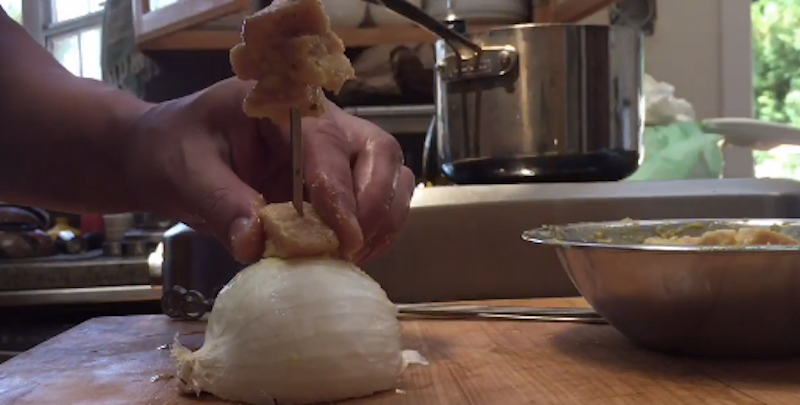 Skewers and kebabs are easy to make, and assembling them isn't hard, but anyone who's poked themselves on a skewer knows it can still suck. Luckily, all you need to speed up the process (and make it safer) is an onion — one you may be using anyway.
Quick grill tip: making kebabs? Use half an onion to help skewer the meat instead of your fingers! pic.twitter.com/99t6Za8A1x

— J. Kenji López-Alt (@TheFoodLab) June 1, 2016
First, get the meat and veggies for your skewers ready. Rather than holding the skewer upwards and sliding everything down onto it, place the flat half of an onion on a cutting board (this is great if you already used some of the onion for your skewers.) Place a piece of meat or vegetable on top of the onion and firmly stick your skewer through it. The onion should act as a landing spot for the skewer so it doesn't slip as you add more pieces. After you're done, grill the onion so it doesn't go to waste.
Quick Grill Tip [J. Kenji Lopez-Alt (Twitter)]