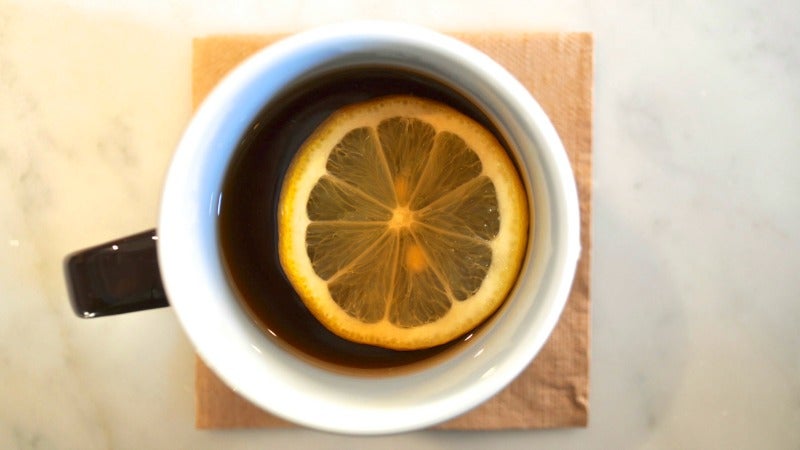 'Tis the season for colds and coughs, but it's also the season of hot toddies, and the latter has been known to help ease the pain of the former.
Photo by L.A. Foodie.
Bourbon is of course no substitute for plenty of fluids, lots of rest, and actual medical attention, but if you've got a cough that just won't quit, consider whipping up the Kitchn's "Bourbon Cough Syrup for Grown Ups."
Mix together a couple of ounces of bourbon, the juice of half a lemon, and a tablespoon of honey. It's not in the ingredients list, but I'd throw some fresh ginger in there as well. Heat it up and sip it slowly. Honey is an effective cough suppressant, and the bourbon will do what bourbon does best: numb the pain of existence or, in this case, your cold. (If you are avoiding alcohol, feel free to omit the booze; the honey will be helpful all on its own.)
Recipe: Bourbon Cough Syrup for Grownups [The Kitchn]