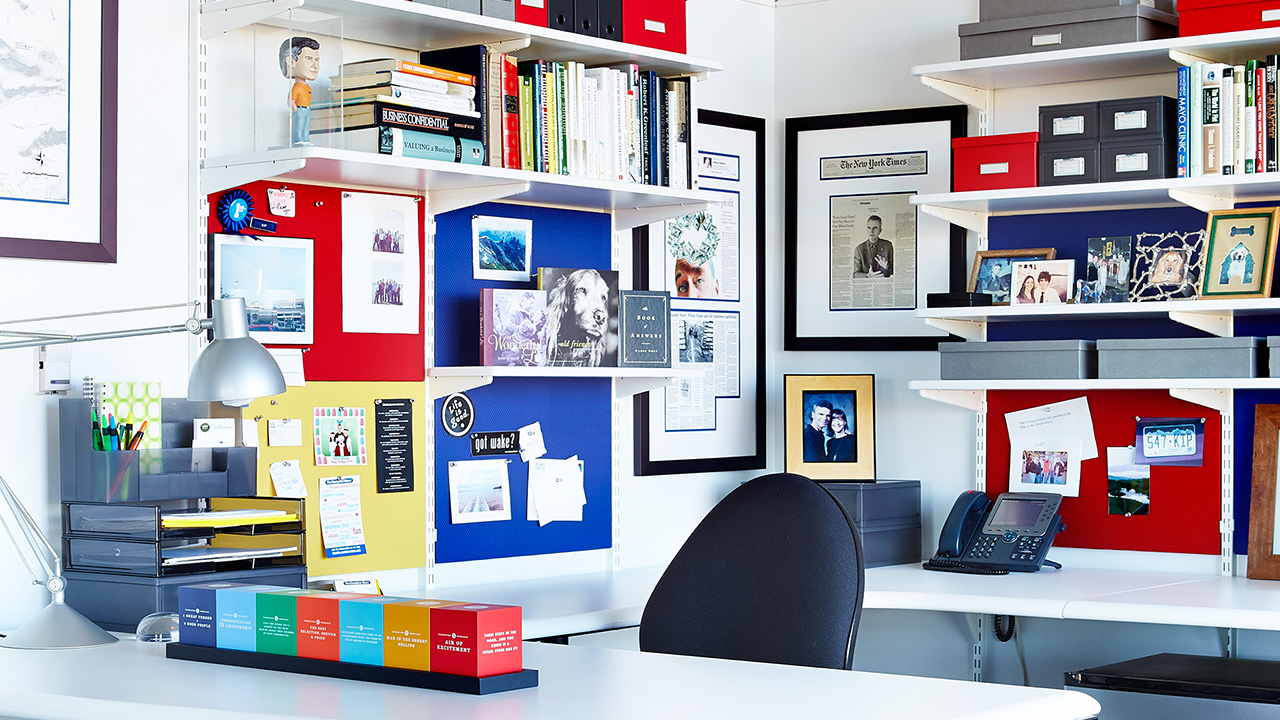 Kip Tindell, founder and CEO of The Container Store, has a workspace that unsurprisingly features lots of organisation products, from shelving systems to colourful wall corkboards to matching file and magazine boxes.
There's a ton of stuff to look at in this workspace, and the colourful containers really stand out (Tindell must have a colour-coding system in place here). Yet it still looks purposeful and, with the desk surface mostly cleared, streamlined.
Last week we showed you GTD guru David Allen's workspace, which Fast Company highlighted along with Tindell's and a few other productivity mavens. You can see all of their workspaces in the link below.
6 Productivity Experts Show Us What's on Their Desks (and What Should Be on Yours) [Fast Company]