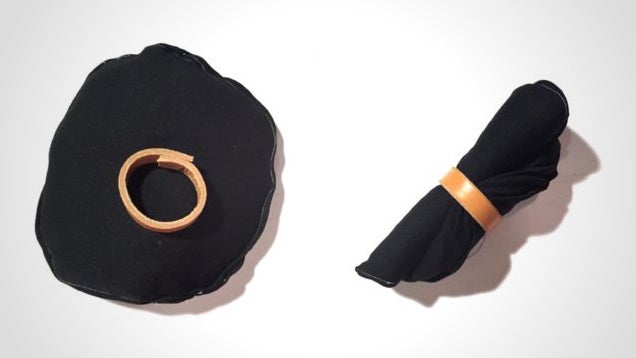 Camping is a lot of fun, but trying to rest your head on a rock is not. This DIY camping pillow is easy to make and even easier to pack for your camping trip.
If you're lucky enough to have a sleeping bag with a built-in pillow, you don't need to bring one along. For the rest of us, however, Instructables user rob.renn.9's pillow setup is useful and compact.
You need a piece of memory foam, a large Ziplock bag, some foil to seal the bag shut permanently, and some cloth to sew around it all. Once it's all put together, you can roll it up and secure it with a strap. When you undo the strap, the memory foam expands to self-inflate your pillow. Good sleep can be hard to come by when you're camping, but a decent pillow might help. Check out the link below for the complete guide.
Make a foam inflating camping pillow [Instructables]