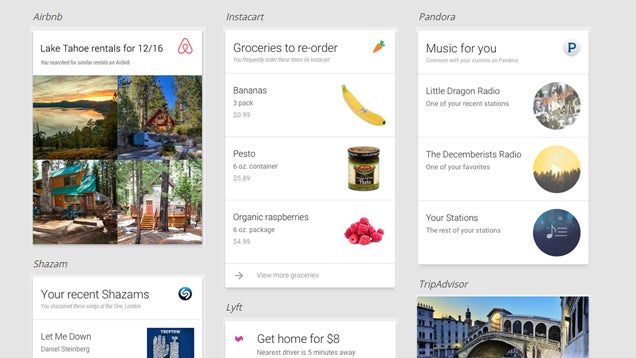 Android: Google Now has always been great for keeping you up to date on important stuff, and now it's even better. Google has teamed up with over 30 developers to add Google Now integration for tons of popular apps, including Pandora, Shazam and Kayak.
Some of the integrations seem just OK, but others are really useful. For example, the eBay card lets you know how long you have until an auction ends. You can see the full list of integrations (so far) here, and a bunch of examples at Google Now's home page.
These features will be rolling out over the next few weeks, provided you update to the latest version of the Google app. Check out Google's blog post below to read more.
Google App Update: Get Now Cards from Your Favourite Apps [Inside Search]