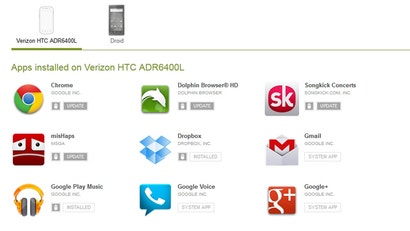 Google recently made some nice updates to the Google Play store, but it quietly updated the web store as well. Now you can uninstall and update your Android apps remotely, right from your web browser.
To access your apps, just log into the Google Play store and click on My Android Apps. There, you'll see all the Android phones connected to your account, and which apps are installed on each. You can click the Update button to update them (if available), or click the small trash button next to it to uninstall them. Then, you should be able to look at your phone and see the app disappear.
You've long been able to remotely install apps from Google Play, but adding the extra management tools is very welcome. Just one more way to easily keep your phone clean and clutter-free.
Web Version of Google Play Store Allows For Remote Uninstalls, Updates, and System App Viewing [Droid Life]