Time for some colouring fun, folks. This might be the easiest way to see how you're really spending your time. Colour in the "Wheel of Productivity" and see how it matches some of the world's most famous creative people.

The Daily Muse offers a template you can colour in. Either print it out or open it up in a graphics program and colour in each hour block based on the type of activity you normally do each day. Are you spending your time most where it matters?
For comparison's sake, here's an infographic from Info We Trust showing the routines of some super-achievers: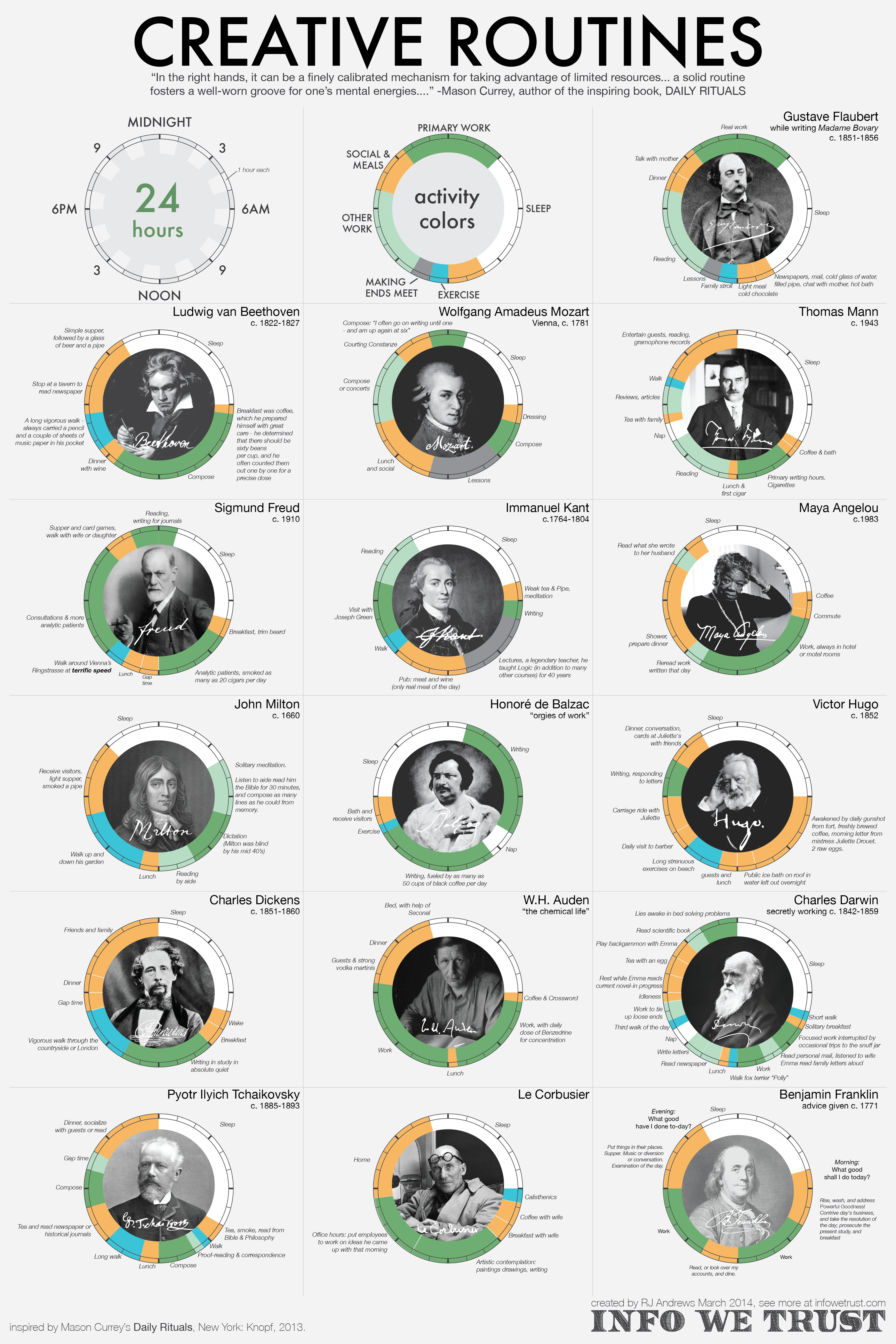 Head to the Daily Muse for your own visualisation.
The Easiest Way to See If You're Spending Your Time Right [The Daily Muse]