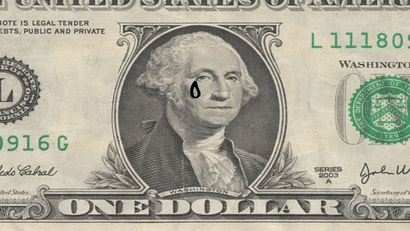 It may not come as a surprise that we spend more money when we're sad, but a recent study shows that it can inhibit other more complicated financial decisions too. The study suggests that feeling down makes people more likely to give up more money in the near future in exchange for significantly less today.
The researchers call this phenomenon "myopic misery" — sadness causing subjects to behave short-sightedly.
In one experiment, the median sad participant opted to take $US37 immediately instead of waiting three months to receive $US85, while neutral participants required a higher amount of $US56 right away. Another experiment found that sad participants chose $US65 today rather than $US100 in three months, while neutral participants wanted $US74 today.
Report co-author Ye Li states that sadness may cause people to seek "retail therapy:" the instant gratification of a purchase. Even at the cost of more money later.
Feeling Sad? Be Careful With Your Money [CNN Money]