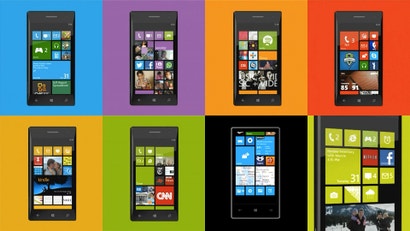 One of the downsides of Windows Phone 8 is that existing Windows Phone 7 users can't upgrade their devices to use it. Those users can upgrade to Windows Phone 7.8, but that rollout now isn't expected to happen until early 2013.
On the official Windows Phone blog, corporate vice president Terry Myers confirmed that carrier approvals and hardware testing mean existing owners won't see the upgrade this year:
We know you're eager to get the Windows Phone 7.8 update, and we want you to know that we're working closely with our hardware and carrier partners to get it tested, approved, and rolled out to as many devices as possible in early 2013.
The main feature 7.8 brings is the ability to resize Live Tiles on the Start screen. Other updates include an enhanced lock screen and additional phone features. Windows Phone 8 devices seem to have been better received than their predecessors (Telstra quickly sold out of the Lumia 920), but not all early adopters will want to change phones only a year after the original Windows Phone 7 launch.
An update on Windows Phone 7.8 [Windows Phone Blog]