Loading page
Gmail seems to have an unlimited capacity for storing your emails. Newsletters you've subscribed to but have forgotten about, digital receipts for online purchases, emails from ex-lovers eight years ago; they're all probably still floating around in your Gmail inbox. But Gmail does have a limit: 15GB for your overall Google account, to be exact. Considering the service has been around for over a decade, you should consider cleaning out your bulging inbox. There is an easy way to do this.
---
Android: You've been able to add email accounts from Yahoo or Outlook into the Gmail app on Android for a while, but starting today, Google's giving those third-party emails access to all the bells and whistles in Gmail too.
---
---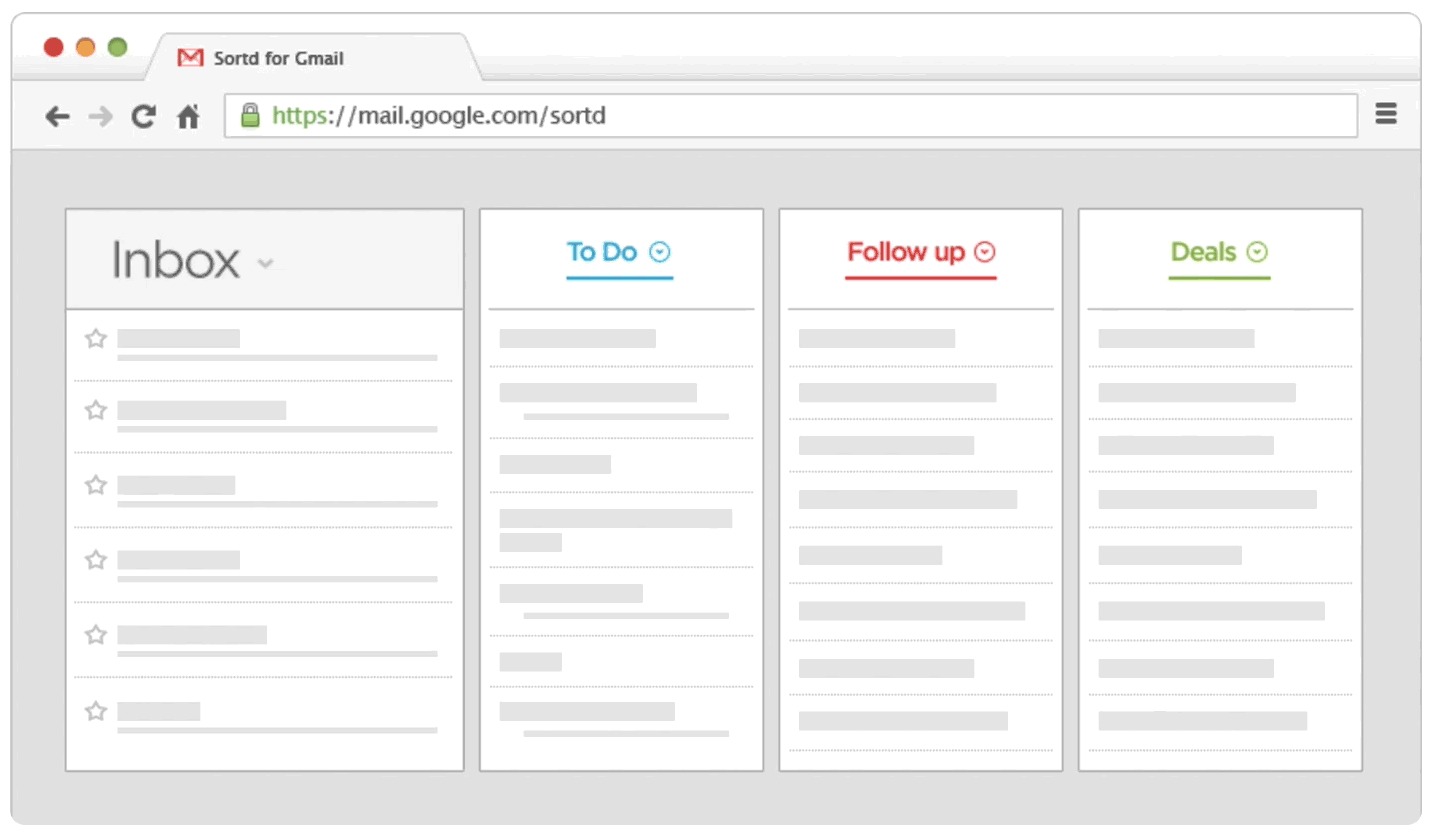 I've tried dozens of solutions to clean up my inbox, and so far, the Sortd Chrome extension comes closest to helping me use and organise email the way I work. Sortd transforms Gmail into a drag-and-drop workspace with columns of customisable lists. It's like life-organising webapp Trello, but for email.
---
Mac: Inbox by Gmail is great, but there's no dedicated desktop app for it. That's fine for most of us, but if you prefer a desktop client, Wmail's a free option for Mac.
---
Google's Gmail-alternative Inbox does a pretty awesome job of managing your travel information into easy-to-reach bundles. Now, you can share all that information with others in a single email.
---
Mac: Inbox by Gmail is a bit polarising, but if you count yourself amongst its fans, then you might want to check out Boxy. Boxy is a Mac client for Inbox that ports the web app over as a desktop app.
---
Loading page