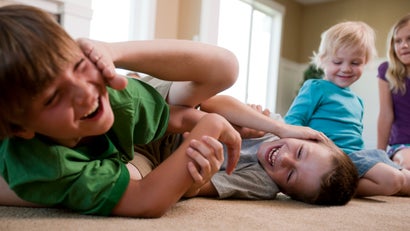 As parents, you often hear about life's great injustices:
"While I was drawing, his elbow moved my hand so now my princess has a moustache!"
"She moved eight spaces instead of seven! I saw it with my own eyes."
"He ate the last lolly even though I had written on the box, 'Do not eat the last lolly!'"
You're expected to mediate, to help find a solution -- for the 17th time this morning. No more, you say. It's time call in an unbiased third party.