Android 14 is already available for Pixel phone owners and is rolling out to other handsets as we speak—and while it doesn't include a plethora of new features, there are some cool upgrades for your handset that are worth making use of. We've picked out 5 of our favourites that you should try out as soon as Android 14 hits your device.
---
1) Emoji wallpapers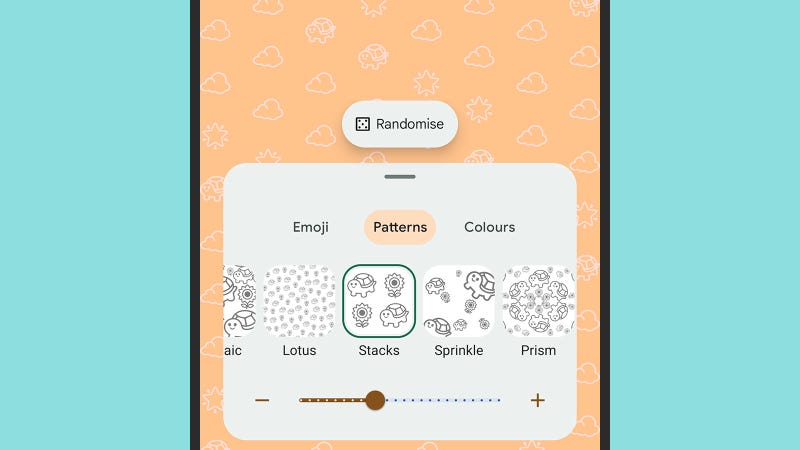 Emoji wallpapers were one of the first Android 14 features that Google showed off, enabling you to create a backdrop from your choice of emojis rather than an image. The feature arrived on Pixel devices first with the later updates for Android 13, but you should have access to them on any Android phone, once Android 14 turns up.
From Settings, open up Wallpaper and style, then More wallpapers and Emoji workshop. The wallpaper generator lets you pick the selection of emojis you want to combine, the pattern you'd like to appear in, and the colour scheme you want to use. Any wallpapers you create are saved in a gallery for you to get back to at any time.
---
2) Photo permissions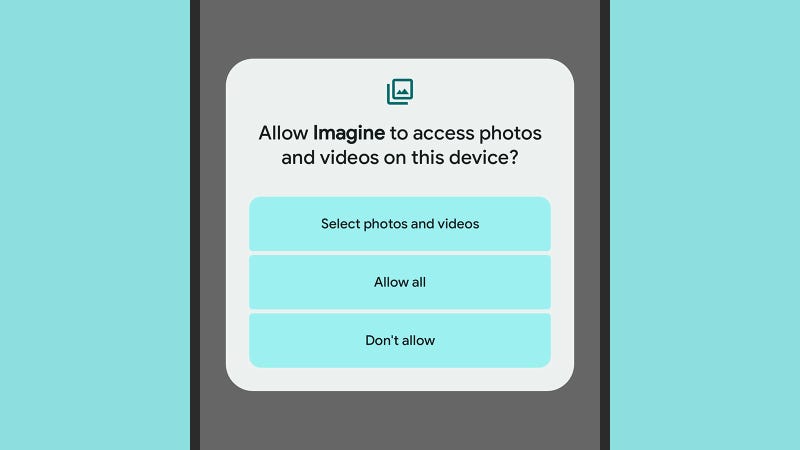 With Android 14, Google's mobile operating system matches iOS by enabling you to limit the photos and videos that an app can access—previously it was all or nothing, so either apps had permission to access your phone's media gallery, or they didn't.
Now there's a third option, which is granting access to certain photos and videos: Tap Allow access to all photos, Select photos, or Don't allow when the permission request pops up on screen. To find these options again, open up Settings, then choose Apps, pick an app, and select Permissions and then Photos and videos.
---
3) Customize the lock screen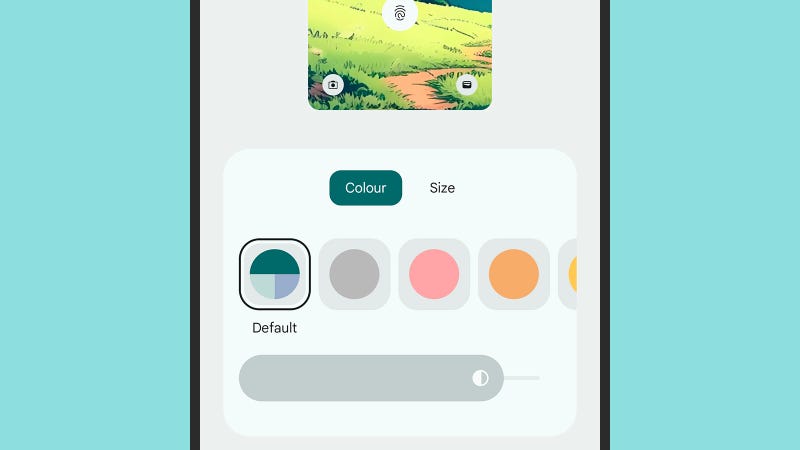 Perhaps the most noticeable upgrades in Android 14 are the extra lock screen customization tools you get: From Settings, choose Wallpaper and style, and you'll see the next screen has now been split up into Lock screen and Home screen sections.
The Lock screen tab is where the new options are. You can change the wallpaper and colours as before, but you're also now able to swipe left and right on the lock screen preview to cycle through different clock styles until you find the one you like the most.
Using the Shortcuts link you can at last change the shortcut buttons that appear in the lower left and right corners of the lock screen—your choices are None, Camera, Do Not Disturb, Home, Mute, QR code scanner, Torch, Video camera, and Wallet.
Tap Clock colour and size to find more options. Via the Color tab, you can adjust the colour of the lock screen clock independently of the other system colours, via the swatches and the saturation slider, and via Size, you can pick between Dynamic (the clock size changes based on what else is on screen) and Small (the clock is always set to the smaller size).
---
4) Notification flashes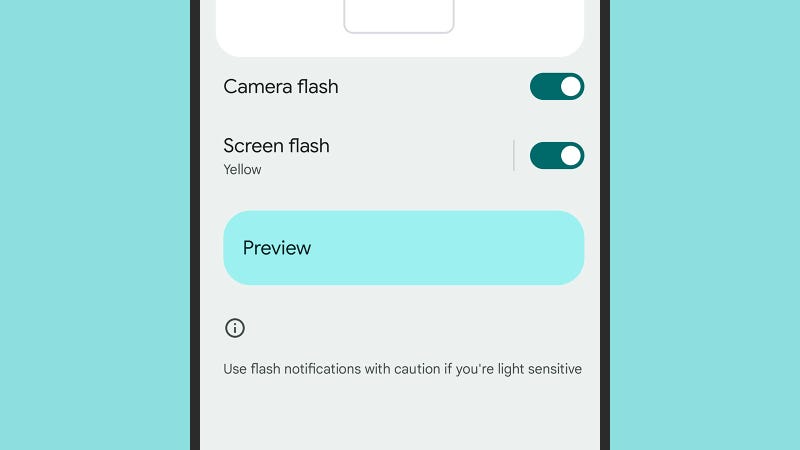 If you want more of a warning when notifications arrive, then Android 14 makes it possible: You can have the camera flashlight up, or the screen flash light up, or both, whenever something needs your attention.
From Settings, tap Notifications and then Flash notifications to find the Camera flash and Screen flash toggle switches. Tap the Screen flash label rather than the toggle switch to change the colour, and use the Preview option to check how the effect will look.
---
5) Regional preferences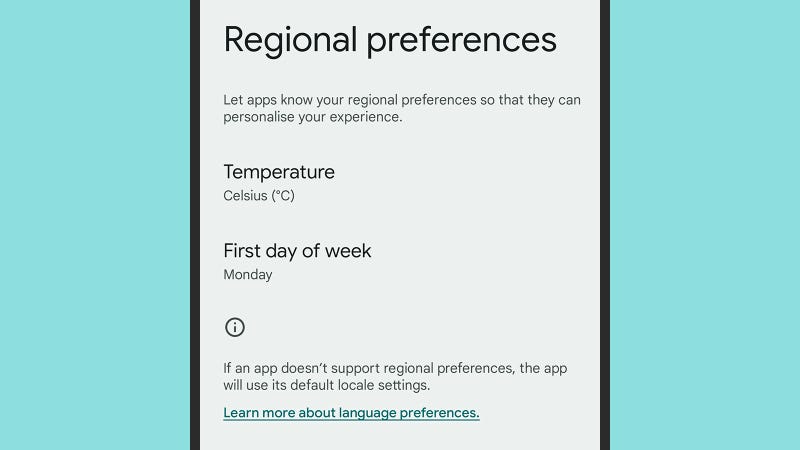 Different parts of the world measure the temperature differently, and in Android 14 you can set your preference across the whole system, rather than specifying it in each individual app. You can find the option under System, Languages, and Regional preferences in Settings.
At the time of writing, there are two different options to set here: Temperature and First day of week. Make your choices accordingly, or leave it for apps to decide—and note that app developers will have to update their apps to be compatible with this regional preferences setting in Android 14.