The launch of 60 Starlink satellites by Elon Musk's SpaceX has grabbed the attention of people around the globe. The satellites are part of a fleet that is intended to provide fast internet across the world.
Improved internet services sound great, and Musk is reported to be planning for up to 12,000 satellites in low Earth orbit. But this fleet of satellites could forever change our view of the heavens.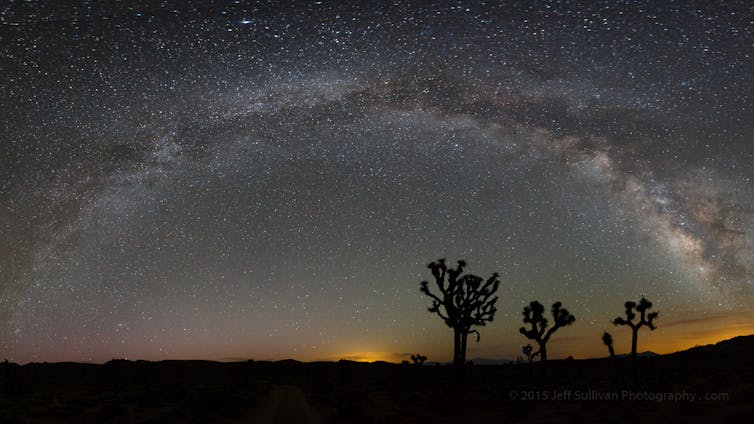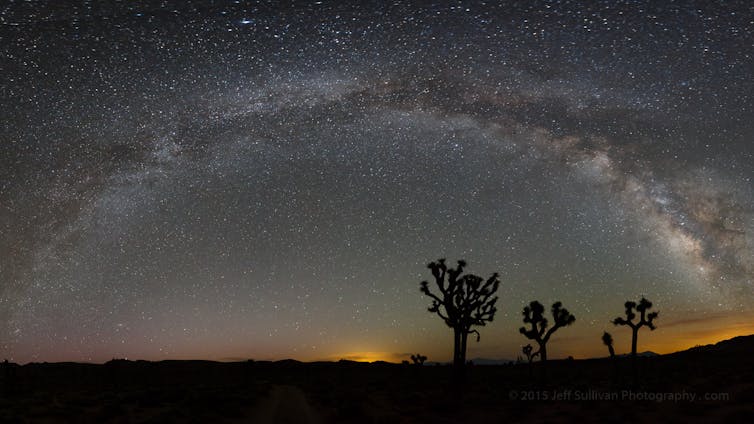 If the individual satellites usually are too faint to be seen with the unaided eye, that would at least preserve the natural wonder of the sky. But professional astronomers like myself may need to prepare for streaky skies ahead. I can't say I'm looking forward to that.
Michael J. I. Brown, Associate professor in astronomy, Monash University